Check out this new workout of the week. This week features a Metabolic circuit that will test your strength and provide a challenging cardio workout.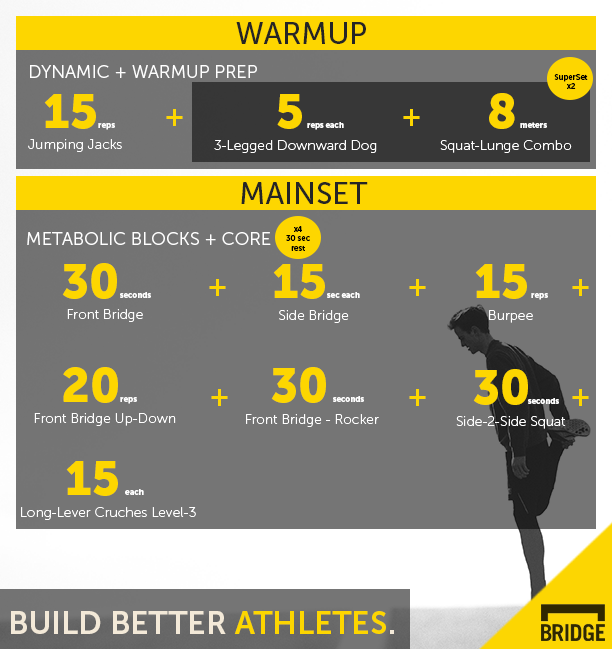 If you have any questions about how to correctly perform any particular exercise check out the image cues below.

3-Legged Downward Dog


Squat-Lunge Combo

Burpee

Front Bridge Up-Down


Front Bridge Rocker



Side to Side Squat

Long Lever Crunches-Level 3




Be sure to check back next week for more workouts!