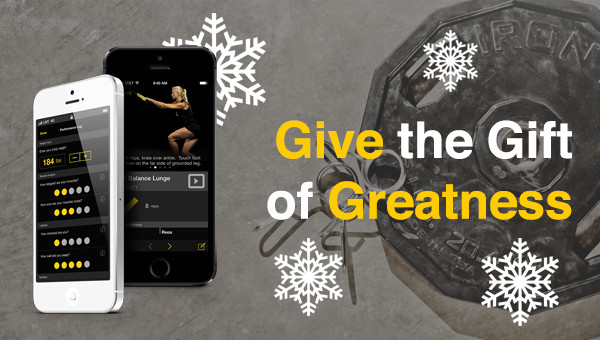 Holidays are the most wonderful time of year, but we know they can be plenty stressful and expensive, too. Here are five easy-to-find suggestions for the athletes in your life that won't bust your budget.
The perfect water bottle is the one that's within reach. Every athlete needs to stay hydrated throughout the day. Improve your daily water intake by having the perfect water bottle that fits your needs.
Every meet or competition has some sort of travel component. Make that journey easier by including a foam roller in your travel bag. Foam rolling aids in injury prevention and is a key precursor to a dynamic warm up.
A Set of Resistance Bands
These are great for a number of reasons. For one, they are small and can be taken on the road to help with dynamic warmups and recovery wherever you are. They expand the number of workouts available and are also great for rehab if an athlete gets injured.
A Training Bag
With the amount of gear that every athlete needs to carry, from the water bottle to extra clothes to exercise and sport-related gear, a sturdy training or gym bag can make life much easier. We like ones with a ventilated, separated pocket for shoes and sweaty clothes as well as a couple smaller pockets for a wallet, keys, and cell phone. Ideally, it will have a shoulder strap and a water bottle pocket as well. It's easy for this bag to get cluttered, so don't get one that's too big or you'll be lugging around a week's worth of workout clothes.
Finally, the personalized training program that fits in the palm of your hand. No matter what sport you play, our sport-specific strength & conditioning training program is key to rising above the field. Exceed your potential by training smarter off the field so you can be a champion on it.
Subscribe now to an annual BridgeStrength personalized training program and get a BridgeAthletic water bottle and gym shirt free!