July 10, 2017 By Grace Anne D'Amico
#BridgeLIVE Recap: Preparing for the Big Stage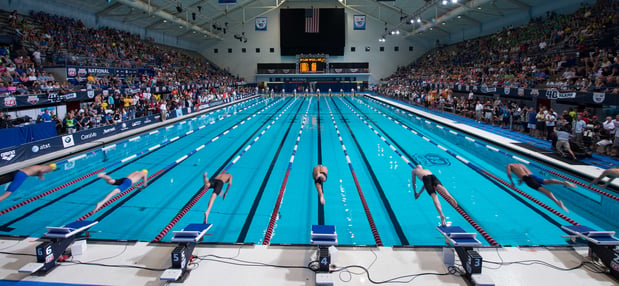 Last week at the 2017 Swimming World Championship Trials, we held our first #BridgeLIVE event with our co-founder, Nick Folker. While on deck in Indianapolis, Nick answered questions that were sent in from athletes and coaches about preparing for the championship event. Here is the LIVE video and a recap of our #LIVEwithNICK.
Question: What is the best way to taper strength training for swimming and what are some ideal compound movements for my swimmers?
Nick's Response: Break down the taper between gender, experience, and training age. Start with the major competition dates and work backwards to decrease volume while maintaining high intensity. This will help the brain reinforce muscle patterns that aid in advancing muscle memory.
Some good compound movements for swimmers include step ups, lunges, or deadlifts. The goal here is progression. Start off with a small amount of weight and progressively work up using movement patterns to increase the weight as the body becomes more adjusted to the change.
Question: At what age can kids start using BridgeAthletic? When is it too young for me to introduce weights for my athletes?
Nick's Response: Athletes as young as 8 years old can start using BridgeAthletic. At a young age, their focus should be on basic movement patterns. The main goal is to ensure that the athletes have a stable base and understanding of basic movements so that weight can be properly added over time. When building programs for athletes ages 8-13, it is important to keep training slow and short. These strength building sessions should be roughly 20 minutes to ensure the young athletes are focusing during the entire workout. No matter the age of the athlete, they need to display stable movement patterns before introducing weight and engaging in spine compression.
Question: How do I decrease core work with a taper?
Nick's Response: When it's time to taper, a lot of coaches make the mistake of increasing core exercises and decreasing overall dryland. Core exercises and volume should decrease similarly to all other movements.
Question: How much stretching should I do after practice, and how much is sufficient?
Nick's Response: Stretching is situational. For example, after a workout, swimmers should practice more static stretching. In contrast, when moving from dryland to the pool, these stretches should be quick, short holds. It's also important not to overdo static stretches at a meet because muscles need to be ready to fire and not fatigued when it's time to race. It helps to know how your body reacts and performs with both warm up and cool down stretching.
Recap
Preparing for the competition both mentally and physically is essential for the big day. Tapering properly is critical for athletes' muscles to recover before a major competition. When preparing for the next big meet, be sure to taper equally across the body. Stretching in moderation is also necessary for pre-meet recovery and successful swims. If you have any questions about our #LIVEwithNICK, feel free to reach out and check our social pages for future #BridgeLIVE events!
Related Posts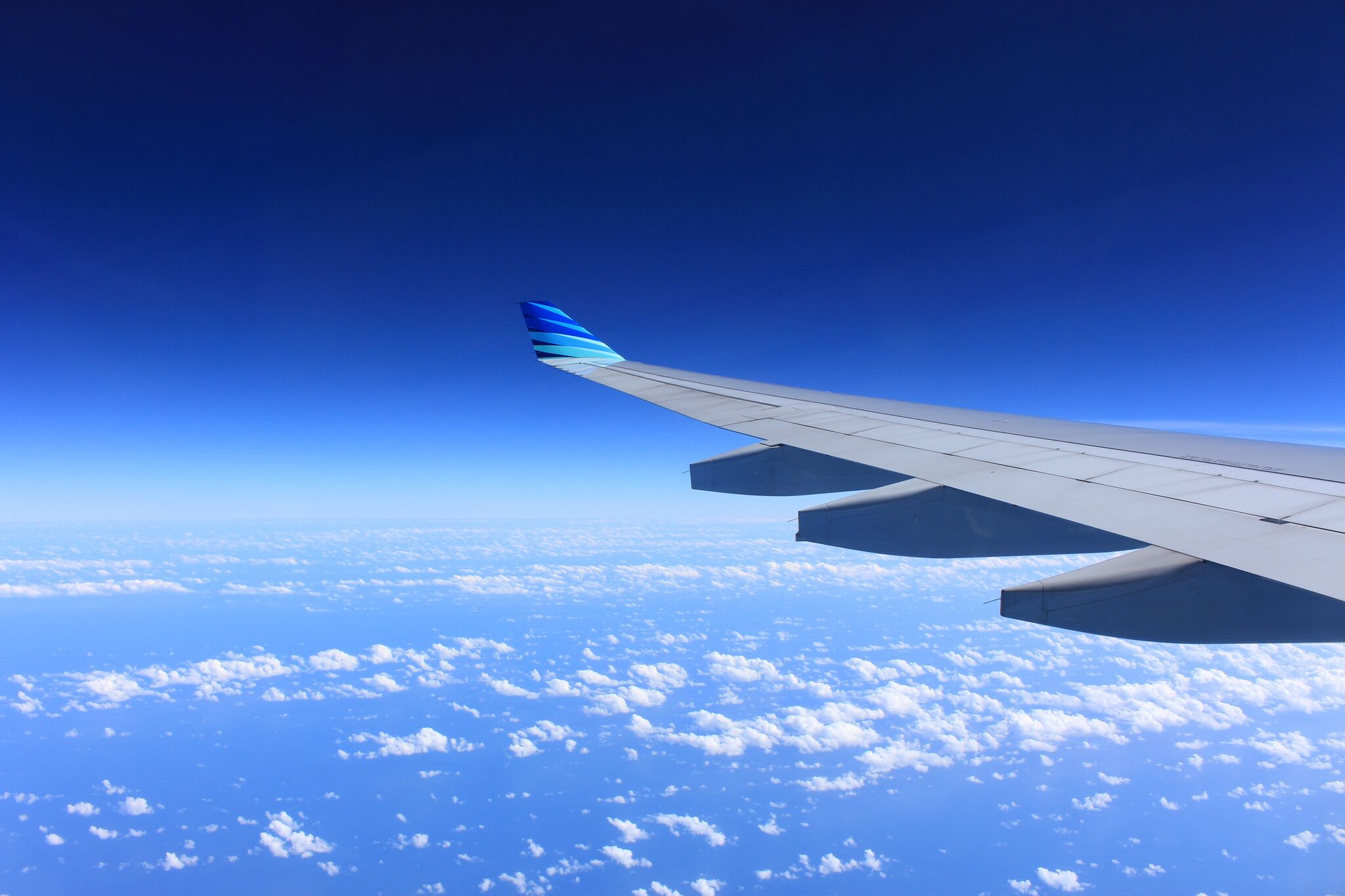 It is important for athletes to understand how travel during the competition season affects their...