We See You, Biceps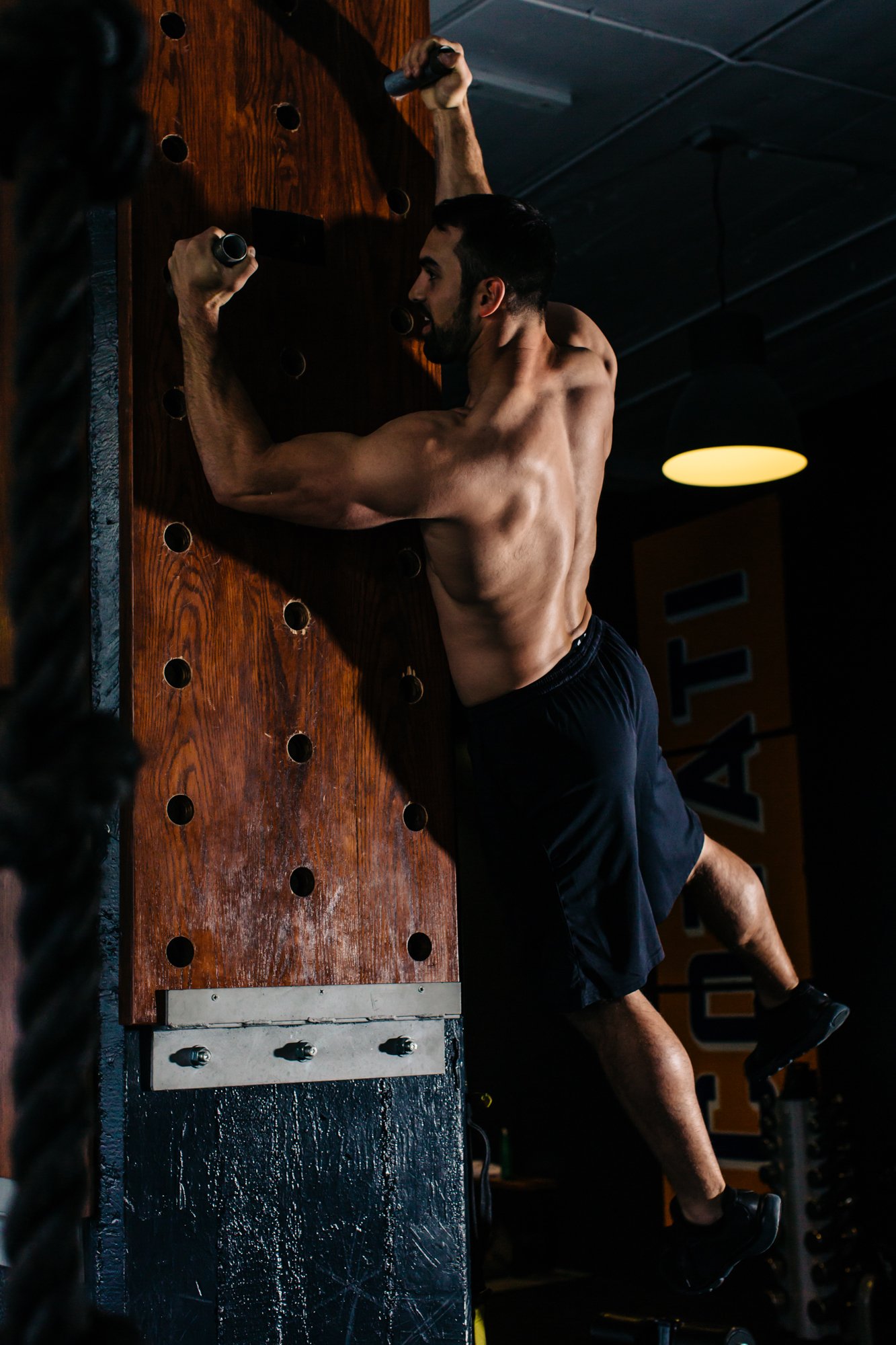 This month researchers found that low-volume, upper body HIIT programs can impact VO2 peak, but show less benefit than their fellow lower body HIIT programs. This latest research set out to examine the impact of the often ignored upper body HIIT programs, compared to continuous training (CT) protocols. This was the first of its kind to consider the impact of upper-body HIIT programs and the benefits they could bring.
Researchers took 20 healthy college-age students and placed them into a 6 week, twice weekly training program. They used a Krankcycle to complete each 30-minute training session. All sessions were completed in a seated position with the crank arms rotating in a clockwise, split position. Researchers assigned an average exercise intensity of approximately 80% arm HRpeak (%aHRpeak) for both the continuous training and HIIT groups. Meaning, the CT group worked at the prescribed intensity for 20 minutes, while the HIIT group performed 10, 60 seconds work intervals at approximately 90% aHRpeak, followed by 60 seconds of recovery.
They discovered that participation in a low-volume, upper extremity 10 x 60s work, 60s rest HIIT program resulted in a greater relative improvement of VO2peak, compared to a CT group training at a similar average intensity, but that the amount of improvement from the HIIT group was less than what has been found in previous work, focused on lower extremity HIIT protocols.
Given the little improvement seen from the CT group across the 6 weeks, it's likely that upper body HIIT protocols are also more time efficient as HIIT participants saw greater results during the same duration of time, a result similar to previous studies examining the benefits of lower-body HIIT protocols.
Want to mix up your routine with an upper body HIIT routine? Try a few of these:
20 min circuit with Running on Real Food
Topics: Training Tips