Being able to offer remote or online strength training to athletes and clients can save you time, increase retention and reduce the structural inefficiencies of on-on-one training. That's why thousands of coaches are turning to strength training software to help provide greater access to their existing and new athletes.
In this article we'll cover:
How to find the right tools
How to implement remote strength training
How to monitor your ROI
Let's get started...
How to Find the Right Strength Training Software
By this point, the market's become saturated with a variety of online personal training software. To make sure you're ready for personal training software, ask yourself a few simple questions:
1. Do I need a better way to send my clients training plans?
2. Do I want to offer remote training to clients who can't see me in person?
3. Am I interested in tracking my client's performance?
4. Do I mind communicating with my clients while they're away from me?
5. Do I have the time to learn a new software?
If you've answered YES to these key 5 questions, you're ready to turn some attention and time to an online solution that will help improve client retention and increase your bottom line.
These 5 questions will coincidentally drive your purchasing decisions, too. Here's how to evaluate personal training software:
1. Make sure there is a Free Trial, allowing you to cancel anytime. This will allow you to 'get your feet wet' without dedicating any dollars out of pocket. BridgeAthletic lets you explore the entire feature set for 30 days, allowing you to build training, deliver programs, communicate with clients and evaluate progress in a month, rather than having to cram your work into a short time frame.
Here's who offers a free trial:
BridgeAthletic (30 days, cancel anytime online)
TrainHeroic (14 days)
TeamBuildr (14 days)
TrueCoach (14 days)
CoachMePlus (30 days free)
2. Access quality training. You want to use online training software to help support your training methodology. You want to be able to dive into a tool and immediately have access to hundreds of the same exercises and videos you'd use with clients everyday. It's time consuming to find and upload videos, with tools like BridgeAthletic you won't have to worry about the set-up process.
Quality training content should go beyond videoed movements. This software should also provide you with templated circuits, workouts and training cycles to help support your work and save you time. Look for tools that not only provide these templates but that allow you to customize them, too.
Psst...Bridge's Automated Builder is pretty cool. Check it out.
3. Real-time Edits
Why do we love real-time edits? Because they're most likely the most frequently made edits we make. Sure, we love to plan out multi-week progressions but you know better than we do that those plans almost always require some last-minute changes. Look for tools that allow you to edit training plans while the athlete is working through a session. Meaning, sessions should be editable when 'live.'
Testing Tip: When you're on your free trial, be sure to download all available apps (phone, computer, tablet). Explore each and ask about the differences between each app experience. Here's a great example of BridgeAthletic's edits-on-the-fly from the coach's tablet app.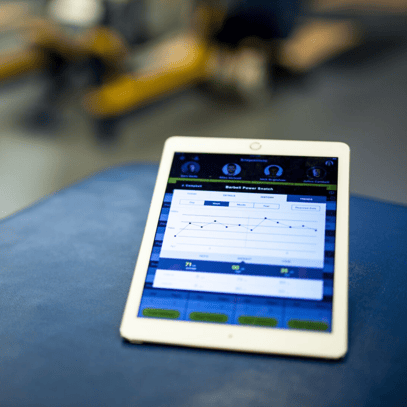 4. Instant Messaging Just like edits-on-the-fly, be sure the tools you trial have instant messaging capacity. When you're training clients and athletes remotely, you'll want to be sure to stay well connected. These tools should provide the following:
Instant notifications to coach and client/athlete
Video and image uploads to any exercise
Private communication between coach and client/athlete (and ideally coach to coach)
Weekly engagement messages to help your keep yourself and your clients engaged. The more informed they are the more engaged they will become with your training plans.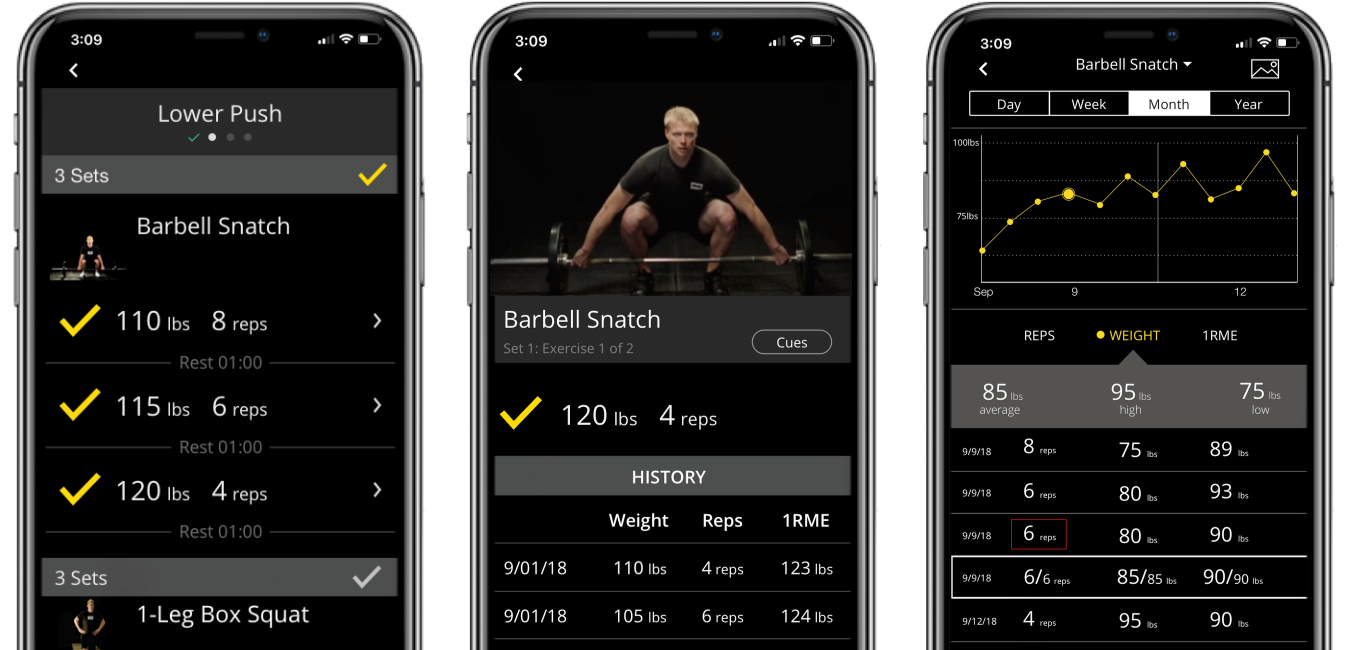 5. 24/7 Support is a MUST. Ok, maybe we're biased because our support team is awesome. In all seriousness, support when you need it most should be a given from any platform. Be sure you have access to quality support, no matter what software you choose (and no matter what price point you subscribe to). Here's what great support looks like:
A digital Support Center with access to video tutorials and step-by-step guides. Find this within your first 24 hours of your free trial to help you navigate the platform.
Guided platform tours. Many software companies now provide their users with in-app guided tours. Simply choose the workflow you'd like to complete and the bot will walk you through each step.
Access to a real human. We all get stuck. Believe us, since we're in software, we use a plethora of different apps and websites to make sure you have the best experience possible. When you're in need of some support, having instant message and phone support is critical to success (especially in those first 30 days). Look for a chat icon/ option on the site and the apps (!) to make sure you can access a real-life person.
Webinars are a huge add. Webinars are a great way to interact with the minds behind the software. Ideally, they're hosted as frequently as 1x month to allow new users to ask questions and see new products. These are generally then hosted on the site's Support Center. Join one of our webinars any time to learn more about Bridge- no subscription or trial required!
Join the Community. Look for a Facebook community of the software's users. This is a great opportunity to interact with likeminded coaches also working on the software. We love hearing from our coaches in BridgeAthletic's Facebook Community. Many of our Bridge Masters Coaches interact with coaches here to help guide them through the platform.
How to Implement Remote Training Software
Alright, so you've chosen a strength and conditioning software and now you're ready to get it rolling with athletes. Where to begin? Here are a few helpful tips from our community of coaches:
#1 Inform your athletes. We can't stress this one enough. You don't want them feeling discouraged from day #1. Ideally, you'll see them in-person prior to going remote so you can take them through a training session from their own device. However, if you won't have an opportunity to get them in-person before your first training session, be sure to send them an email with a few links to support articles. This will help get them started and feel more comfortable with the app. Your email might look something like this:
---
Hey Peyton,
Looking forward to working with you on our new training app, BridgeAthletic!
I just added you to the system. You should have received an email from Bridge asking you to set up your app on your phone. If you haven't received it yet, try checking your Spam/Junk mail.
Once you've found the email, go ahead and follow the instructions to set a password and additional bio information. It will then ask you to download the app from your app store. The app is called BridgeTracker.
Here's a complete tutorial to help get you started with the app! Feel free to text me or drop me a line from the app with any questions. Looking forward to working with you!
In health,
Maia
---
#2 Use the Tracking Features. They're there for a reason. While you may not be testing your athletes frequently or seeing them in person once or more a week, tracking features can help you remain engaged with your athletes.
Pro tip: Set a reminder of your calendar to check your tracking features twice a day. One in the morning and once in the evening. This way you'll be able to engage with the evening workout group and the morning goers more frequently.
If your software lets you track sets, set up a few tracked sets each week to more easily evaluate key markers and establish progress. Yes, Bridge does have a feature to help you here!
#3 Schedule an automatic 'check in' once a week. Here's where your calendar reminders come into play, yet again. Set a reminder once a week (maybe Friday/ Saturday) to either send a quick text, in-app message, or email to your athletes as a 'check in.' They'll appreciate the reach-out and will be more likely to comply with your training plan the following week.
#4 Send a Progress Report. If you're working with remote athletes, think about providing them with a monthly progress report. Depending on which training software you choose, this should be a quick and easy way to export and pdf of relevant data to accompany a personal email applauding progress and noting a plan for the following month to address weaknesses, improvements, etc.
For example, say I'm your athlete and I want to be able to hit 10 pull ups by January. Sure, there's a ton of movement and flexibility work that I want to address, but this is a simple, tangible, realistic goal that will make me feel like a rockstar.
In the next four months, you'll plan to report on not just pull-up progress, but also address the movements supporting my goal.
If you're using BridgeAthletic, you'll tag those primary exercises as 'Tracked' or 'Required' to be able to quickly view and export progress from the Activity Report.
At the end of the month, you send me an email with a PDF attachment of my progress across those primary movements.
I'm now thrilled to see my progress and excited to continue working with you to meet my goal (and set some new ones along the way).
---
If you're a personal training looking to grow your business online, consider the following 2 steps to improve your custom acquisition and retention...
#5 Define Packages Based on Training Days/ Week. This will help you acquire more clients by offering a variety of different experiences (without adding to your already busy schedule). If you train a few clients in-person once or twice a week, consider offering them your 2 Day Remote Training package. This way, they'll get in 2 more days with you, which will feel more custom than a standard 3-5 day/week plan. Next, be sure to clearly define the training duration. This will help you and your clients budget for a payment schedule.
Here's a breakdown of what we generally see from our training community:
2 Day/ Week for 4 Weeks
3 Day/ Week for 4 Weeks
4 Day/ Week for 4 Weeks
5 Day/ Week for 4 Weeks
2 Day/Week for 8 Weeks
3 Day/ Week for 8 Weeks
4 Day/ Week for 8 Weeks
*This gives clients the opportunity to pay either every 4 or 8 weeks. Some trainers like to offer discounts for multi-month payment up-front. This is a great way to improve retention.
#6 Offer a Discount . If you're a personal trainer trying to grow your online training business, try offering some extra incentives to your network. While, you'll want to set a competitive price out of the gate, consider your client's in doing so. Many (in fact, most) will be hesitant to begin remote training as a new form of training with you. Give them a nudge by offering your first 25 adopters a discount (say 10% off) each "package" you offer. Or, activate your social community by sharing "1 month give aways" to someone who refers you to a friend. This will help you grow your network and your bottom-line more quickly.
---
How to Monitor ROI
#1 Define Your Goals. Consider what key metrics will define your success with remote training. Whether you're training athletes or clients, it's great practice to define your personal goals and how the work you put in now will impact both your bottom-line and your broader career path.
Some questions to get you started?

What am I looking to improve?
How do I hope a strength and conditioning software will help?
What do I want to see in 6 months? In 1 year? In 2+?
How will I define success? Number of clients/ athletes, games won, number of injuries, etc.
How will I communicate improvement to my athletes/ clients?
#2 Track Monthly KPIs
Based on your industry and your goals, your reports will vary considerably. Here are a few key engagement reports and business metrics to keep in mind:
Engagement (Weekly, Monthly, Quarterly)

Attendance / Week
% change on primary movements / Month
Form results / Month
Communication / Week

Business Metrics

Monthly Recurring Revenue (MRR)
Monthly & Quarterly Retention Rates
Customer Acquisition Cost (CAC) - helpful if you're spending time promoting your business, etc.
#3 Forecast
Once you have your goals and metrics in place, it's time to create actionable, realistic projections of where you see success monthly, quarterly, and annually. For example, if you're looking to grow your personal training business by using a software like BridgeAthletic, you will likely track the number of clients you acquire every month. So, your spreadsheet might look something like this:

It really is that simple. Forecasting is a useful tool for any use case as it allows you to clearly define how your goals will impact daily progress. You can use it well beyond traditional business metrics for data like: injury rates, attendance, progress made across different movements, etc.
#4 Have a Conversation
This is two fold. Have a conversation weekly with your staff to make sure they're well informed of your goals and progress. If you can, one-on-ones are a great solution, allowing you as a manager to have a more personal 'check in' with each member of your team. A little one-on-one time goes a long way in team moral.
You should also take the time to connect with your clients/ athletes one-on-one, outside of a gym session. Try to connect with a few people once a month to collect valuable insight about your training. Even if clients/athletes are training away from you, you should still take the time (30 mins) to hop on a video conference and ask them how they are, what's been going on in their life, and how they feel about your work with them. This is an easy way to help you directly connect with your athletes, learn from them, and ultimately strengthen their loyalty to you and your training.
Pro tip: While each conversation should be personalized to the athlete, try asking a few standardized questions to help you collect "data" to better inform your training methodology. This can be as simple as asking each training level a different series of questions to see how your intended progress is impacting their success. You can also ask more holistic questions like "How have you found training remotely?" or, "Do you feel like I'm offering enough insight/ support?" or maybe, "What surprised you about our first month of training online?"
Everyone has their own process and unique way of communicating, use your strengths to create the best remote training experience for both you and your athletes.
Want more tips on the industry's latest trends and how to implement them into your own environment? Sign up for our monthly newsletter, the PowerUp, delivered once a month, directly to you inbox.
---
Now you're ready to head out onto the internet and find yourself a strength and conditioning software that's right for you and your athletes.
If you have any questions about BridgeAthletic, feel free to reach out to us or schedule a demo: support@bridgeathletic.com or DM us @bridgeathletic
Hope to see you training with us soon!