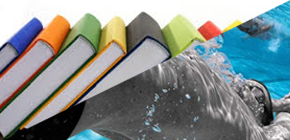 With school back in full gear, it's important for student athletes to maintain balance and perspective throughout their busy schedules. Staying healthy, both physically and mentally, can seem like a challenge in the midst of exams and competitions. Let's analyze a few helpful strategies that you can use right now to improve how you manage your time and energy.
1. Get Ahead of your Coursework before Traveling
All too often, competitions land on the weekend before or even during exams. If you have both a competition and an exam to prepare for, the best strategy is to get as far ahead on your coursework so you don't fall behind when you're traveling. Bringing study materials on the plane with you is a good idea, but your time will otherwise be constrained during the trip so it is in your best interest to plan ahead. Tell your professors you will be out of town well in advance of leaving. This will avoid unwanted confusion regarding absences, deadlines, and presentations. Turn in your group projects early, or finish your portion of a group project ahead of time so that you do not have to coordinate with people while traveling.
2. Get as Much Sleep as Possible
Sleep is necessary for great performance in the classroom and in competition. Cheating yourself out of it to study more can hurt you more than help you. In a perfect world, you would never procrastinate. Instead, manage your sleep by setting a specific bedtime and sticking to it. This can help you work more efficiently, with a pseudo-deadline of when you need to stop working. If you have assignments due soon, it is better to go to sleep earlier and wake up early to finish working. Take naps at every opportunity to keep your energy levels up.
3. Manage Emotional Stress
Stress is a feeling that can become habit if left unchecked. Your job as a student-athlete is to manage your stress levels by staying in touch with reality. Do not let yourself get too emotionally high or low over exams and competitions. This will take you on an emotional rollercoaster that will seriously deplete your energy levels. Stay emotionally "even" or steady. The best strategy for this is to step back from your tasks and keep perspective on your goals. No single competition or test result will determine your happiness—you are completely in charge of your own stress levels.
4. Healthy Snacking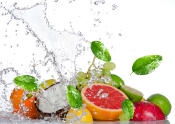 During finals week, lack of sleep and extra time at your desk can lead to binge snacking on unhealthy foods. You'll stay more focused and efficient if you maintain your healthiest eating habits. Opt for veggies and fruits over processed items, drink water, and keep a reasonable caffeine intake. When you don't need to snack, try a piece of gum to keep away from the mindless eating.
5. Stay in the Moment
When you're at practice or at a competition, be mentally and physically engaged in your sport. The best student-athletes are excellent at compartmentalizing their various tasks in school and sports. Be present in the moment so you can put your full effort into the task at hand. It does no good to worry over academics when you are in a training session. Moreover, your training session can serve as a good mental break from academics.
Collegiate athletes have excellent time management skills that will surely prepare them for life beyond graduation, but no one is perfect. Whenever you begin to feel overwhelmed by school and sports, turn to these tips for a few strategies to help you out of a tight spot. Even in your busiest times of the year, remember to enjoy yourself in training and competitions, and to appreciate the incredible opportunity of representing your university in your sport.
If you enjoyed this post, be sure to check out our recovery for collegiate athletes post!