September 26, 2023 By Megan Lautz, MS, RD, CSCS, TSAC-F
Supplement Safety with Tactical Professionals
Dietary supplements seem like the "magic pill" a tactical operator needs to perform better, increase energy, or gain muscle. After all, if the jacked guy on TikTok uses it, the supplement must work, right? While dietary supplement regulation and safety might not be the "sexy" topic for strength coaches, education is vital to reducing side effects and overall harm in your tactical professionals.
What is a Dietary Supplement?
A dietary supplement is a product that supplements the diet and contains dietary ingredients like vitamins, minerals, herbs, amino acids, enzymes, etc. Dietary supplements can be found in forms intended for oral ingestion only. Oral ingestion includes products like tablets, capsules, and powders, but not sublingual or injectables.
Dietary Supplement Regulation
Dietary supplements are intended to supplement or fill gaps in the diet, not treat or cure diseases. Unfortunately, marketing on social media and in big-box supplement stores can sway tactical professionals into prioritizing supplements over a healthy diet. While it is easy for coaches to skim over dietary supplement regulation practices, understanding these regulations is essential to protecting tactical professionals.
Contrary to popular belief, the FDA (Food and Drug Administration) and the FTC (Federal Trade Commission) do regulate the supplement industry. The regulation includes overall safety as well as marketing and advertising of dietary supplements.
It is important to note that dietary supplements are classified as food products, not drugs. The supplement does not need to be FDA approved before hitting the market; however, if the company is making a claim about the product, it needs to be submitted to the FDA 30 days before marketing. Supplements must be deemed safe and meet all DSHEA (Dietary Supplement Health and Education Act of 1994) and FDA regulations prior to marketing. Distributors must submit supplements containing new dietary ingredients at least 75 days before interstate commerce.
In addition to safety protocols before market, the FDA regulates safety aftermarket. Distributors must notify the FDA of serious adverse events like death or hospitalization. The FDA has the authority to declare dangerous supplements and suspend sales of products. Distributors must meet current Good Manufacturing Practices (cGMPs) to protect against supplement contamination.
For additional consumer protection, some companies may submit their products to third-party companies to ensure that products meet label claims and are free of banned ingredients. Examples of third-party include NSF International and Informed Choice. Third-party testing does not guarantee that the product has no banned substances, but the chance of contamination is reduced. Consumers can request copies of testing results. Avoid companies that are unwilling to provide results, especially if working with tactical athletes that may be competing in banned substance-tested events or subject to the DoD's banned supplements list.
Review the "ISSN Exercise & Sports Nutrition Review Update: Research & Recommendations" for more details on dietary supplement regulations.

Who Should Recommend Dietary Supplements?
A physician or dietitian should be the primary prescriber of dietary supplements. Recommending dietary supplements or specific dietary protocols to "treat" a condition may be illegal for strength coaches and trainers in your state.
Supplement Safety
While a strength coach may be unable to make specific dietary supplement recommendations, coaches can still provide education and encourage supplement safety.
Here are some important considerations for supplement safety:
Take the recommended dose: Supplements can significantly impact the body. Side effects and even death can occur at high doses. Discourage increasing the dose if the athlete isn't "feeling" the supplement working. Pre-workouts and other caffeinated products are easy to overdo in fatigued shift workers.


Be aware of medication interactions: Even supplements that are perceived as "safe" for the general population can cause harm to those with certain medical conditions. For example, an iron supplement can be deadly for those with hemochromatosis (disease-causing excess iron storage). Some supplements can also interact with medications and other supplements. Vitamin K and fish oil can interact with Warfarin. Encourage tactical professionals to keep an active list of current supplements to provide to physicians, pharmacists, dentists, and dietitians. This list will help reduce the risk of side effects and supplement interactions.


A healthcare provider should approve all supplements: Again, this will help reduce the overall risk. A tactical professional should review benefits, safety, dose, and length of consumption with their healthcare provider.


Encourage products that are Third Party Tested.


Ensure the professional is not taking an ingredient banned by the DoD's Prohibited Dietary Supplement's Ingredients List: Refer professionals to the DOD's Operation Supplement Safety website, which has a page with search capabilities that allow the member to review banned supplement ingredients.


Encourage professionals to report any serious side effects or negative interactions to the FDA: while filing a safety report isn't fun, it may encourage the FDA to audit distributors to ensure the product is safe for consumers.
If your athletes are struggling with or are interested in supplement use, consider referring to a Sports Dietitian. Many Sports Dietitians have the Certified Specialist in Sports Dietetics (CSSD) certification, which requires 2,000 hours of sports dietetic experience and a proctored exam. While this certification is not necessary to work with athletes or tactical professionals, it is an excellent place to start if you are starting a referral relationship with a dietitian. EatRight.org has a list of RD's in your area. Dietitians can help troubleshoot nutrition issues related to medical conditions and may be able to take insurance or Health Savings Account Funds. This could mean significant cost-savings if your tactical professional pays out of pocket.
Where Can I Get More Information on Supplements?
Refer tactical professionals to the following resources:
OPPS.org - Operation Supplement Safety has several up-to-date resources on popular supplements, including a scorecard to help check dietary supplements.
Examine.com - An evidence-based resource with no industry ties. The site provides free summaries on dietary supplements, which can be helpful when a professional brings up a random supplement you have never heard of. The paid version has continuing education credits for NASM and NSCA.
NIH Office of Dietary Supplements - Includes fact sheets on vitamins, minerals, herbs, botanicals, and more.

---
About the Author
Megan Lautz, MS, RD, CSCS, TSAC-F

Megan is a Registered Dietitian and strength coach who specializes in first responder nutrition. Megan shows first responders how to eat healthier when they don't have time, money, or energy. Megan is the owner of RescueRD LLC, which provides nutrition seminars and coaching for tactical athletes across the country. Check out @Rescue.RD on Facebook and Instagram.
Related Posts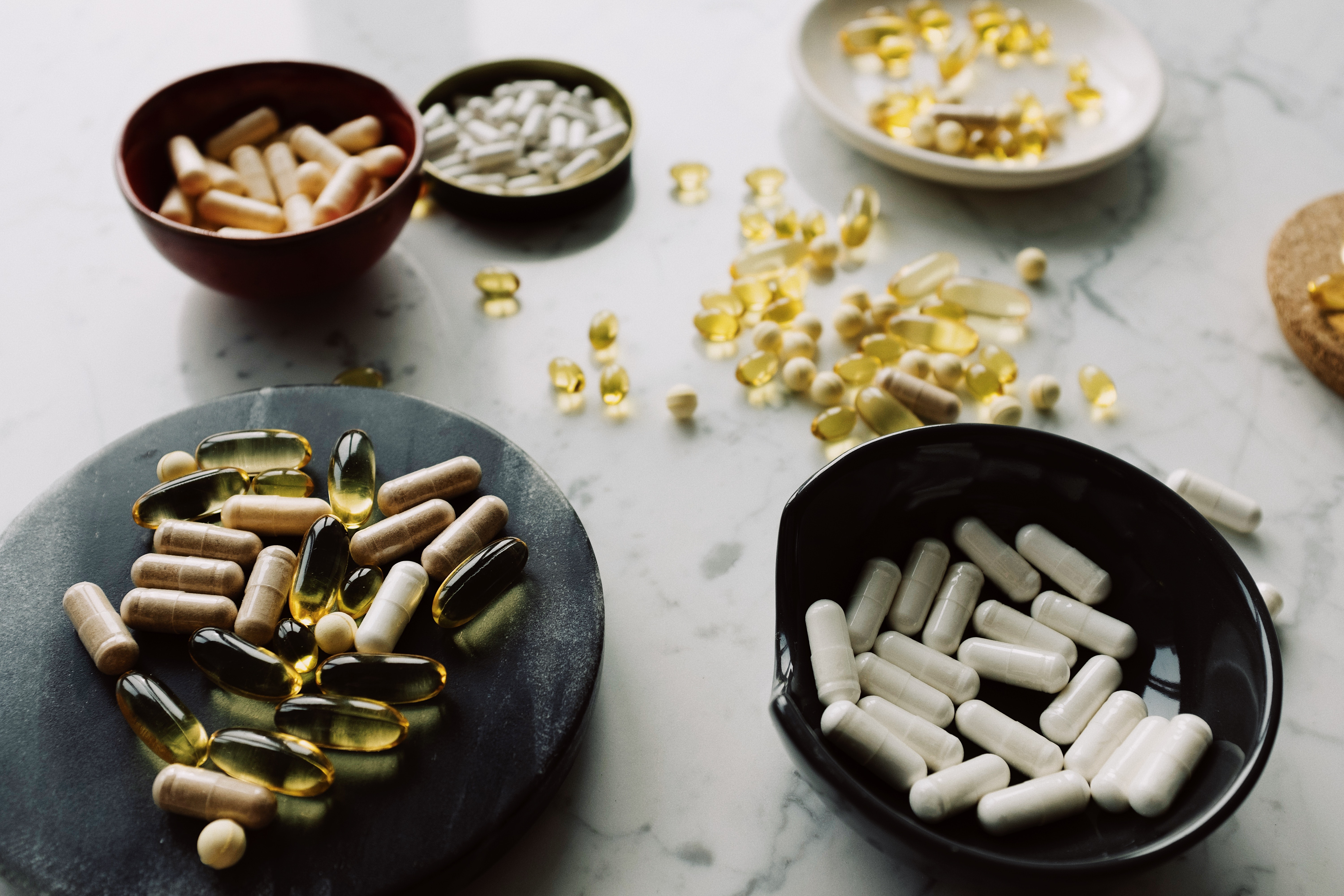 Dietary supplements seem like the "magic pill" a tactical operator needs to perform better,...