April 04, 2023 By BridgeAthletic
Enhance Data-Driven Program Design with GymAware + BridgeAthletic Integration
BridgeAthletic and GymAware have integrated their software to centralize weight room data, monitor exercise data, and save coaches time. With the integration, athletes can record workouts via BridgeAthletic apps, and GymAware will monitor velocity on key movements, syncing data to BridgeAthletic automatically.
What is the Integration and How Does it Help Coaches?
With the BridgeAthletic and GymAware integration, your GymAware VBT data syncs into BridgeAthletic's program design software so you can view all Weight Room data in one place. GymAware data syncs regularly without any work on your end, so you can focus on coaching your athletes.
There are 3 key reasons to integrate BridgeAthletic and GymAware data:
Adapt and improve individual athlete workouts: with the integration, teams have the optimal training experience to monitor exercise data, including velocity, to better adapt individual athlete workouts
Centralize data: coaches can view all their weight room and training data in one place without clicking from one application to another
Save time and be more efficient: streamline multiple technologies and workflows and spend more time coaching
How It Works
Athletes can perform and record their workouts via BridgeAthletic native apps, leveraging GymAware to monitor velocity on key movements. From there, all of the velocity-based data tracked in GymAware will sync to BridgeAthletic without any manual data entry needed by the coaches or athletes. Coaches can take this intelligence and easily adjust programs via BridgeAthletic to better adapt training.
Data included in the integration (GymAware to BridgeAthletic):
Average and Max velocity
Conc mean velocity
Conc peak velocity
Conc peak power
Conc mean power
Conc peak force
Conc mean force
Learn more on how to use the BridgeAthletic + GymAware integration →
Who is GymAware?
GymAware is the global leader in Velocity-Based Training (VBT) solutions and is widely accepted as the industry gold standard. GymAware has been the most sought-after VBT tech for coaches and professional athletes for over 20 years. As the only Velocity Based Training system with multiple hardware and software options (GymAware RS and FLEX) to choose from, GymAware now offers professional solutions at every level, from the self-trained athlete through to High Schools all the way to elite sporting organizations and facilities.
Why Velocity-Based Training?
VBT is a popular method of improving performance training and monitoring. By leveraging objective measurement tools like GymAware RS and FLEX, coaches and athletes can monitor the speed of their movements.
Here are 5 practical ways VBT is leveraged in the weight room:
[ By Coach Travis Mash ]
Creating a force-velocity profile
Measuring daily readiness
Ensure daily intent
Progressing safely
Hypertrophy specific to the sport
For more on this topic check out GymAware's blog post here.
You can also try BridgeAthletic FREE for 30 days and follow us on social media for updates on the GymAware integration with Bridge!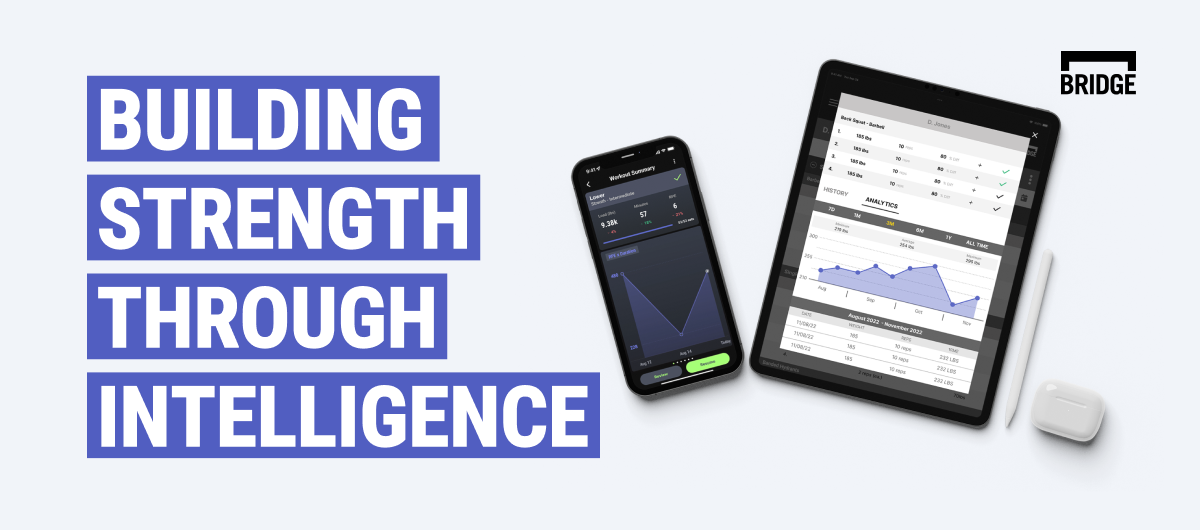 About the Author
BridgeAthletic

At Bridge, we are all athletes and coaches first. As athletes, our team has experienced everything from riding the pine on JV, to winning NCAA championships, to competing in the Olympic Games. As coaches, we have helped countless athletes reach their full potential, winning everything from age group section championships to Olympic Gold Medals.
Related Posts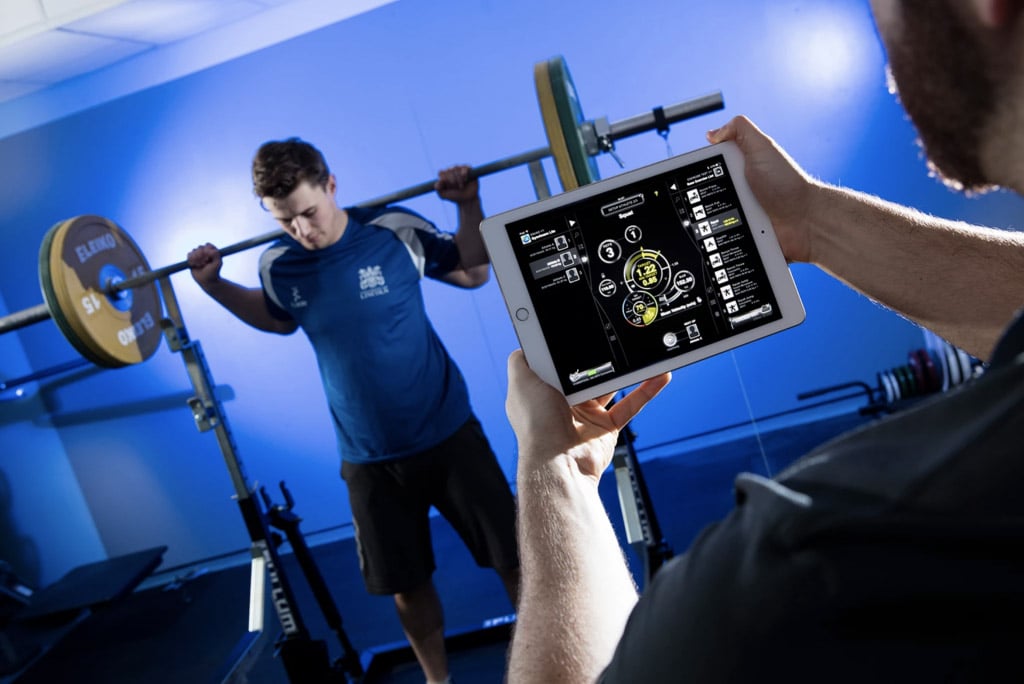 BridgeAthletic and GymAware have integrated their software to centralize weight room data, monitor...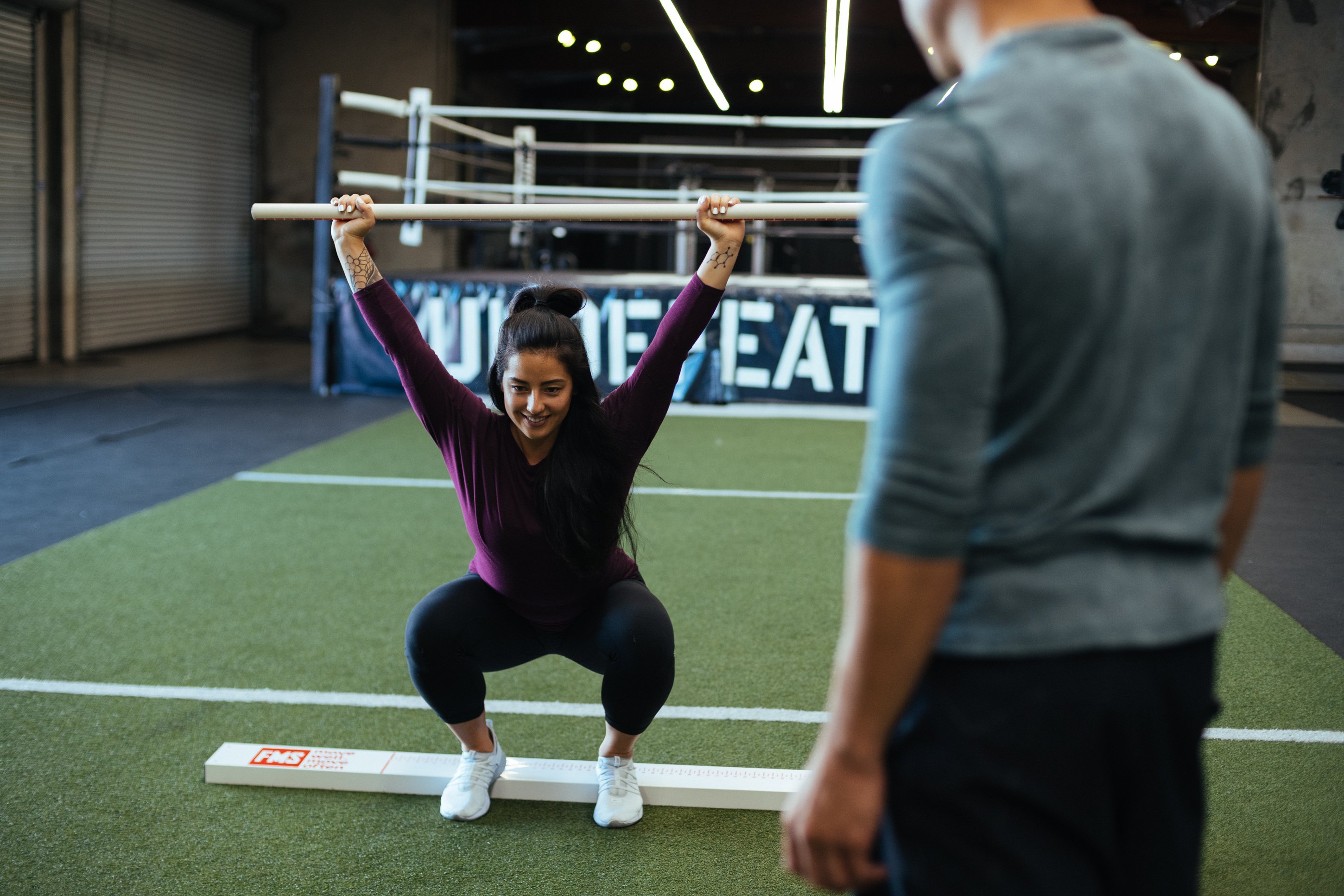 CHATHAM, Va. and SAN FRANCISCO,June 29, 2022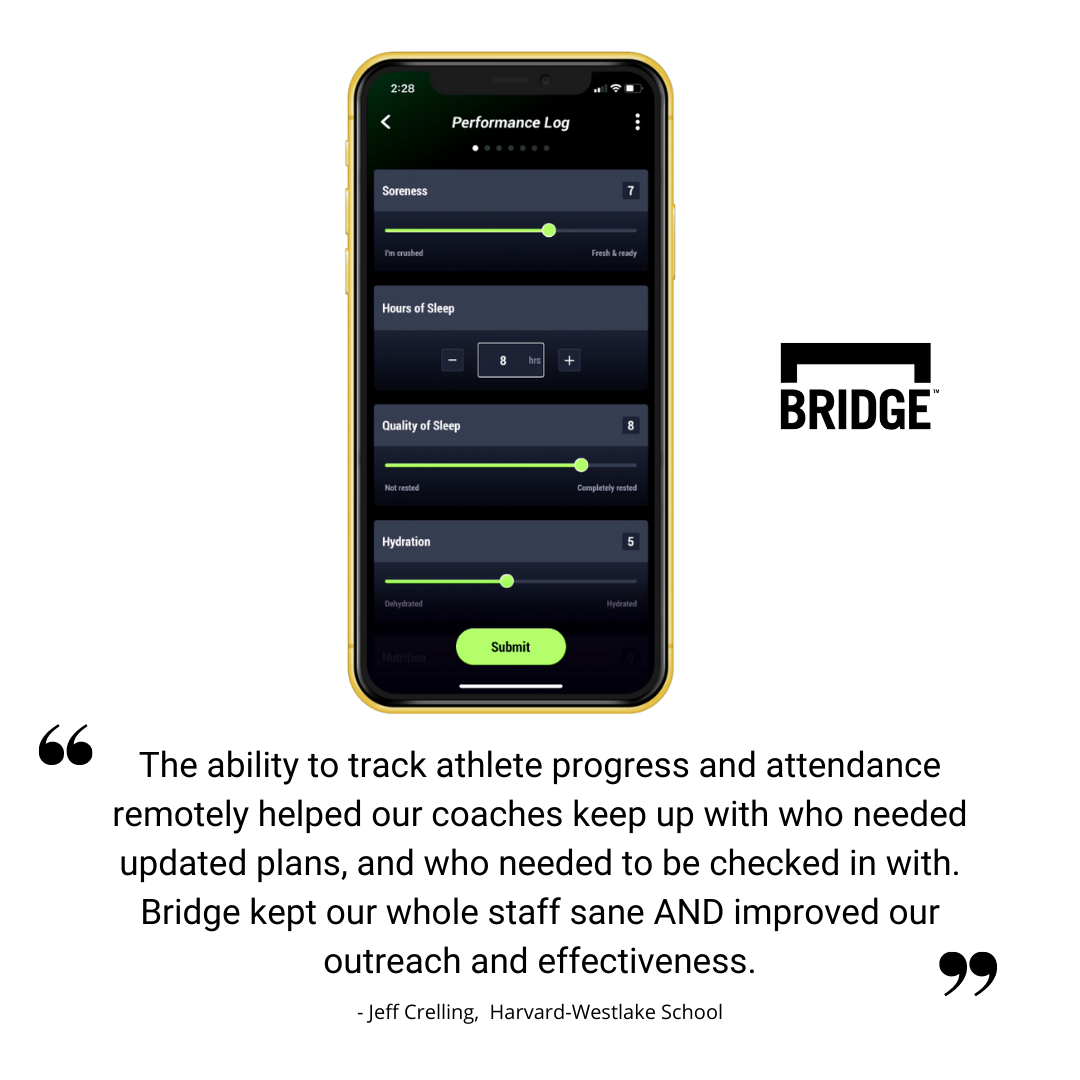 BridgeAthletic, the industry's most advanced high-performance training software for coaches and...