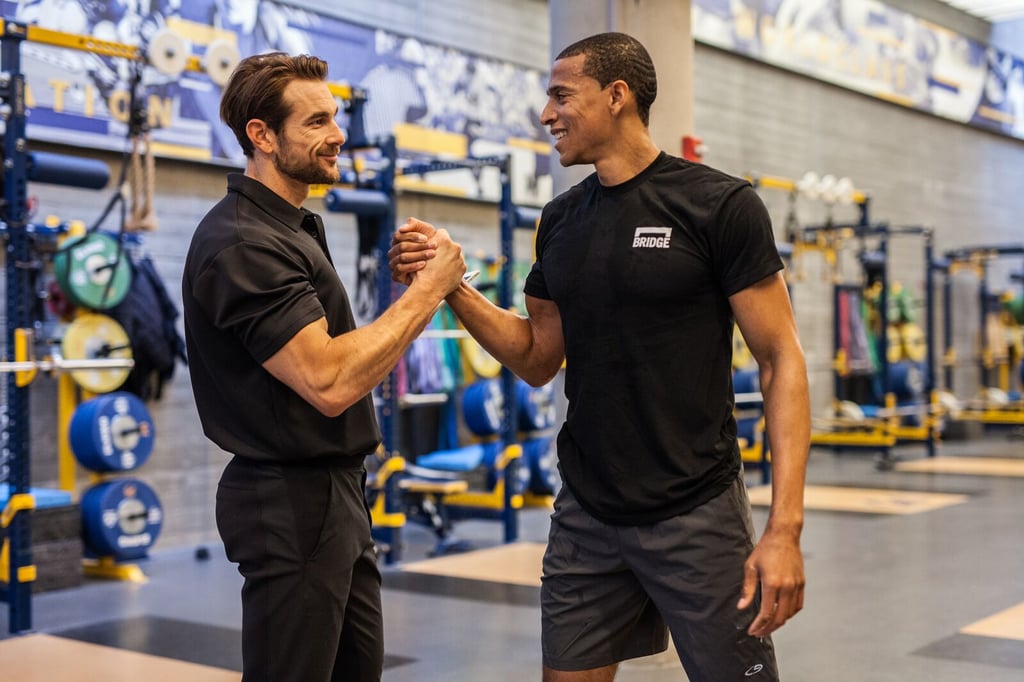 Strength coaches must be flexible and efficient when training with their athletes. Academic priorities, travel schedules, injuries, and other commitments can understandably conflict with workouts. That's why Bridge created the Edits on the Fly feature, which will allow you as the coach to make edits to your strength and conditioning program directly on your iPad!
Editing Off-Season
In the off-season, gym time and conditioning schedules may fluctuate. Say your team is coming off the field from a particularly grueling conditioning session, a few of your athletes may not have the time or stamina to perform your entire workout plan on that day. Where you once might have rushed back to your computer to make general edits in the builder or quickly wrote down your edits in a notepad, you can now make your adjustments directly from your iPad as you're walking into the weight room. For instance, if one of your athletes struggled to keep up during conditioning, you may need to delete a few sets of lower body work. Simply navigate to that athlete's workout for the day on your iPad and delete that block of exercises.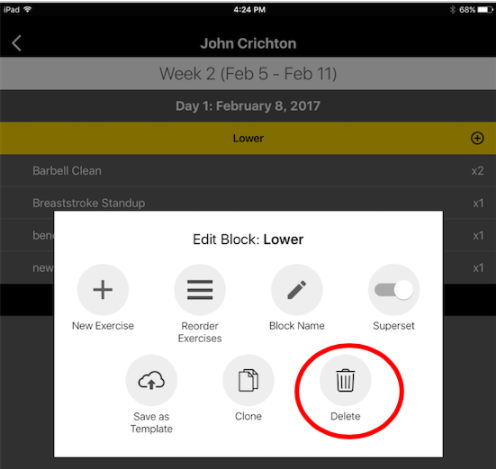 Being able to quickly adjust an off-season plan mid-workout, allows coaches to maintain a clearer understanding of their schedule and how their athletes are adjusting to their off-season structure. As with all exercises, any edits made from the iPad will flow directly to the tracked results online. With a complete set of results, strength coaches are now able to track the overall success of the S&C program and how that fits with the team's conditioning plans.
Editing In-Season
It can be difficult to recognize the countless factors that can impede your athlete's performance during the season. Edits on the Fly was designed to help account for any last minute setbacks or surprises you may face during that hour or so in the weight room. If you choose to follow your athletes' usage of our Performance Log to track measurements such as hydration, nutrition and sleep, you may find a particular athlete is unusually stressed and has not logged enough hours of sleep. Therefore, you may decide to decrease that athlete's workload and increase their rest times. With Edits on the Fly, you can quickly adjust exercise volume and weight parameters and prescriptions even after the athletes have started their workout. Edits on the Fly enables you to make real time adjustments based on each individual's Performance Log results while the team warms up.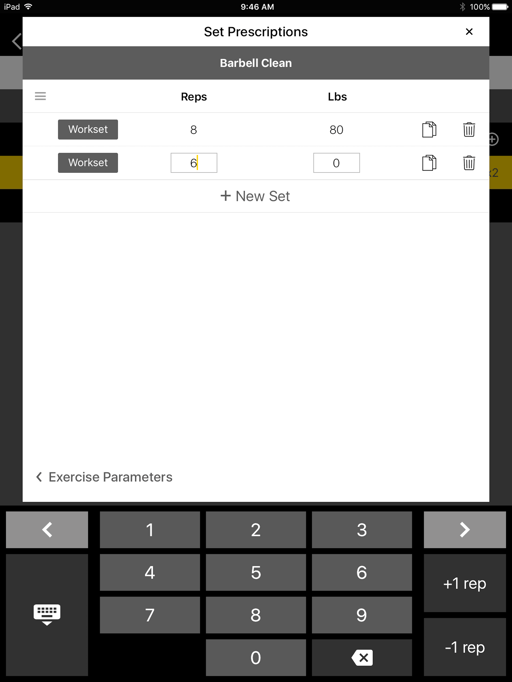 Editing for Injuries
Edits on the Fly is perfect for dealing with unexpected injuries and communicating those updates seamlessly across your coaching staff. For example, you are in a meeting and receive a message from a trainer letting you know that an athlete has rolled her left ankle during practice. With your iPad in hand, you can quickly navigate to the athlete's next workout and switch her lower extremity work with, for instance, a set of core exercises. You can select those exercises from your template exercise list and include a note to let both your athlete and other coaches know about the changes you have made.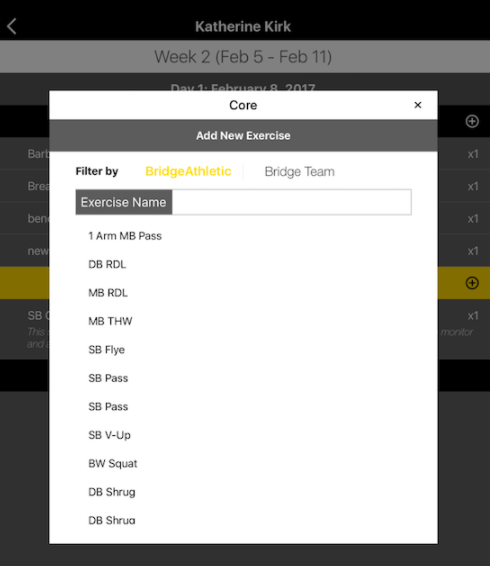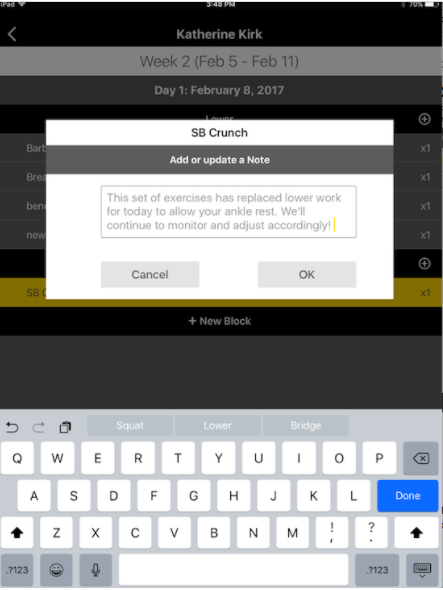 Like the changes you've made to her program? You can choose to save the new exercise set to be used across different programs as well as her own for an even easier experience.
BridgeAthletic has developed software for strength coaches to help them efficiently build and deliver customized workouts. Edits on the Fly was designed to allow you as the strength coach to adapt to whatever comes up. You can now feel better prepared for anything and everything that might occur before, during, and after a workout. If you are interested in learning more about software for strength coaches check out these additional articles on communication and tracking performance.
Note: Bridge coaches, check out the article in our Support Center to learn the full details on how to access Edits on the Fly and navigating through the different features discussed above.
----
Author: Nick Folker | Co-Founder and Chief Performance Officer
Prior to Bridge, Nick was the Director of Aquatic Performance at Cal Berkeley for 10 years, where his teams won 7 NCAA National Team championships in 7 years. He has also coached 35 Olympians and 22 Olympic medalists in 4 Olympic Games. Nick grew up in South Africa excelling in cricket and rugby before pursuing a career in swimming that took him to the 2000 Olympic Games. Nick received his BBA in Marketing/Management from the University of Hawaii and his M.S. from Cal State East Bay.
Topics: Performance Trends, Sports Technology