August 05, 2019 By BridgeAthletic
Does Powerlifting Harm Heart Health?
A recent study has discovered that a 12-week supervised strength training program (SSTP) may result in significant arterial stiffness and increased oxidative stress (OxS) in powerlifting athletes. The findings suggest that prolonged overproduction of OxS is linked to the development of cardiovascular diseases, such as stroke. This is the first study of its kind to explore the relationship between OxS parameters and arterial stiffness in powerlifting athletes following a moderate to high-intensity 12-week strength program.
Let's break that down a little bit more...
Oxidative Stress (OxS) is an imbalance between the production of free radicals and the body's ability to counteract their harmful effects through the production of antioxidants.
Arterial Stiffness refers to the rigidity of the walls of blood vessels, making the heart work harder to pump blood into the arteries and potentially leading to stroke.
The Research Study
Researchers chose well-trained powerlifters, as previous OxS and arterial stiffness studies were conducted using only low-or moderate-intensity resistance training or in combination with aerobic training.
The well-trained lifters underwent an 8-week light training period without heavy strength sessions or competitions prior to the trial. During the SSTP, athletes exercised 4 days per week at intensities averaging between 60-90% of 1RM for various movements.
Workouts included 5-8 working sets with 4-12 reps of:
Bench Press
Lat Pull Down
Standing Shoulder Press
Arm Curl & Extension
Leg Press & Leg Curl
Squat
Calf Press
Ab Crunch
Deadlift
Following the 12 weeks, athletes participated in the National Powerlifting Championships.
Baseline maxes, lab measurements (including biochemical analysis and oxidative stress data) and arterial stiffness were measured 1 week before the trial began and again after the competition.
What it Means
This was the first of its kind to study the effects of a moderate to high-intensity 12-week strength program on OxS parameters and its relationship with arterial stiffness in powerlifting athletes.
Watch Out for...
Based on these findings, strength and conditioning coaches might need to consider the effects of long-term exercise-induced changes in OxS and arterial stiffness on an individual level whereby coaches look to arterial stiffness assessment protocols to monitor progress and adaptation to exercise and recovery.
the PowerUp
While there's a lot of research breaking down the beneficial effects of resistance exercise on metabolic health, muscular strength, bone health, and body comp; little research has addressed the impact of powerlifting on cardiovascular health.
This research contradicts those previously conducted which point to no significant change in OxS in resistance training, suggesting powerlifting has an impact on arterial stiffness otherwise not seen in other training methods. We'll be keen to see if incorporating other types of exercise into these routines have any positive impact on OxS. Steady-state cardio, for example, could be considered in follow-up research to evaluate how this variation in intensity impacts OxS.

About the Author
BridgeAthletic

At Bridge, we are all athletes and coaches first. As athletes, our team has experienced everything from riding the pine on JV, to winning NCAA championships, to competing in the Olympic Games. As coaches, we have helped countless athletes reach their full potential, winning everything from age group section championships to Olympic Gold Medals.
Related Posts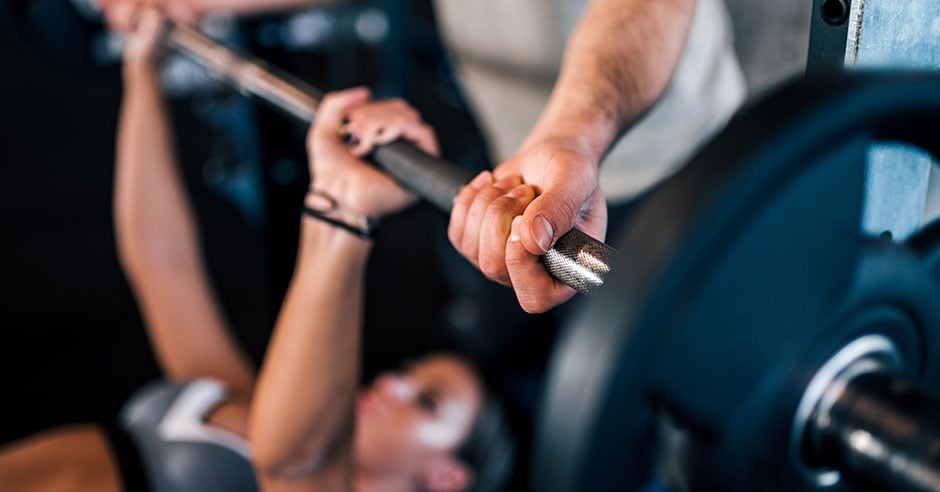 This post is part of our Coaches Corner series with Taylor Rimmer. Taylor is NSCA-CPT, StrongFirst...