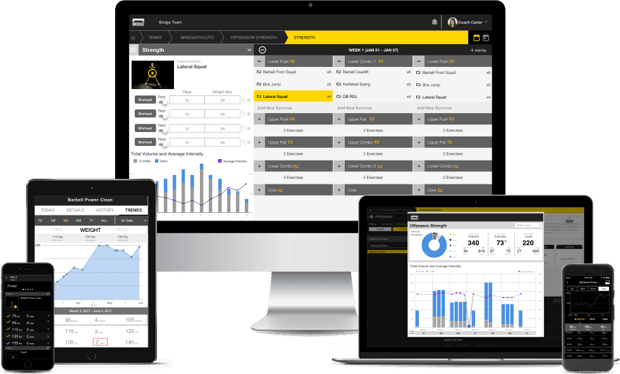 The Bridge Program
Over the last 6 months, in a closed beta we have used our proprietary training tools to oversee the strength, stability, flexibility and mobility training programs for a number of California's elite swimming and water polo programs. Up to this point we have remained in stealth mode as we focused on improving our product.
However, from now until year end, we are opening our beta to 10 teams and 300 individual athletes located in California. On the team side we will release the application to a diverse range of sports including Football, Basketball, Baseball, Soccer, Rugby, Volleyball and Soccer. On the individual side we will offer programs for Swimming and Water Polo. We are growing our offering of sports slowly in order to maintain the same level of attention to detail that elite athletes expect and require in their training regimens.
The custom training programs that we develop either for your team or for you as an individual are delivered directly to your mobile device via the BridgeAthletic application. Below, you can see a few screens from the application: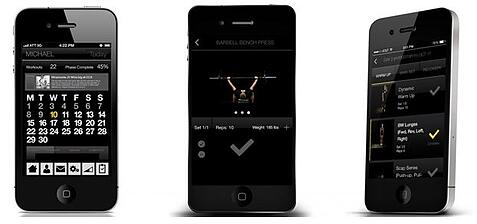 Your workouts will be customized specifically for you. Through your interaction with the application, we will update your workouts to make sure you are both doing the right exercises and are optimally challenged. In addition, we will track all of your data for you, creating charts and leaderboards that will show your progress over the course of your program and how you stack up against teammates or other Bridge users.

In sum, the BridgeAthletic application gives you a professional-caliber, customized workout program and an intuitive tool that will guide you through each workout, track your progress, and foster competition, motivating you to keep pushing yourself toward your goals.
BridgeTracker
Starting in Q-1 2014 we will be opening up access to the BridgeTracker, the tool we developed internally to help us build and analyze programs for our athletes. We will be offering a version to strength coaches, personal trainers and fitness enthusiasts to use as a tool to build complex training programs from scratch and distribute them to their athletes. This tool will be equipped with robust features that allow coaches and trainers to plan, track and optimize these training programs. Additionally, BridgeTracker will offer a wide selection of elite, world-class training templates across many different sports. These templates can be applied perfectly for each use case and each athlete as we are building our platform with flexibility and personal customization at every level.

For an early look at this interface, check out the screens below: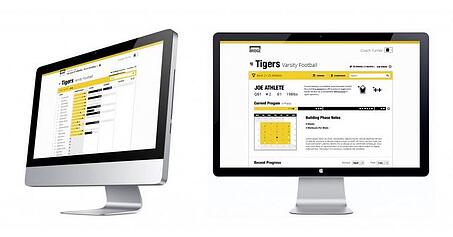 With the BridgeAthletic Program and mobile application, we look forward to offering you, the athlete, all of the tools and information you will need to take your game to the next level. Click Here to sign up to be notified when we open registration for our 10 teams and 300 athletes later this month.
Topics: Performance Trends, Sports Technology