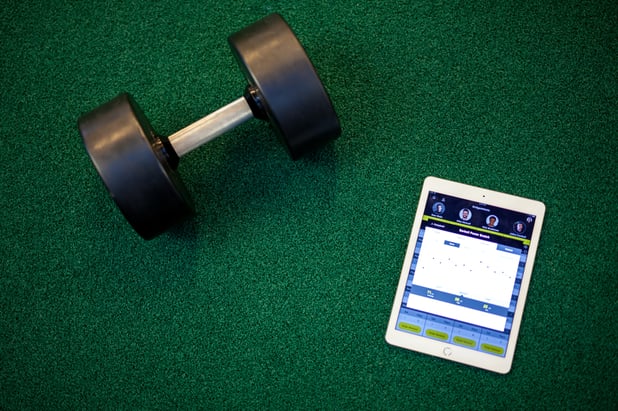 Technology has impacted the world significantly, but not all sport coaches and athletes have taken advantage of it. BridgeAthletic's strength and conditioning software provides digital training tools to revolutionize the way performance programs are created, delivered, and tracked. Developing an integrated, digital platform allows coaches to improve training personalization, exchange information related to performance and readiness, and track physical achievements. By combining technology with performance, coaches are better able to understand individual needs, limits, goals, and the capacity of athletes. Ultimately, leveraging strength and conditioning software revolutionizes athletic training and optimizes game day performance.
Technological advancements have revolutionized many different industries. For example, the use of technology has progressed in navigation services and has greatly improved how maps get people from one point to another. Overtime, maps were digitized which allowed an individual to track their current location and map multiple routes in real time. Apps, like Waze, compiled information from drivers on the road to inform individuals which route is the most efficient at that given time. With these advancements, technology enabled people to make better decisions. This same transition can be applied to the weight room to create a smarter training environment for better results.
Consider these three main takeaways for using strength and conditioning software:
Efficiency and Personalization

Remote Access and Communication

Data Tracking
Efficiency and Personalization
Combining performance with technology enhances the way strength and conditioning programs are created, delivered, and tracked. Rather than spending hours designing, formatting, and printing workouts, using a digital platform is efficient and gives coaches more time to spend on the floor with their athletes. Additionally, coaches are able to work with a large number of athletes while providing individualized training plans based on position, gender, age, ability, and injury history. Jim Krumpos, Director of Olympic Sports at the University of Arizona, states that before using strength and conditioning software, "I was spending hours a week formatting cells, entering formulas, printing workouts, and transferring testing data multiple times from clipboard to final profile." Krumpos teamed up with BridgeAthletic and now says, "I can quickly design workouts that I can assign to large groups in minutes. BridgeAthletic has streamlined my daily programming and testing, providing me more time to work with my athletes on the floor." This extra time with his athletes has been key to personalizing development and improving each player on the teams he works with, something he wasn't able to do before implementing the BridgeAthletic platform. To read more about program building check out this article.
Remote Access and Communication
Athletes and strength coaches are not always in the same location when a workout needs to get done. Strength and conditioning software allows coaches to access training information, make quick edits in real-time, and track results for each exercise, set, and rep remotely so they can always interact with the athlete while they train. BridgeAthletic's product features empower coaches to directly message athletes to answer questions, communicate program updates, or offer instruction on exercises. In addition, coaches can make comments on athlete status reports and stay in-sync with all coaches and trainers. Strength and conditioning software also enables players to workout from anywhere at any time and stay on track while they train in a hotel gym or at home over break. Unlike paper workouts, a digital platform contains educational video clips that show athletes proper exercise techniques to optimize activity and prevent injury. This educational feature improves the athlete's understanding of the connection between performance training and their performance on game day, allowing them to take their game to the next level. Using the power of technology makes training programs more flexible and enhances communication for both athletes and coaches. To learn more about department communication check out this blog.
Data Tracking
Unlike the traditional pen and paper method, the digital platform allows for intensive data tracking. Tracking and analyzing all athlete data in one place allows the coaching staff to make better decisions about their team's training programs and analyze where their programs are successful and where they can improve. BridgeAthletic's features allow coaches to utilize data from the weight room to adjust players' workouts according to how they progress throughout the season. Coaches can visualize their team's progressions for every exercise as well as each player's performance history and personal bests. Reports can help coaches monitor attendance, track goals, and ensure athletes are putting in the effort they need to succeed. In addition, training within a digital interface improves young athlete engagement and having access to personal data growth overtime is motivating for competitive athletes. Overall, data tracking is a valuable tool for athletes and coaches to improve athlete performance. To learn more about data tracking check out this article.
Recap
When using traditional training methods, coaches must sacrifice their time with athletes while they plan, format, print, and upload workout data. BridgeAthletic's strength and conditioning software enables coaches to design, deliver, and track their athletes' training. Becoming more efficient and personal with training gives coaches a competitive advantage on the field, court, or pool.
Topics: Performance Trends, Sports Technology