Designed for coaches and trainers, this webinar provides insight into the athlete experience of completing training on the BridgeTracker mobile app. It's important for coaches to understand the functionality of the app to assist their clients/athletes and to get them excited about the many features available. As athlete's complete training, coaches have access to the data and communication in-real time on the BridgeAthletic web platform or tablet application.
Topics Covered:
1) Navigating the app. The bottom navigation includes: a home page, analytics tab, team stream and account settings.
2) Submitting mobile forms and activities. Athletes can submit forms from their app such as wellness questionnaires, FMS, Body Comp, etc. and log activities they have completed outside of their workout.
3) Completing a workout on the app. An athlete will select their workout, fill out a performance log, and then begin to go through their workout. Athletes need to check off each exercise so the data is recorded.
4) Updating prescriptions. The athlete can change a prescription such as the number of reps completed while going through their workout. The coach will see this change when reviewing the athlete's workout on their calendar.
5) Communication. Using our in-app messaging system the Team Stream, athletes can send direct messages to their coach. The coach can reply back in real-time.
6) Reviewing data. Once a workout is completed, coaches can click on the workout on the athlete's calendar to review all data, see if prescriptions were adjusted and review the RPE and duration recorded for the workout.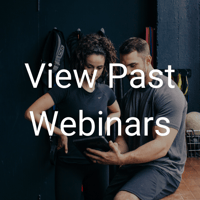 To stay on top of the latest research and trends sign up for our monthly newsletter, the PowerUp, delivered directly to your inbox.
Topics: Coaching Tips, Training Tips