February 25, 2016 By BridgeAthletic
#BridgeBuilt Series: Manhattan Makos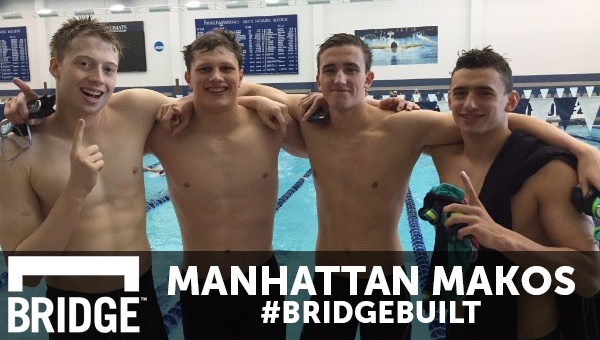 An Urban Team on the Rise
Every day at BridgeAthletic headquarters, we hear tales from coaches and athletes across sports of how Bridge programs have helped them - by making the athletes stronger, the coaches wiser, or the team more unified and confident than ever. These are stories of championships, obstacles overcome, and goals achieved. It's what keeps us doing what we do every day, striving to build better athletes across sports and around the world. But instead of keeping these tales of glory and greatness to ourselves, we'd like to share them with you through our #BridgeBuilt series featuring a team or athlete that has achieved great results while using the BridgeAthletic platform.
The Manhattan Makos – a swim club from the heart of New York City – is in the midst of their most successful season since the club began seven years ago. The team is organically grown through the affiliated learn-to-swim school, Imagine Swimming, so the athletes and coaches have been working together for more than a decade.
When we caught up with Coach Elliot Ptasnik to discuss his training methodology and how the Bridge program has fit into that, he highlighted the challenges faced by an urban swim club, noting that with extremely limited lane and deck space in New York City, strength and athleticism outside the pool is an essential piece to the Makos' training program.
"The [BridgeAthletic] program is not only customized to our team's training and competition schedule, but most importantly to each athlete's experience, strength, and goals. The exercises are dynamic and swim-specific, unlike so many traditional dryland programs. Our athletes using BridgeAthletic range from 14-18 years old, from novice to National level, with all sorts of body types and strength training experience. Bridge has been most impactful by successfully catering to each individual athlete's needs to ensure the success of the entire training group."
Most recently, the Makos attended their mid-season swim meet, the Diplomat Speedo Classic. As a team, they've made great strides at the event, consistently improving from a 19th place team finish in 2012 to a 5th place team finish this year. The Makos Men broke a nine-year-old meet record by more than four seconds in the 15-18 400-yard Medley Relay. The relay, composed of swimmers Jack Fergus, Dillon Hillis, Gabriel Mathews, and Jasper Jurman, won the event and were less than one second off the pool record, which was set in 1999 by John Hopkins University.
Highlighting one of his athletes, Ptasnik praised Dillon Hillis, 15, who competed at the Austin Grand Prix swim meet in January. Dillon swam three events (100 fly, 400 IM, and 100 breaststroke) and went best times in all. In the previous month, Dillon won the 15-18yr old High Point award at the Diplomat Speedo Holiday Classic, claiming victory in all six individual events swam.
As we finished with Coach Ptasnik, he praised the BridgeAthletic platform and support.
"Our team's progression (…) is directly correlated to the implementation and progression of BridgeAthletic. The best feature of the program is its STAFF. The Bridge staff is extremely proactive in communication to ensure our training and competition schedule is in-line with the strength program. They know our swimmers on a first name basis, know their focus meets, monitor their progression in the weight room, and are very engaged with feedback. We can't thank the Bridge team enough for their proactiveness with our team!"
Our biggest congratulations go out to Coach Ptasnik and all the impressive & developing athletes at the Manhattan Makos! Keep up the great work!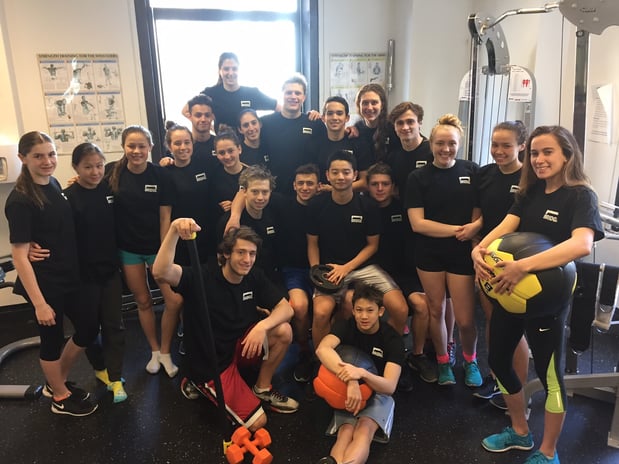 Think your team should be featured on the #BridgeBuilt series? Reach out to your Bridge team representative or to marketing@bridgeathletic.com and tell us your story!
About the Author
BridgeAthletic

At Bridge, we are all athletes and coaches first. As athletes, our team has experienced everything from riding the pine on JV, to winning NCAA championships, to competing in the Olympic Games. As coaches, we have helped countless athletes reach their full potential, winning everything from age group section championships to Olympic Gold Medals.
Related Posts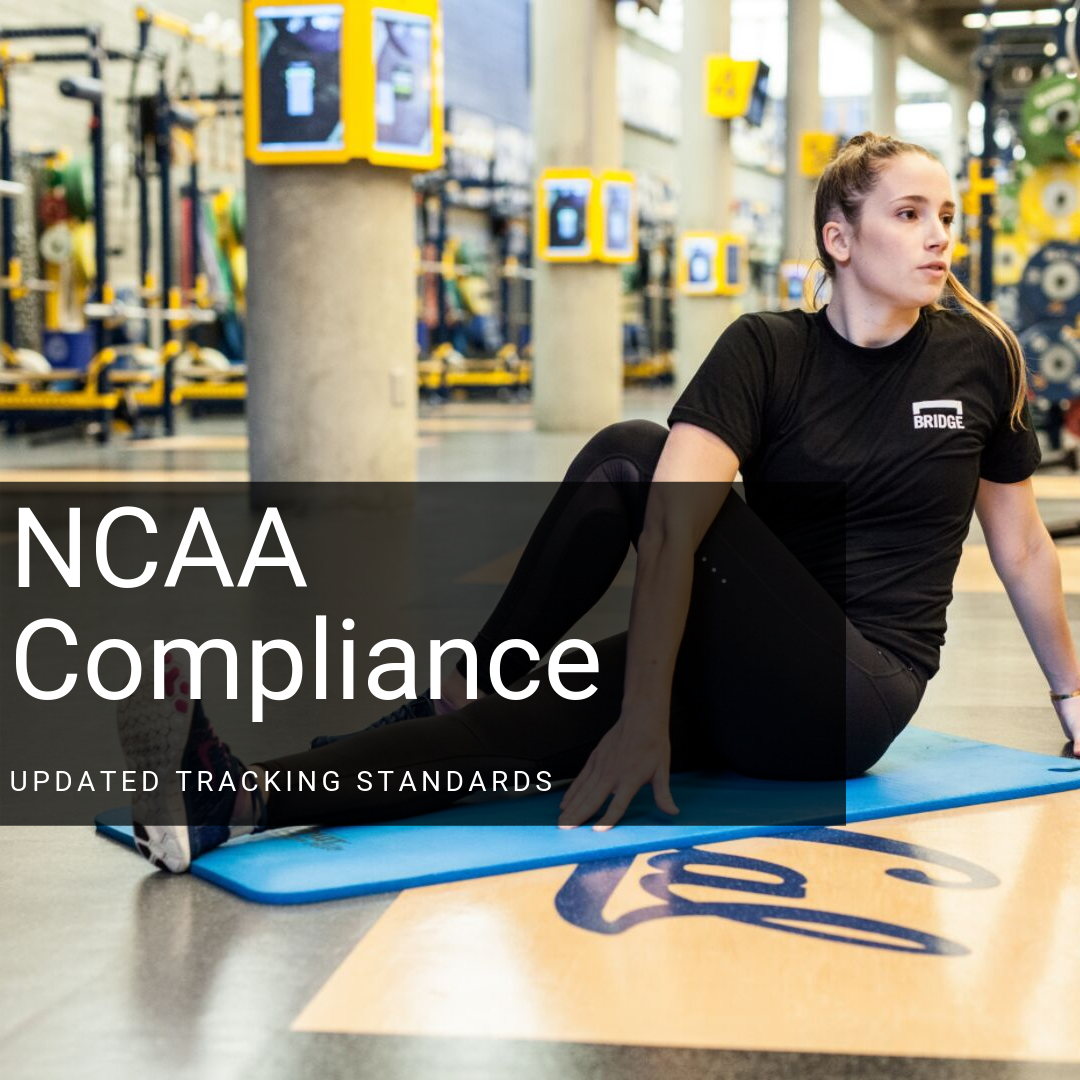 The NCAA guidelines are changing the way you communicate and track athletes. Want to ensure you're...