November 29, 2016 By BridgeAthletic
#BridgeBuilt: Nashville Aquatic Club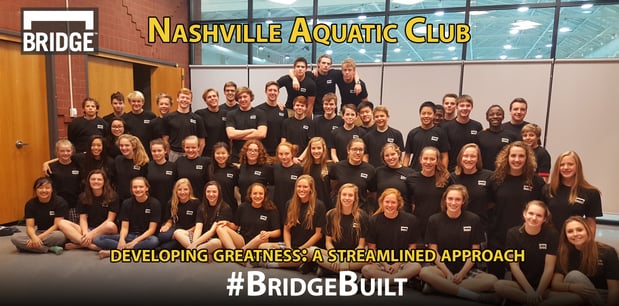 Every day at BridgeAthletic headquarters, we hear tales from organizations across sports of coaches building better programs, athletes training smarter, and teams coming together to set new records. These are stories of championships won, obstacles overcome, and goals achieved. It's what keeps us doing what we do every day, striving to build better athletes across sports and around the world. Instead of keeping these tales of glory and greatness to ourselves, we'd like to share them with you through our #BridgeBuilt series featuring a team or athlete that has achieved great results while using the BridgeAthletic platform.
With a 40-year history of achievement at all levels, Nashville Aquatic Club (NAC) has established itself among the top swim programs in the country. NAC is a 13-time USA Swimming Gold Medal club of 240 athletes. In the past 2 years working with BridgeAthletic, NAC has had 4 National Junior Team members, 3 members of National Junior Team travel trips (Junior Worlds and Pan Pacs), 7 18&U Olympic Trial qualifiers, 4 2016 Trials semi-finalists, won multiple individual Junior National and 18&U National Championships, and dominated at the LSC level.
To accomplish this continued high achievement, Coach Doug Wharam, named the 2016 USA Swimming Developmental Coach of the Year, and the staff at NAC have streamlined the development of their athletes from the early age groups up through the elite levels of competition. Each step is built so that members continue to grow and become both better athletes and better swimmers. Coach Wharam highlighted how the BridgeAthletic platform fits into this mentality of organized progression.
"Bridge has streamlined our dryland and weight programming from the top all the way through our developmental programming. It has made the transition seamless for our athletes as they progress through the program. Beyond streamlining our programming, it has allowed our athletes to continue to develop at an appropriate rate, and has truly made our swimmers better athletes all around. The thoracic mobility and balance/coordination modules for our age group athletes have transferred well into their swimming."
Some specific features of the program that the NAC coaching staff and swimmers are benefitting most from are the remote training capabilities, the tracking and insights, and the swimming-specific training content. Flexibility is key for such a large club, Coach Wharam noted. "The app-based delivery has allowed the coaching staff and athletes to be flexible in the completion of the prescribed workouts, allowing for accommodations to be made for athletes who are injured, out of town, or at different stages in their development than their peers." However, with flexibility, the staff also needed the ability to track programs and ensure that the athletes were keeping up with the training both in and out of the water. Flexible scheduling allows training days to be moved, but integrated tracking and reporting within the platform helps coaches connect results in the gym with results in the pool. "The ability to track athlete progress in the weight room and to monitor improvement has helped increase the level of competitiveness that our athletes bring to their out of water activities."
With this streamlined training approach from youth through the top level, coaches and athletes at NAC are all speaking the same language when it comes to dryland training, allowing more time to be spent focusing on improving performance.
Our biggest congratulations go out to the whole NAC staff and all the impressive & developing athletes at the Nashville Aquatic Club! Keep up the great work!

Think your team should be featured on the #BridgeBuilt series? Reach out to your Bridge team representative or to marketing@bridgeathletic.com and tell us your story!
About the Author
BridgeAthletic

At Bridge, we are all athletes and coaches first. As athletes, our team has experienced everything from riding the pine on JV, to winning NCAA championships, to competing in the Olympic Games. As coaches, we have helped countless athletes reach their full potential, winning everything from age group section championships to Olympic Gold Medals.
Related Posts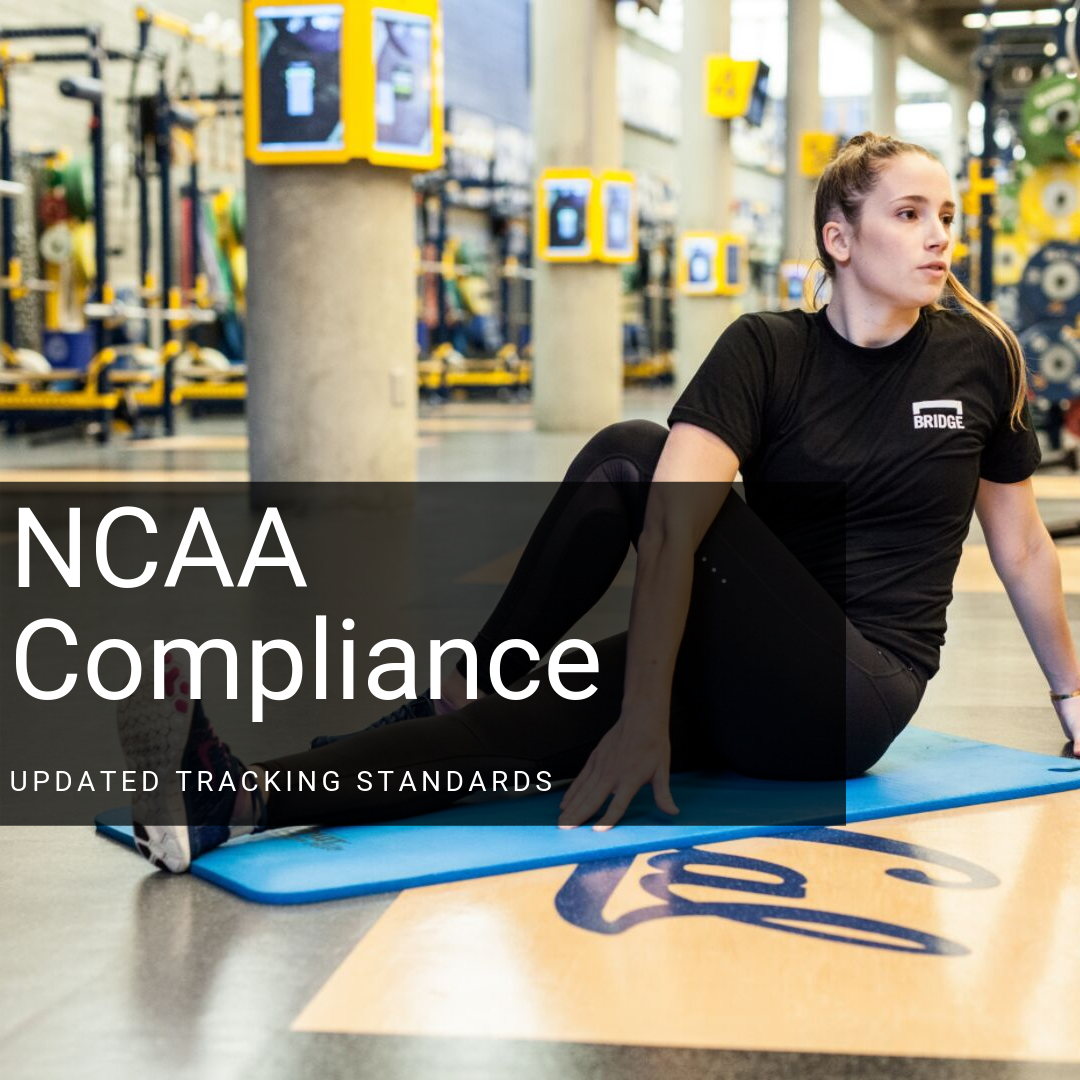 The NCAA guidelines are changing the way you communicate and track athletes. Want to ensure you're...