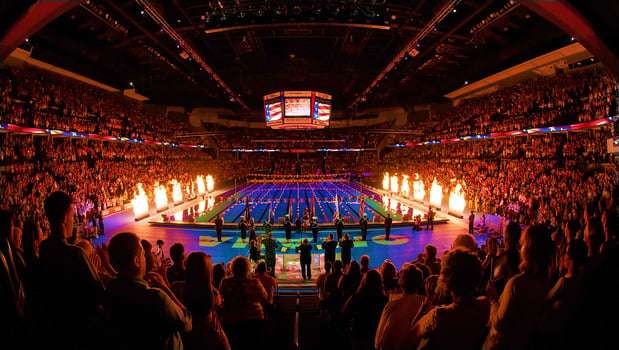 Qualification beckons. There are less than 60 days until the first heat of the Men's 400IM gets the big meet underway. It is time to quiet your thoughts and really trust in the work you have done to get to where you are.
Qualifying for the big meet is no mean feat. Achieving the qualifying standards set out by USA Swimming require a great amount of dedication and time invested by you as an athlete, your coaching staff, and your family. Getting the opportunity to compete on the same stage as gold medalists and world champions is a great achievement that only a few thousand swimmers in the US are privileged enough to do every 4 years. So believe in yourself and the work you have done.
Believe in yourself
For many swimmers, they only get this opportunity once in their career. You have put in the hard yards and stayed late to practice your starts. You have pushed through dryland training to get stronger and faster. You have done the extra stretching and recovery work to prepare for your next workout. Now, only you can believe in yourself to be the best you can be when you get there. You cannot control what any other swimmer at the meet does, so don't worry about your opposition. Control what you can control and focus on being the best you can be when it counts.
Stay true
Avoid being a swimmer or coach who gets to the taper phase then adds extra work because they don't believe in the work they've done or second-guess the taper work. Be careful of suddenly increasing the volume of starts and turns you do during the taper phase. It would be like suddenly adding jumps to your dryland or weight room work. Stay true to the work you have done during the year and trust in your taper. In the same way, avoid increasing the volume of core work you do during taper. Allow your body to rest and recover during your taper to perform at your best during the meet.
Rest = Speed
Looking back at our March Qualification Preparation Tips article, remember that Rest = Speed. At this point in your preparation, every day of the week counts. Jump at every opportunity that you get to rest and recover. Every small nap you can take - on the way to practice, on Saturdays and Sundays – be sure to seize those moments. Give both your body and your mind the opportunity to rest and reset.
Good luck - make every day count! #Bridge2Rio
Topics: Performance Trends, Competition