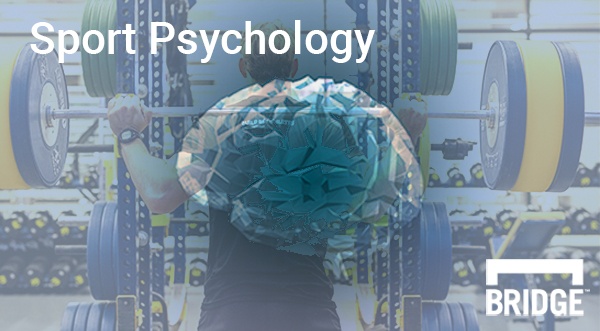 In order for motivation to be effective, athletes doing the work must own the reasons why they choose to show up every day and compete. Athletes commonly struggle with staying motivated when their perspective on success revolves solely around winning, especially in the offseason when there isn't anything to win. Long-term goal setting can be motivating, but the lack of knowledge about the amount of training needed can lead to procrastination. The offseason is a great challenge for sports organizations and their athletes because time off is oftentimes seen as "free" time due to the absence of team training opportunities. An individual athlete's motivation to train during the offseason can change as they are more likely to become distracted and less focused. It is essential for athletes and coaches to strategize and develop the optimal form of motivation in order to push themselves during the offseason.
Create an Offseason Training Plan
Before offseason begins, coaches and their athletes should meet to create a plan that will lead up to the regular season. Coaches must consider the elements that make up a successful offseason training plan, like down time, recovery, strength training, sport conditioning, and sport skill training. In this plan, coaches should also create training blocks to provide a clear process and purpose to understand potential gains. Planning ahead and knowing exactly what to do, when to do it, and how it's going to help will increase motivation and drive throughout the offseason.
Review All Potential Obstacles
It is critical that coaches review all potential obstacles that an athlete could face, both mentally and logistically, that could interfere with the plan. Most individuals will find a comfortable balance with the least amount of stress on their mind and body. When there is a lack of structure during the offseason, athletes will have more of an opportunity to disengage from their sport. Whether it's spending time with their families or hanging out with friends, athletes can face emotional and logistical challenges during the offseason. Previewing and creating a solution focused plan for these obstacles will help athletes work through any uncertainty and worrying. Taking time with athletes to create a safe and collaborative discussion will also ensure honesty as their motivation to train will have less working against it.
Build an Accountability Process
During the offseason, coaches should consistently check in with their athletes and can use technology, like BridgeAthletic, to do so. Creating a partner accountability process that is consistent throughout the offseason can be used to track athletic progress. Training partners also help maintain motivation by providing a teammate to train and develop with. A major key to building a successful accountability process is to make it facilitative and constructive so athletes are receiving positive feedback and can make adjustments to their offseason plan.
Recap
Athletes must create their own desire, and creating a plan, reviewing obstacles, and building an accountability process are just the basics to fulfilling their motivational needs. Athletes that need to feel "motivated" to train must shift their beliefs so they can begin making progress. Training is challenging, and satisfaction will only occur after positive work has been completed and the drive to come back the next day returns. Each training session is a part of a larger offseason plan and can be approached in a way that will enhance an athlete's motivation. To learn more about sport psychology check out this article about goal planning and this article about planning for success.
About the author: Brian Alexander is a mental skills coach who combines eight years of experience as an Olympic level water polo athlete, a master's degree in sport psychology, and business leadership training and coaching from The Ken Blanchard Companies to partner with athletes and performers of all ages and levels. "My passion is to empower others to succeed in life, athletics, performance, and daily activities. My personal mission statement is to be a genuine and honest leader who collaborates with and learns from others in order to find a mutual personal level of excellence physically, mentally, and spiritually."
Contact info for Brian Alexander:
Website: www.athletementalskillscoach.com
Twitter: @BA_POS_MIND
Facebook: Athlete Mental Skills Coach
LinkedIn: www.linkedin.com/in/brianalexander3
Topics: Sports Technology