February 19, 2016 By BridgeAthletic
February Qualification Prep Tips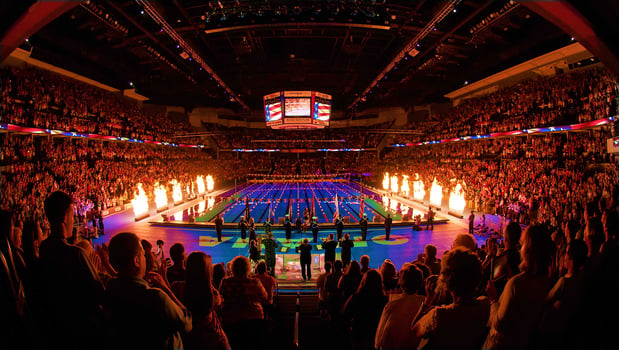 3 Different Paths to the Biggest Stage
Have you been keeping up on your preparation for the ultimate meet?
We hope so, as there are only four months left to fine-tune your preparation ahead of the big qualification meet. With so many meets taking place around the country in the next few weeks, this is a great time to revisit some of our BridgeAthletic qualification preparation tips.
This month we are breaking the preparation into 3 groups – Age Group, College, and Pro/Post-Grad. All 3 groups have a number of opportunities to practice live "rehearsals" of their big meet schedule and protocols.
Age Group
For the majority of Age Group swimmers, this will be their first experience of racing at an event like this. This is daunting in and of itself. To help overcome the magnitude of this first-time experience, work on controlling all the variables that are in your power. From local LSC meets to Futures and Sectionals, there are currently a whole host of Age Group meets taking place nationally. With no better place to learn than races, all of these meets afford each qualifier another racing opportunity to put their preparation tips into real-time practice. Every race, and the time leading up to it, creates unique situations and opportunities to learn and grow. Packing for the meet, traveling to the meet, stretching post-travel, and setting up your hotel room – these may seem like small, meaningless tasks, but control each one to establish a familiar routine in what can be a whirlwind experience.
College
It's that time of the year – Conference Championships and NCAA's. Harness the energy from these high stakes collegiate meets and find a way to incorporate that into your experience. By the time you get to the big stage as a collegiate athlete, you have been on enough planes, buses, vans, and stayed in enough hotels to hopefully have a routine in place. The big difference with the international stage and the college program is that you are out there on your own. There is no hype with relays and having your teammates cheering at arms-length away. There might be a handful in the stands, but the team environment is not what it is in the NCAA format. The ready room, credential checks at every turn, and sheer number of athletes can be overwhelming. Prepare for it now. You will have at least 5 to 8 different opportunities (at a bare minimum) to practice racing heats and finals between your Conference Champs, NCAAs, and Arena Pro Swim Series on the road to qualification.
Pro/Post-Grad
The top of the swimming pyramid when it comes to experience. The curse of this group is the potential to think you know everything and take experiences and learning opportunities for granted. Never stop learning. Gold medalist or first-time qualifier, you can never stop refining your preparation and racing experience. You've done it all when it comes to travel, so your emphasis will most likely be on refining your warmup and recovery protocols. You don't recover like your teenage counterparts, so you need to have these variables maximized to enable you to perform at your best. Keep things simple as the time draws near – don't add extra fluff to your plate. Have confidence in yourself and your preparation.
Bridge Tip – Never stop learning. Take a step back and break down your meet and race preparation. Are you putting yourself in a position to be great?
(If you're still packing your suits, goggles, and caps in your checked bag, then you're tempting fate as you've obviously never had a bag not arrive on time or get lost traveling to a meet.)
Good luck - make every day count! #Bridge2Rio
About the Author
BridgeAthletic

At Bridge, we are all athletes and coaches first. As athletes, our team has experienced everything from riding the pine on JV, to winning NCAA championships, to competing in the Olympic Games. As coaches, we have helped countless athletes reach their full potential, winning everything from age group section championships to Olympic Gold Medals.
Related Posts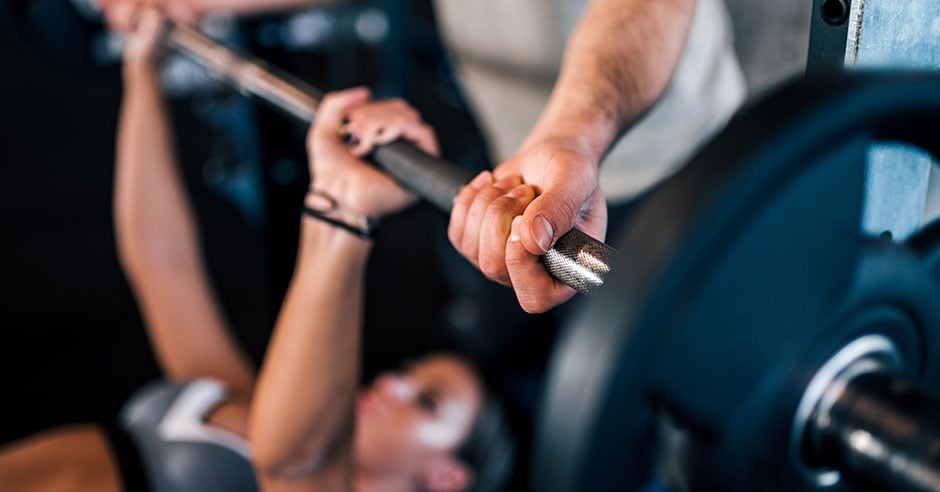 This post is part of our Coaches Corner series with Taylor Rimmer. Taylor is NSCA-CPT, StrongFirst...