December 07, 2017 By BridgeAthletic
Holiday Maintenance For Athletes
3 Tips For Staying Fit During The Holidays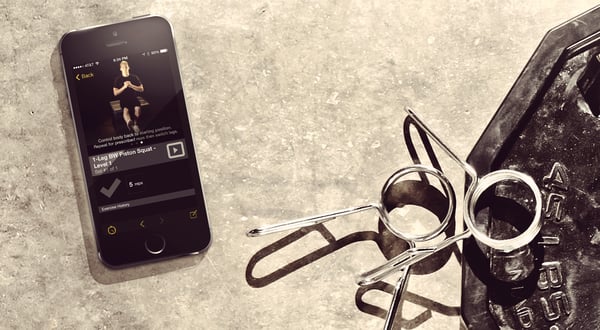 In these glorious few weeks from December through the beginning of January, the last thing your athletes are likely thinking of is strength training. Holiday training can be a period of intense muscle soreness and physical fatigue. However, staying in better shape by maintaining strength through the holidays will help your athletes get back to their training routine faster and set the team up for a great season and new year. Here are three ways your athletes can maintain their strength over the course of the holidays.
Be mindful of their eating
The holidays are a time where food intake can get out of hand, so be sure your athletes keep track of their nutrition. Whether it's through the BridgeAthletic daily performance log or a similar simple survey, keep nutrition at the top of mind for athletes, as this can have an outsized effect on performance.
Maintain strength
Help your athletes maintain strength with bodyweight exercises that can be done anywhere – like pullups, pushups, squats, and lunges. If they have access to a gym, ensure they maintain a baseline with 2-3 strength-training sessions per week, similar to your normal training schedule. To ensure their muscles still fire correctly after the holidays, have them focus on proper technique and keep the amount of weight they lift light to medium. You could even have them send you videos or snapshots of them lifting through the Bridge training platform to check on their form throughout the break.
Stretching and Cardio
As with any activity during a break, make sure your athletes don't overdo it. If they are going to be lifting, make sure they also maintain their foam rolling and stretching to lengthen out tight muscles. To stay in proper shape, alternate strength days with a bit of cardio.