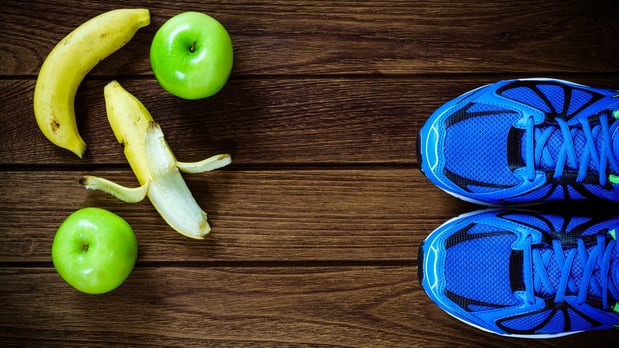 Your athlete is generally only training with you 2-10 hours per week. This leaves over 160 hours left in each seven day week for them to be negatively impacting their body and their training. With this in mind, the most important thing you can do as a coach is to educate your athletes on the different processes they can control every single day that will enhance performance. Below is a list of BridgeAthletic's tips to improve athlete performance and help control for the many factors that may inhibit athlete training.
Planning
Teach your athletes how to keep a calendar of each of their daily and weekly responsibilities and commitments, so there are as few last minute surprises in their days. Have your athletes pick a day of the week to sit down and plan out their upcoming week. I generally recommend a Sunday, since that is often an off-day for many athletes. Have them sit down and go through their academic week first, making note of class times, any class assignments that may be due, any tests or papers they may have that week, meetings with professors, etc. Then have them look at their athletic calendar, noting practice times, lift times, any possible appointments with the ATC or team physician, etc. Lastly, have them think about when they have to eat meals during the week. Knowing when he or she has to be in class, at practice, in a meeting, etc., will help them better plan their meal times as well as location. For example, if on Tuesdays and Thursdays an athlete has a heavy class load, he or she may need to take food with them to class, because they may not have enough time to go to the dining hall to eat. This is also important because if an athlete is going straight from class to practice, they need to make sure they have a good meal for breakfast, as this may be their last major meal before practice. Starting the day off not just with the right amount of calories but also with a meal packed with vitamins and important nutrients, is key to success over the long term. When an athlete plans out their week they are leaving very little to chance and are giving themselves the best opportunity to excel academically and athletically.

Nutrition
Athletic nutrition is an important concept to keep in mind on a regular basis. Most nutritionists will recommend 5-7 meals and snacks for athletes, depending on their specific needs. We'll leave the topic of what to eat for another day, but we can discuss food readiness here. This means athletes should know which meals they will need each day, including how and where to get them. This goes back to planning. Athletes need to know when they need to wake up each day, in order to have time for breakfast. Are they going to a school dining hall for their meals or eating in their dorm? Are they eating enough? Will they have time for lunch before practice? All of these things need to be taken into consideration. That's why I recommend athletes plan their upcoming week on Sundays because they can also make this their shopping day. They should make sure their dorm rooms are stocked with any foods they will need for the week, not just for meals they will eat in their rooms but also snacks they will take with them on the go. To learn more about healthy eating check out this post-workout nutrition article.
Hydration
Drink water. Staying hydrated is key to improving athletic performance. Tips for helping your athletes drink water:
Always carry a water bottle. Always.
Whenever passing by a drinking fountain stop and drink some water.
Drink 16 ounces of fluid post practice and game for every one pound of water lost during training.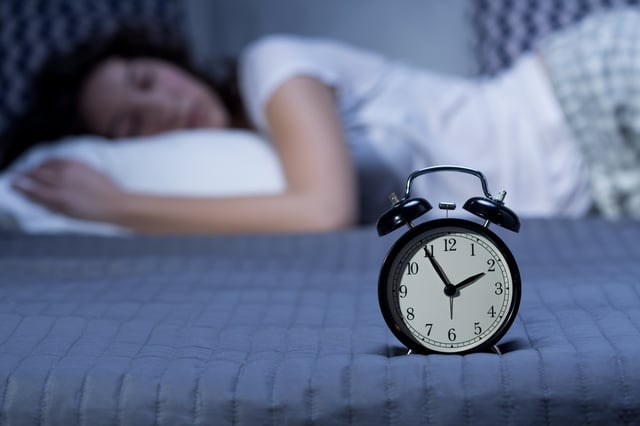 Sleep
Most of us need 7-9 hours of sleep every single night. So let's start with this as your recommendation for your athletes. Most researchers recommend starting to "shut down" 30-60 minutes before your desired sleep time. This means powering down all electronics (cell phone, laptop, tv), and getting ready for sleep. Obviously this is much easier said than done, especially since most of our lives are now centered around our cell phones. That being said, this is an area that is of great importance for health and athletic performance. Each athlete should have a nighttime routine, from the different things they do before bed (brush teeth, get things ready for the next day, etc) to the time they go to sleep. The more consistent this routine the more likely he or she can fall asleep regularly. In addition to routine, your athletes should make sure their rooms are conducive to sleep. This means a dark, quiet room, at a cool temperature. Blackout curtains are great at keeping rooms dark, so that athletes are able to sleep as long as possible in the mornings. Using sound machines (can download apps for your phone) or fans can create ambient noise that will allow for better sleep, as well as ear plugs if you have a noisier roommate. Lastly, usually a cooler room is more conducive to sleep, so use the thermostat and keep the room under 70 degrees (65-67 degrees) and keep blankets handy to regulate temperature during the night. In addition to nightly sleep, encourage your athletes to nap when time allows, and even sleep in and "catch up" on sleep during the weekends. The reality is that college-age students will not sleep 8-9 hours every single night, so the goal is not perfection but more a pattern of healthy sleep habits. In addition, just like most things, sleep can be specific to the individual, so each athlete needs to find the best routine that fits them and feels right for them. To read more about how sleep deprivation can impact athletic performance check out this blog.
Recap
These are just some basic recommendations to improve athlete performance. This is a process and for most of your athletes you'll be asking them to change their current routines. This means it will take a while for them to be able to implement most, or even some, of these routines. As a coach you need to be patient and persistent. Focusing on smaller details such as getting a good night's sleep on a regular basis, eating healthy foods, and drinking water significantly improves athlete performance. Eat, Drink, Sleep. Repeat.
Topics: Nutrition, Performance Trends, Recovery, Sports Technology