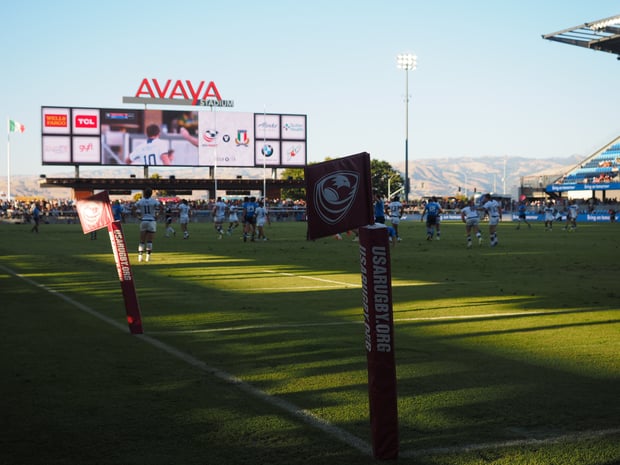 San Jose, California – Starting their Summer Series international test matches, the USA National Team Men's 15 Eagles met the Italian National Team on Saturday at Avaya Stadium. Looking to prove they can match up with a Tier One, the Eagles played well, staying within striking distance the whole game though coming up just short of in the end [Game Recap Here]. As the Official Training Technology Provider of USA Rugby, BridgeAthletic ran it's third halftime contest of the year, this time with athletes from three local Northern California clubs.
All having members of the NorCal All-Stars on their club, Danville Oaks RFC, Peninsula Green RFC, and Silicon Valley RFC all brought athletes to perform in front of the thousands that came out to watch the game. The athletes competed to win their team a rugby skills and strength team package on the BridgeAthletic platform. The contest consisted of the athletes performing a series of exercises on the BridgeAthletic platform then attempting conversion kicks. Both teams had three attempts to successfully complete a conversion, with the team converting the most winning the prize. (See photos below showing the athletes during the contest.)
In a very close finish, the Danville Oaks athletes made their final kick first to come out on top, winning a 6-month package on the BridgeAthletic platform for their team. With this package, each athlete will get a rugby-specific strength training program delivered to their smartphone. The coaches will be able to track the progress of all the athletes as they complete workouts and develop. As a USA Rugby member team, they will also receive skills & drills training content used by the National Team that will help the top athletes in their program develop in line with the High Performance Player Pathway.
For more information on a BridgeAthletic Rugby team package, contact us at Bridge@BridgeAthletic.com or sign up for an individual training package on our website.
Some photos of the contest: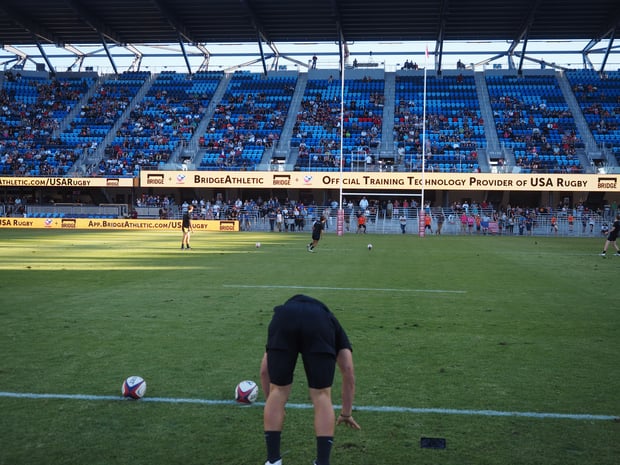 The kickers lining up for their first conversion attempt and an athlete from the Peninsula Green team doing burpees in the foreground.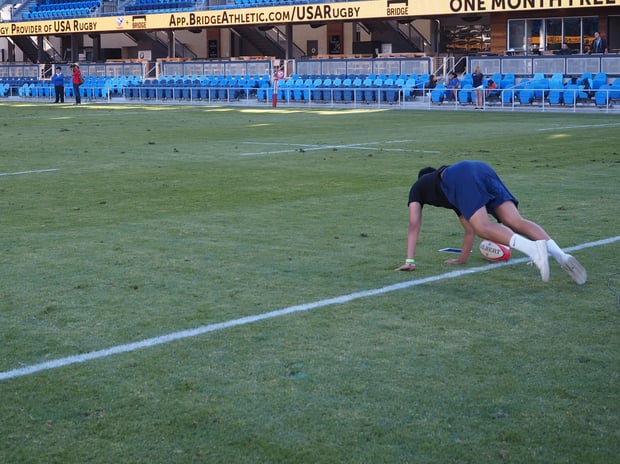 One of the Silicon Valley RFC athletes on the final exercise – Rugby Ball Poach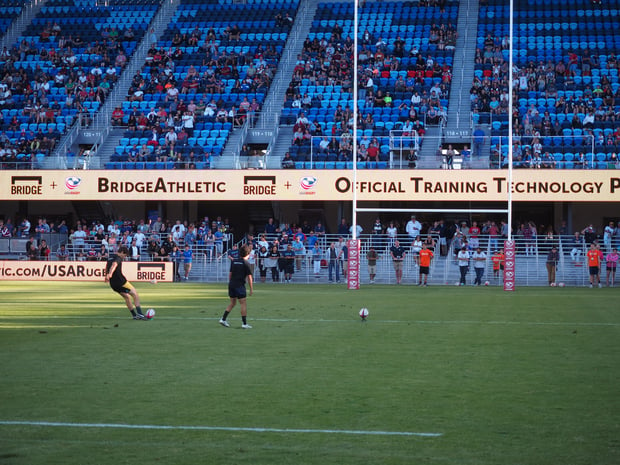 In a very close finish, the Danville Oaks RFC team (left) successfully made their final kick just before the Peninsula Green RFC team (center) completed theirs, giving the win to Danville Oaks RFC.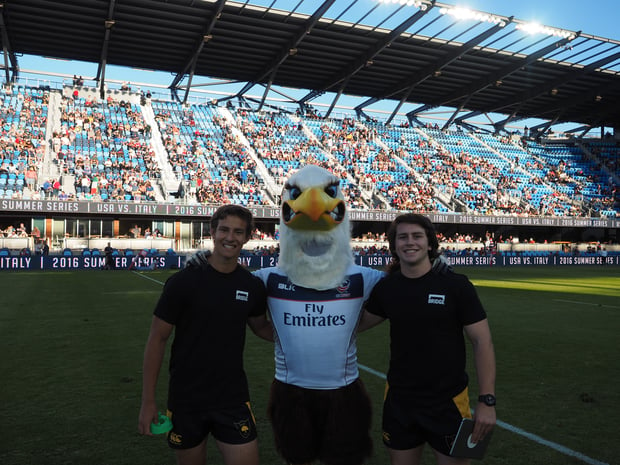 The winning team, Danville Oaks RFC athletes, Justin Lego (left) and Kevin Saunders (right), poses with Eagles mascot, Rookie after winning the competition.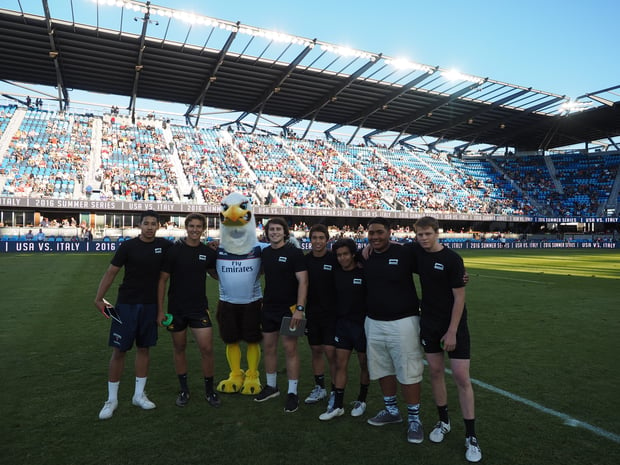 All the athletes in the contest pose with Rookie under the bright lights before the 2nd half got under way. Congrats to all the competitors!
Topics: Performance Trends, Competition