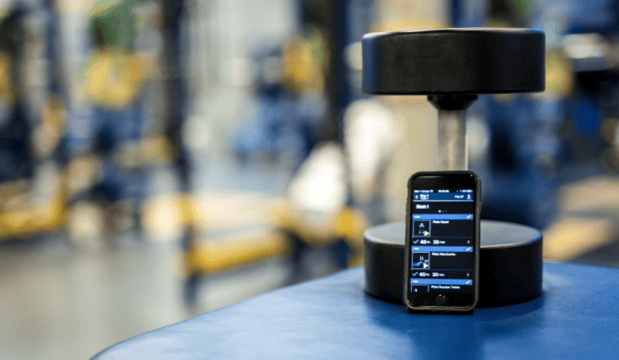 Optimize athlete engagement and communication of your strength and conditioning plan with the BridgeAthletic strength training software. Maintaining a steady stream of athlete engagement can be challenging even at the highest levels. The school year delivers never-ending schedule conflicts and stressors to young athletes, while the off season and distraction of the summer months can cause an equally frustrating lack of enthusiasm. Similarly, communicating the purpose for your plan and the importance of compliance and engagement can be incredibly difficult given these complications and disruptions. With BridgeAthletic's strength training software and app to seamlessly log, track, and communicate their progress directly from their mobile devices, athletes are able to engage with their training on their schedule wherever they are, improving compliance and excitement.
Improving Engagement:
BridgeAthletic enables athletes to log their own data which seamlessly syncs with the cloud and coaching side of the platform. As athletes train, they can check off each set of exercises as they complete them, allowing the athlete to adjust the number of reps or weight to match actual results.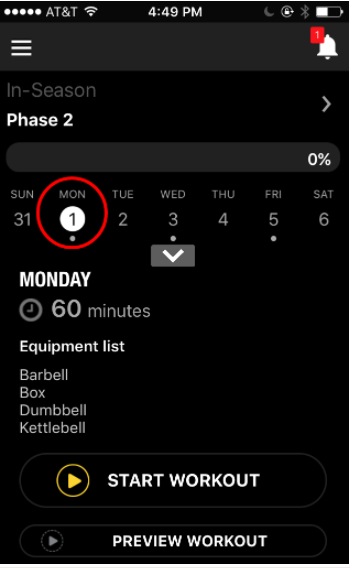 This can prove helpful in a variety of situations. While this tool is incredibly beneficial for remote training, it can also prove effective while your athletes are in the weight room with you. Instead of having to record their notes on paper to then hand to you to input manually into spreadsheets, now they can input their results while they proceed through the workout. Alternatively, coaches who prefer not to use devices in the weight room can print their workouts and athletes can record their results after their session, encouraging accountability and responsibility. These factors have proven to be tremendously effective toward improving engagement.
The Exercise History feature allows your athletes to see their progress across each exercise. Where once an athlete may not have access to past exercise history or would have to ask you as the coach to show it to them, now they can easily view it before, during and after their workouts. Simply tap on the exercise while training to view all past sets and parameters for that particular exercise.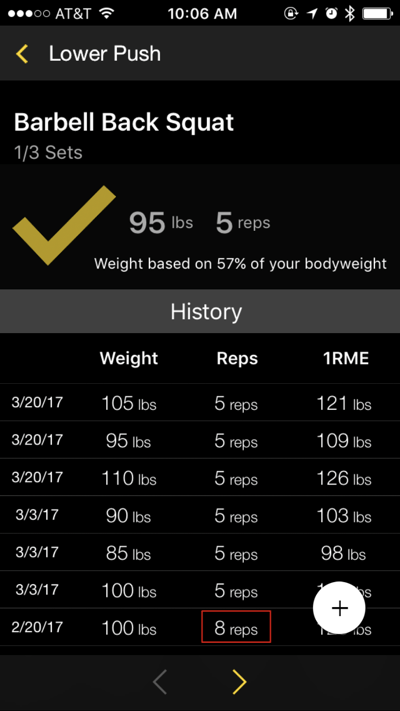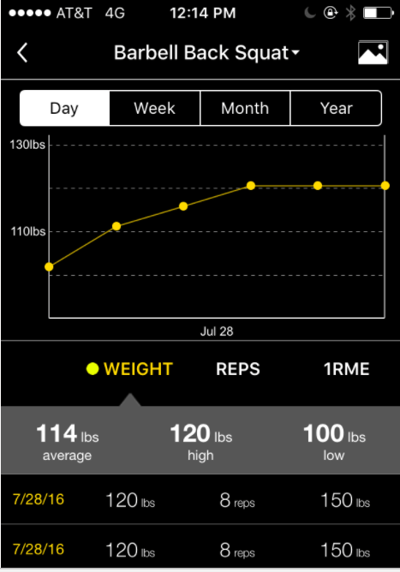 This easy access to past history encourages your athletes to bring their best to each training day. This tool is also used to help educate athletes about the importance of a periodized plan, focusing on improving their performance across a variety of different movements.
Alongside exercise history, BridgeAthletic helps you as their coach encourage smart, healthy behaviors outside of the weight room. The Performance Log is a simple and effective way to evaluate your athlete's overall health as it affects performance throughout the season. This daily questionnaire asks athletes to answer subjective questions on muscle soreness, stress levels, sleep quantity and quality, and nutrition.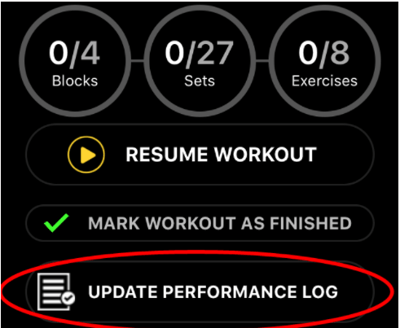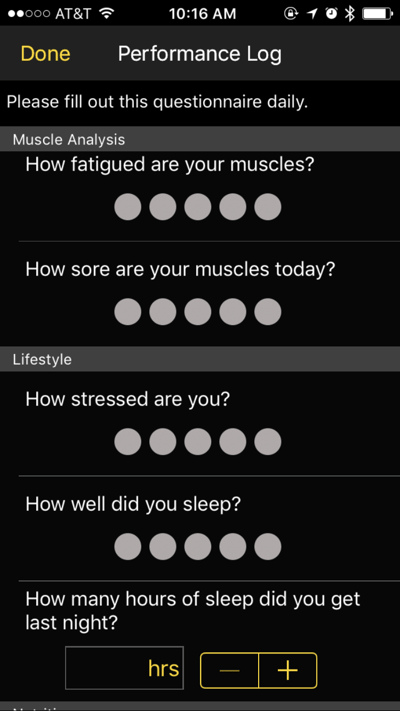 These tools are incredibly impactful towards overall athlete engagement and the ultimate success of your plan. Though, as coaches ourselves, we recognize communicating that plan is equally as essential.
Optimizing Communication
BridgeAthletic offers a variety of tools to allow you to better communicate your plan with each athlete.
Our library of over 1400 exercises comes equipped with informational videos and step-by-step photos complete with movement descriptions which will automatically upload to your athlete's app. Similarly, if you prefer to use your own exercise library, you can upload your own corresponding videos. Your athletes can tap on each exercise to view the exercise information, including any note you've added about this particular exercise, and play the video of the exercise to ensure they perform each perfectly.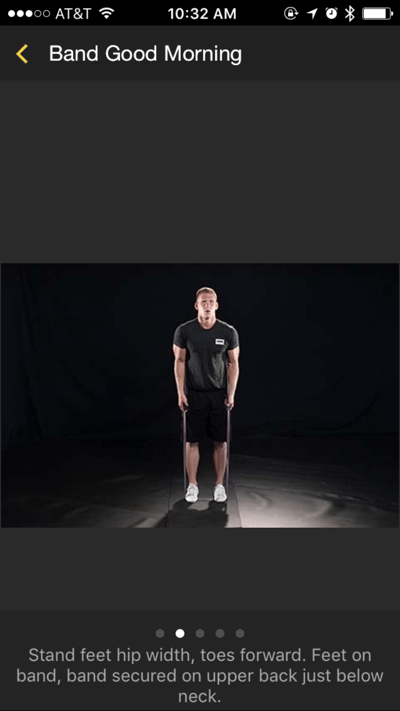 Along with this educational content, BridgeAthletic also allows you and your athletes to communication directly through the app. Athletes can send messages regarding their overall performance or questions about specific exercises while coaches can provide necessary updates to team schedules or individual feedback. Notifications will alert users when they have a new message, allowing for real-time feedback, even when athletes and coaches aren't together for the training session.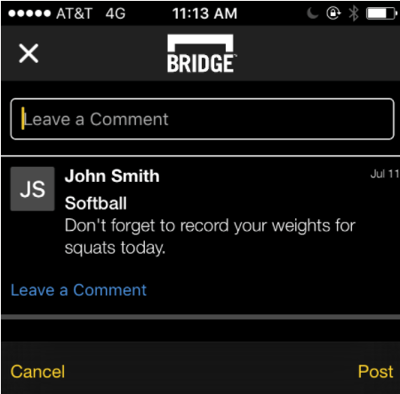 Similarly, your athletes can leave you information about one particular exercise. Accompanying each exercise is a communication button allowing them to upload a comment, image or video pertaining to this exercise. Many of our remote athletes use this to ask questions regarding their form or indicate if they fail or exceed the prescribed intensity or volume.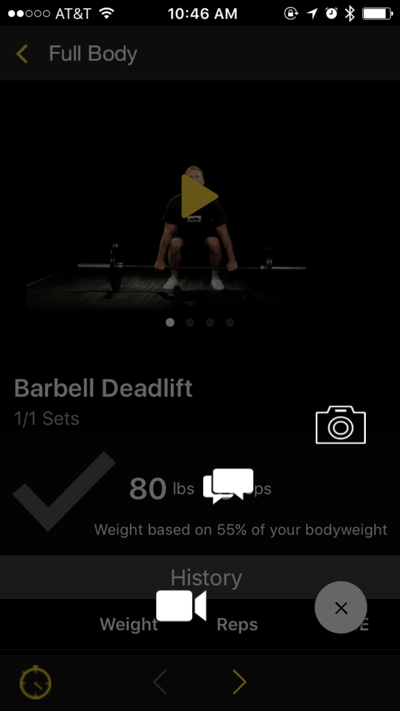 These easy-to-use tools within the BridgeAthletic strength training software allow you and your athletes to seamlessly document and communicate progress throughout your program. Monitor, analyze, and communicate your athletes' progress like never before with these features designed to optimize your strength programming wherever you and your athletes train. To read more about BridgeAthletic's strength training software check out this article on program editing.
Topics: Performance Trends, Sports Technology