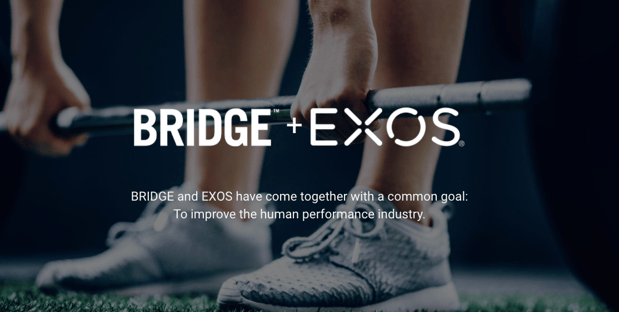 Bridge and EXOS have teamed up to revolutionize the process of building, delivering, and tracking athletes and clients.
Here's a full breakdown of some of the most impactful experiences you'll discover in the new Bridge+EXOS platform:
Revamping the Video Library: EXOS Movement Library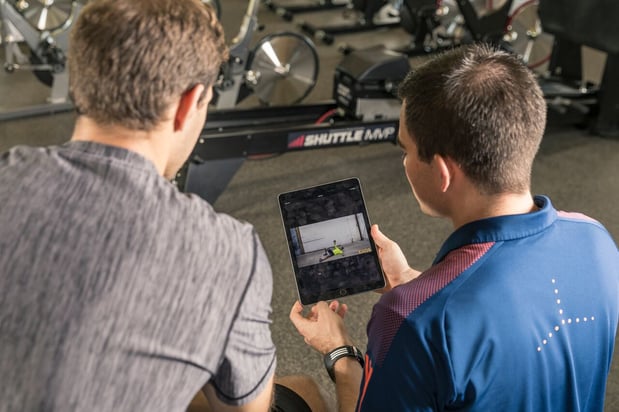 The Bridge+EXOS partnership will grant Bridge coaches access to the newly uploaded EXOS movement library of over 2400 EXOS tagged exercises. The new EXOS library hosts videos of each movement. Not only will this help you more quickly utilize a host of valuable exercises within your programming, it will also better prepare your athletes for new movements you introduce at any stage of their training. Here's what EXOS Coach Nic Hill has to say about the newly uploaded EXOS library:
"In a group setting or when working with a team, I can track the overall training plan for each individual, while also using the movement videos to help serve as visual reminders to the group throughout the workout, allowing me to focus on coaching the session vs continually demoing each movement.
When my clients and athletes are remote, I can stay in touch with them, monitor their attendance, results and even comment on their form. For them, the experience of receiving their plan through Bridge is a clean and intuitive upgrade to spreadsheets."
EXOS Template Programs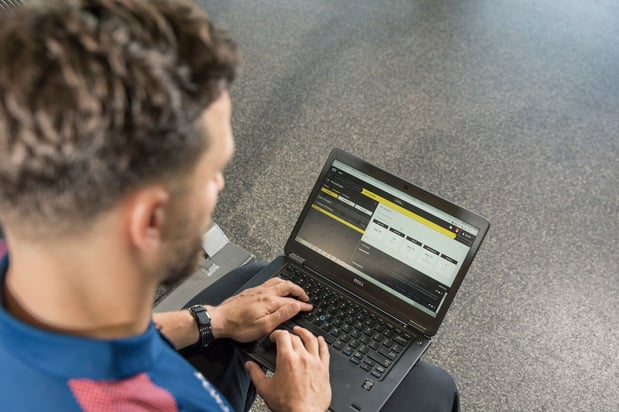 Bridge+EXOS users will now have access to pre-loaded EXOS programs. You'll be able to choose from a variety of different sports such as: Soccer, Football, Basketball, Baseball, Softball, Volleyball, and more. Along with providing sport-specific programming, we'll also share programs based on seasonal training and training experience of your athletes/clients. Creating sport-specific training based on individual experience levels can pose a significant challenge, especially if you're a performance coach or trainer with a high volume of multi-disciplined athletes and general clients. But with the EXOS pre-loaded programs on Bridge, you'll have a variety of different training materials to pick and choose from, not only saving you time but also keeping your athletes engaged with highly dynamic, varied movements day by day.
How to Use the Template Programs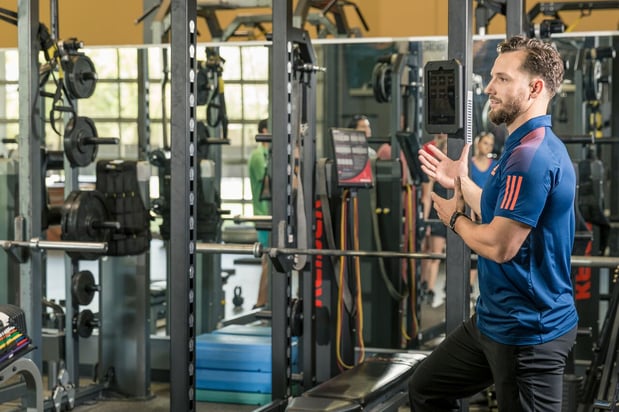 The Bridge platform makes it simple for coaches to leverage these template programs for a variety of different sports and training levels to ensure you're able to deliver valuable, effective training to both your prospective Division I athlete and your middle-aged general enthusiast.
Bridge practitioners can not only use these templated programs as guides, but they can also choose to copy the programs for continuous use, making edits for their individual clients all along the way.
The ability to copy (or clone) a program has allowed users to create and maintain a variety of different programs across many seasons to copy and assign to groups and individuals of their choosing. Just like your programs, EXOS programs will live in our training library for easy access to any of the pre-loaded material.
Template programs are also great to use for reference when creating your own programs. Now coaches can navigate to their EXOS programs, review the content they prefer to use and directly copy any day, block or complete phase to use within their own programs. Better yet, the EXOS programs have been optimized for the Bridge platform, meaning coaches can also use these templates as guides for building their own periodized progression schemes to ensure every athlete has individualized, updated programming.
Topics: Performance Trends, Sports Technology, Coaching Tips