July 31, 2017 By BridgeAthletic
#BridgeBuilt Series: Notre Dame High School
Every day we hear championship stories about how BridgeAthletic's strength training software is helping coaches and athletes achieve their goals and overcome obstacles. By making coaches more efficient, the department more connected, and athletes' development more accessible, the BridgeAthletic strength training software takes athletic programs to the next level. These stories motivate us to build better athletes across sports and around the world. Featured in this #BridgeBuilt Series is Notre Dame High School's Nick Garcia, Head Strength and Conditioning Coach, who talks about the success his team of performance coaches and athletes has using BridgeAthletic's platform.
BridgeAthletic and Notre Dame High School
"My passion for strength and conditioning goes back a long time."
In high school, Coach Garcia was a champion shot putter and after his athletic success, he decided to pursue a coaching career. When he first started working at Notre Dame High School, Garcia focused on expanding the program to incorporate every team, rather than solely football. Overtime, Coach Garcia has enhanced Notre Dame's strength and conditioning program by prioritizing injury prevention, full body training, and individually customized workouts based on sport-specific needs.
"Our main goal is to get fit then get specific. Number one key goal for me is injury prevention: we never talk about injuries because we do not want them thinking about injuries."
Coach Garcia explains, "We are training every muscle from our toes to our fingers." As a strength and conditioning coach for high school athletes, he faces numerous common challenges, such as getting athletes to workouts on time, keeping his athletes engaged, and working with a wide range of athletic skills. Before using BridgeAthletic, Garcia would design workouts on a whiteboard and would have to upload the results for each athlete from paper to excel in order to track their data. Garcia claims that those were the "dark ages" and his whiteboard system was challenging while working with 80 athletes at one time and 400 athletes in total. BridgeAthletic has streamlined Garcia's training program and he says, "Instead of worrying about writing workouts all the time, it allows you to coach. That's been a huge game changer."
"If you walk in and watch our guys train, it's a well-oiled machine. They know what to do, how to do it, when to do it, and there isn't a whole lot of messing around that goes on and I'm really proud of that aspect of it."
With BridgeAthletic, Coach Garcia has transformed strength and conditioning at Notre Dame High School and the software allows strength coaches to efficiently design, deliver, and track workouts. Garcia claims, "Being able to clone the weeks and clone the days is the best part." Because Garcia is more efficient with his programming, he can spend more time on the floor to coach his athletes. Additionally, Garcia can easily track his athletes' data and progress: "As soon as they max, it's in the system. Boom, right there. It's done." To learn more about designing workouts check out this article.
"We have to find a way to get an edge. If you do this right, you can get an edge on other teams"
When Coach Garcia is not working on-site with his athletes he is confident the BridgeAthletic program and exercise videos will hold his athletes accountable and keep them working hard. Coach Garcia also touches upon additional features, such as program reminders, attendance updates, and instant messaging to communicate with athletes that have been a "huge game changer." Garcia is passionate about coaching and says, "I try to stay on top of all of the new things in the world in strength and conditioning in the world. If you don't you kind of fall behind."
Recap
Whether it's effectively designing individualized programs or getting to spend more time on the floor to build better athletes, Coach Garcia and his athletes are taking advantage of strength training software. With tracked results year-round, Notre Dame High School athletes are training smarter and performing better come game time. To learn more about BridgeAthletic's strength training software check out this article on software will revolutionize your program.
About the Author
BridgeAthletic

At Bridge, we are all athletes and coaches first. As athletes, our team has experienced everything from riding the pine on JV, to winning NCAA championships, to competing in the Olympic Games. As coaches, we have helped countless athletes reach their full potential, winning everything from age group section championships to Olympic Gold Medals.
Related Posts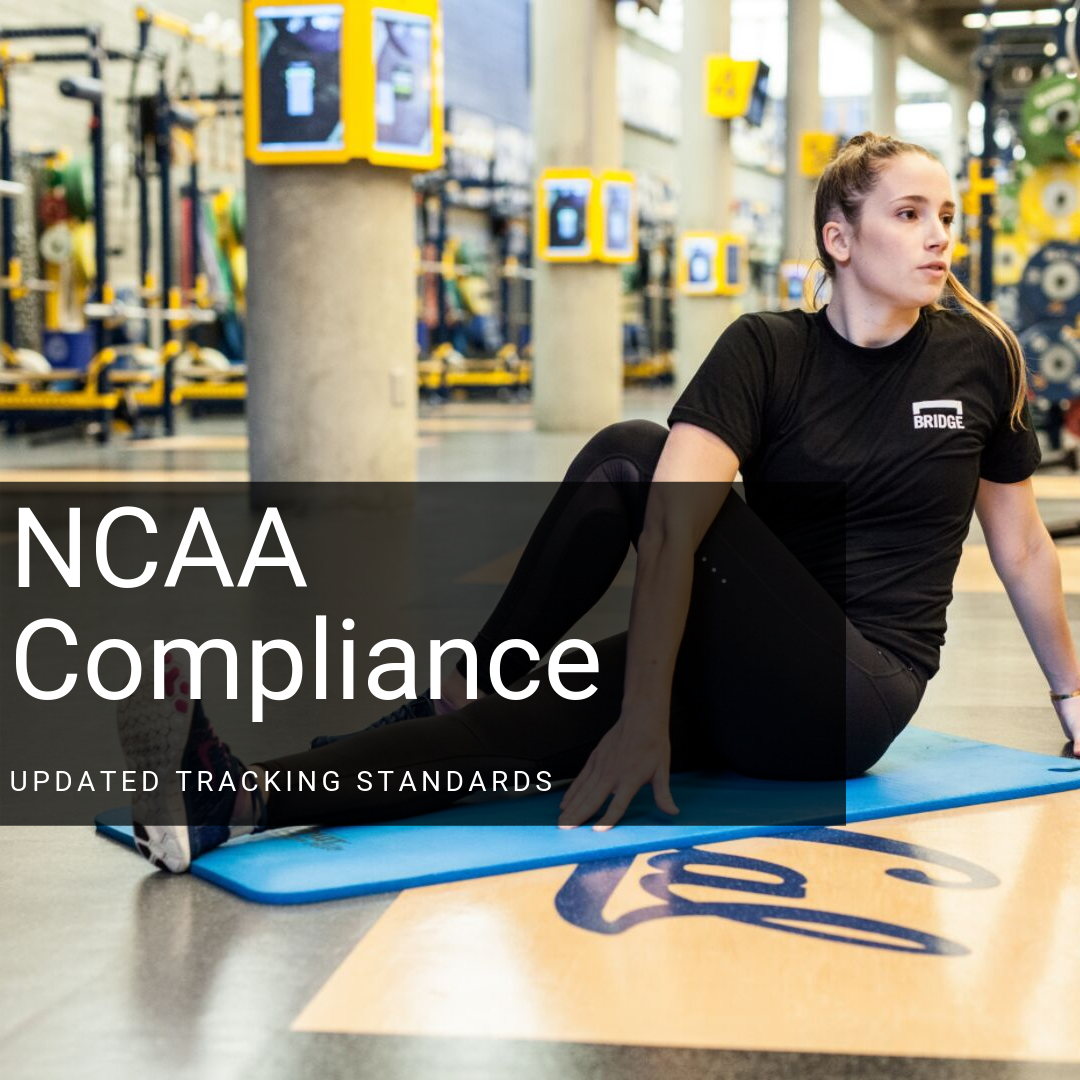 The NCAA guidelines are changing the way you communicate and track athletes. Want to ensure you're...