August 03, 2017 By BridgeAthletic
#BridgeBuilt Series: Par4Success Golf Fitness
Every day we hear championship stories about how BridgeAthletic's strength training software is helping coaches and athletes achieve their goals and overcome obstacles. These stories motivate us to build better athletes across all sports. Featured in this #BridgeBuilt Series is Chris Finn, owner of Par4Success, Physical Therapist, Strength and Conditioning Specialist, and TPI certified golf-medical professional, who breaks down how he's using BridgeAthletic to help train golf athletes at every level, both in person and around the world.
BridgeAthletic and Par4Success
"BridgeAthletic allows us to do what we call 'putting golf fitness in the palm of your hand.'"
Chris Finn is a sports medicine and golf fanatic. "Training golfers and helping them reach their performance goals has been an awesome way for me to marry my love for performance, rehab and helping people feel their best, specifically with golfers." From junior golfers to elite collegiate players to weekend golfers, Coach Finn strives to enhance athlete performance while preventing pain or injury. His strength and conditioning programs focus on developing range of motion, flexibility, stability, mobility, and power to help players get from point A to point B while on the course. With BridgeAthletic, Coach Finn has transformed Par4Success's strength and conditioning, and he says, "The technology that it puts in the palm of your hand is pretty amazing and powerful."
Efficiency in Training
"The beauty of the system is that it is moldable. As we continue to use it, it is only going to keep getting more efficient for us."
Before using BridgeAthletic, Coach Finn would design workouts by finding exercises online and printing them out on a piece of paper to distribute to clients. Finn recognized this approach was not efficient and wanted to find a system, "that would be able to mold, move, and support what we needed as a business." While other platforms were very static, Coach Finn was attracted to BridgeAthetic's intuitive system that he describes as "moldable clay" that could be altered to cater to his business. BridgeAthletic has transformed how Par4Success is training their golfers, and Coach Finn adds, "It is easy to see that BridgeAthletic is matching with what our mission is, why we come to work, and why we work with our athletes."
Customization Breeds Value
"It further expands our ability to customize every little detail for every one of our clients."
Coach Finn and other coaches at Par4Success recognize how BridgeAthletic has helped make their jobs easier and more effective. The software allows coaches at Par4Success to efficiently design, deliver, and track golf-specific workouts to athletes in their gym and across the world. In particular, BridgeAthletic allows coaches to personalize training for golfers at all ages and experience. In addition, the ability to track athlete progression gives coaches and players information that was not possible before. This ability has increased the value of Par4Success and has helped them attract new clients. As athletic performance and companies are advancing, Coach Finn says, "Adding this value in a value based business makes sense. I think that in five years, people that are not doing so are going to be left behind."
Growing the Business - Remote Access
"Athletes across the world are communicating with me within minutes when they are in the gym. This was never possible before."
BridgeAthletic gives coaches at Par4Success the ability to connect, communicate, and access data immediately regardless of the location of the athlete. Par4Success trains remote athletes and Coach Finn says, "The mobile app we're using provides remote athletes with customized programming that puts golf fitness in the palm of their hand." In addition, Par4Success can expand their client-base by training older golfers that never meet in person or other athletes while traveling. Coach Finn explains, "A lot of our juniors can't frequently come in during the summer because they are busy traveling and playing. Now we can still offer them programming on the road. Ultimately, using BridgeAthletic's technology has significantly improved how we deliver our services and has increased our accessibility as trainers."
Recap
Whether it's effectively designing individualized programs or communicating with athletes across the world, Coach Finn and his golfers are taking advantage of strength training software to improve their game. With tracked results year-round, Par4Success golfers are training smarter and performing better come tee time. To learn more about BridgeAthletic's strength training software, check out this article on how software will revolutionize your training program.
About the Author
BridgeAthletic

At Bridge, we are all athletes and coaches first. As athletes, our team has experienced everything from riding the pine on JV, to winning NCAA championships, to competing in the Olympic Games. As coaches, we have helped countless athletes reach their full potential, winning everything from age group section championships to Olympic Gold Medals.
Related Posts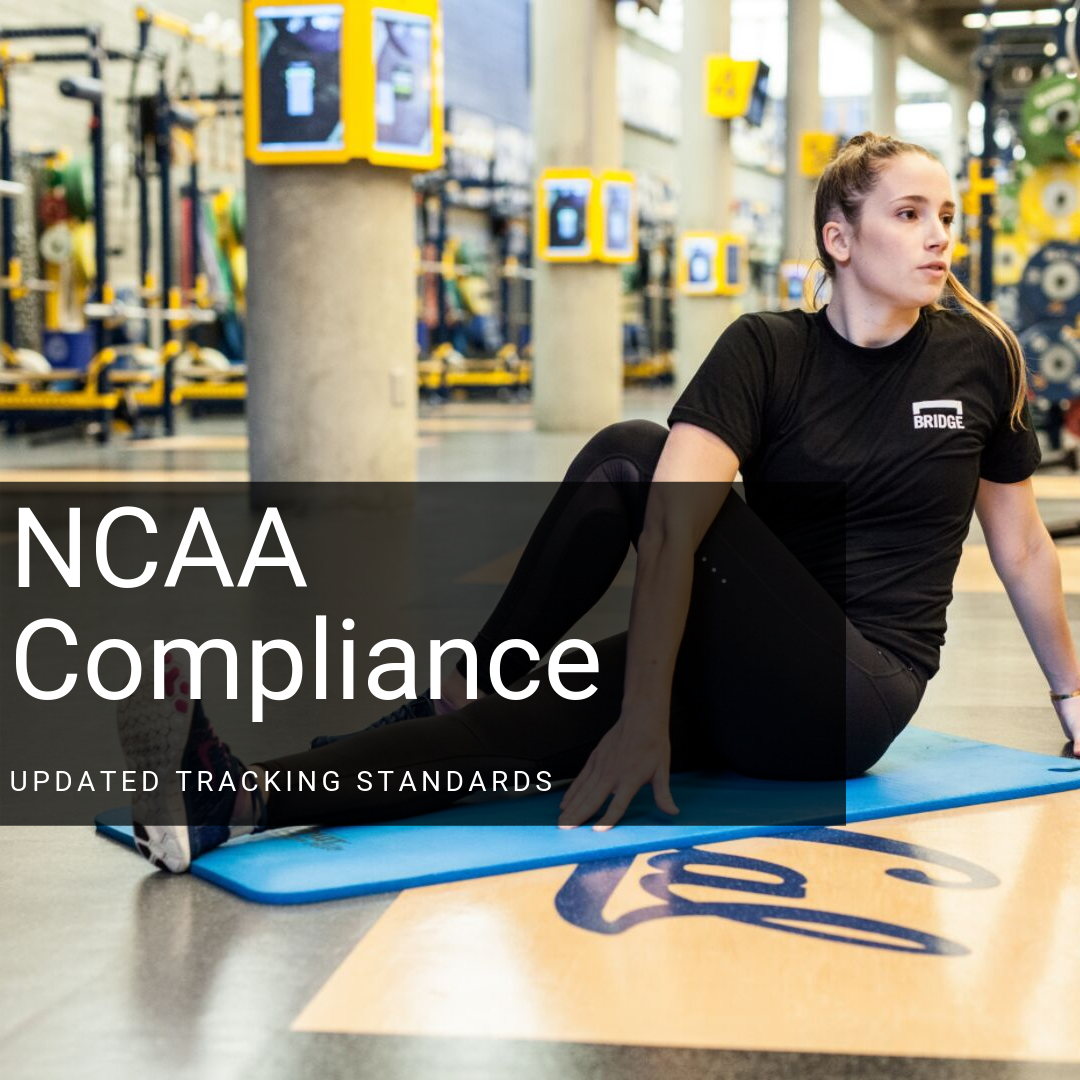 The NCAA guidelines are changing the way you communicate and track athletes. Want to ensure you're...