July 10, 2017 By BridgeAthletic
#BridgeBuilt Series: The University of Arizona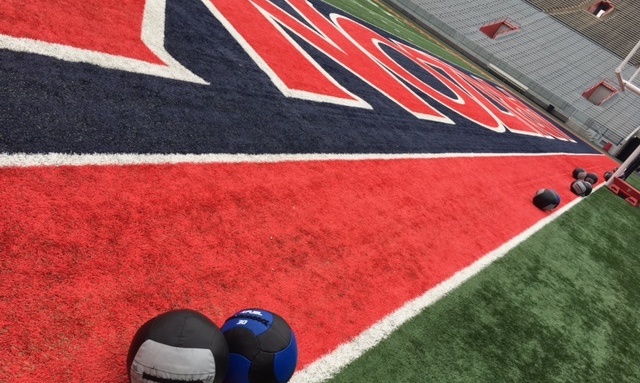 Every day we hear championship stories about how BridgeAthletic's strength training software is helping coaches and athletes achieve their goals and overcome obstacles. By making coaches more efficient, the department more connected, and athletes' development more accessible, the BridgeAthletic strength training software takes athletic programs to the next level. These stories motivate us to build better athletes in all sports around the world. Featured in this #BridgeBuilt Series is James Krumpos, the University of Arizona's Assistant Athletic Director for Performance Enhancement, who talks about how his team of performance coaches use BridgeAthletic's platform to enhance their program.
BridgeAthletic and the University of Arizona
"Nothing has been as helpful in organizing and saving time in our daily lives as BridgeAthletic."
The University of Arizona's strength and conditioning staff focuses on building stronger players, while also building better performing athletes. Instead of the outdated 'lift more, get stronger' training approach, the Wildcat performance team has adopted their strength training to focus on sport-specific movements to keep their athletes healthy and flexible, while improving performance on the field, court, pool, track, or diamond. By implementing BridgeAthletic's technology, Coach Krumpos and the other Wildcat coaches use this forward-thinking approach to increase their efficiency, gain insights into their programs, and visualize their athletes' development as individuals and as a team. Krumpos says, "We realized BridgeAthletic is great for recruiting as well." When it comes to the Wildcat weight room, recruits might as well be walking into a technology center. Gadgets and trackers are shown off in the office, conference room, and weight room, and Coach Krumpos will walk recruits through a digital workout and show off the intuitive training platform. Krumpos continued explaining that the high school recruits are immediately sold on the remote training aspect and tracking capabilities, and, "As soon as an athlete signs, they get an app on their phone for training so we can start tracking their progress until they get to campus."
Building Better Performing Athletes
"I don't want to be a strength coach. I want to be a performance enhancing coach."
Throughout his tenure at the University of Arizona, Coach Krumpos has been steadily transitioning his staff from strength coaches to performance coaches. His goal is simple: "I don't want to be a strength coach. I want to be a performance enhancing coach." The Wildcats' holistic approach towards building better performing athletes continues to evolve as new knowledge is brought to their performance team. With the adoption of movement-based strength training, the program focus has transitioned to improving mobility, stability, and power, which has translated to better performance on the field.
Technology in the Weight Room
"It was a nightmare on Excel and you really had to be an Excel specialist in addition to a strength coach."
BridgeAthletic's technology was first introduced to Coach Krumpos by a colleague on the Wildcat performance staff. Although Krumpos was initially skeptical of the strength software, he understood that summer training was quickly approaching and saw "the benefit that BridgeAthletic could bring through its remote training capabilities." The University of Arizona is highly experienced when it comes to using technology in the weight room, and Coach Krumpos recognizes that using additional technology, like GPS and heart rate monitoring, is useful only if the gathered data can be comprehended. By delivering training through the BridgeAthletic app, Krumpos and his performance staff are more efficient in tracking their athletes' progress and can use the collected data to further enhance athletic performances. Overall, the execution and implementation of BridgeAthletic's software was seamless and has contributed to the success of the entire Wildcat athletic department. Krumpos explained that, "Before using BridgeAthletic, we were testing exercises on individual and team sheets. I'd have to have 8 pieces of paper on my desk as I uploaded each athlete's results manually, which was not only mind-numbing, but also time-consuming." Coach Krumpos continued saying, "When using BridgeAthletic's technology, we put in the information on iPads during the tests in real time and I get the charts as soon as I am back to my office. That was huge for us."
Efficiency Gains
"BridgeAthletic has streamlined my daily programming and testing, and provides me more time to work with my athletes on the floor."
After the University of Arizona's initial roll out, the performance staff immediately noticed their time was spent more on their athletes and less time formatting, cutting, and pasting individual workout cards. Krumpos said, "We'd have an Excel profile sheet for every athlete and have to make a new sheet each test week. Then, when I wanted to visualize the results, it still didn't give me graphs." BridgeAthletic's platform empowers the Wildcat performance coaches to efficiently design training for hundreds of athletes, instantly deliver their programs, and communicate and track their athletes' progress overtime. According to Coach Krumpos, "When I saw how easy it was to program, I immediately knew how useful BridgeAthletic could be." He continued saying that BridgeAthletic has "streamlined our department's daily programming and testing, and provides me with more time to work with my athletes on the floor." Additionally, displaying their athletes' exercises on tablets in the weight room has brought them a more efficient training experience because "athletes can focus more on their movements, and coaches can spend their time teaching instead of manually uploading results."
Recap
Whether it's effectively designing individualized programs or spending more time on the floor building better athletes, Coach Krumpos and the Wildcat performance team are taking advantage of strength training software. With tracked results year-round, the University of Arizona athletes are training smarting and performing better come game time. To learn more about how strength and conditioning software will revolutionize training programs, check out this article.
About the Author
BridgeAthletic

At Bridge, we are all athletes and coaches first. As athletes, our team has experienced everything from riding the pine on JV, to winning NCAA championships, to competing in the Olympic Games. As coaches, we have helped countless athletes reach their full potential, winning everything from age group section championships to Olympic Gold Medals.
Related Posts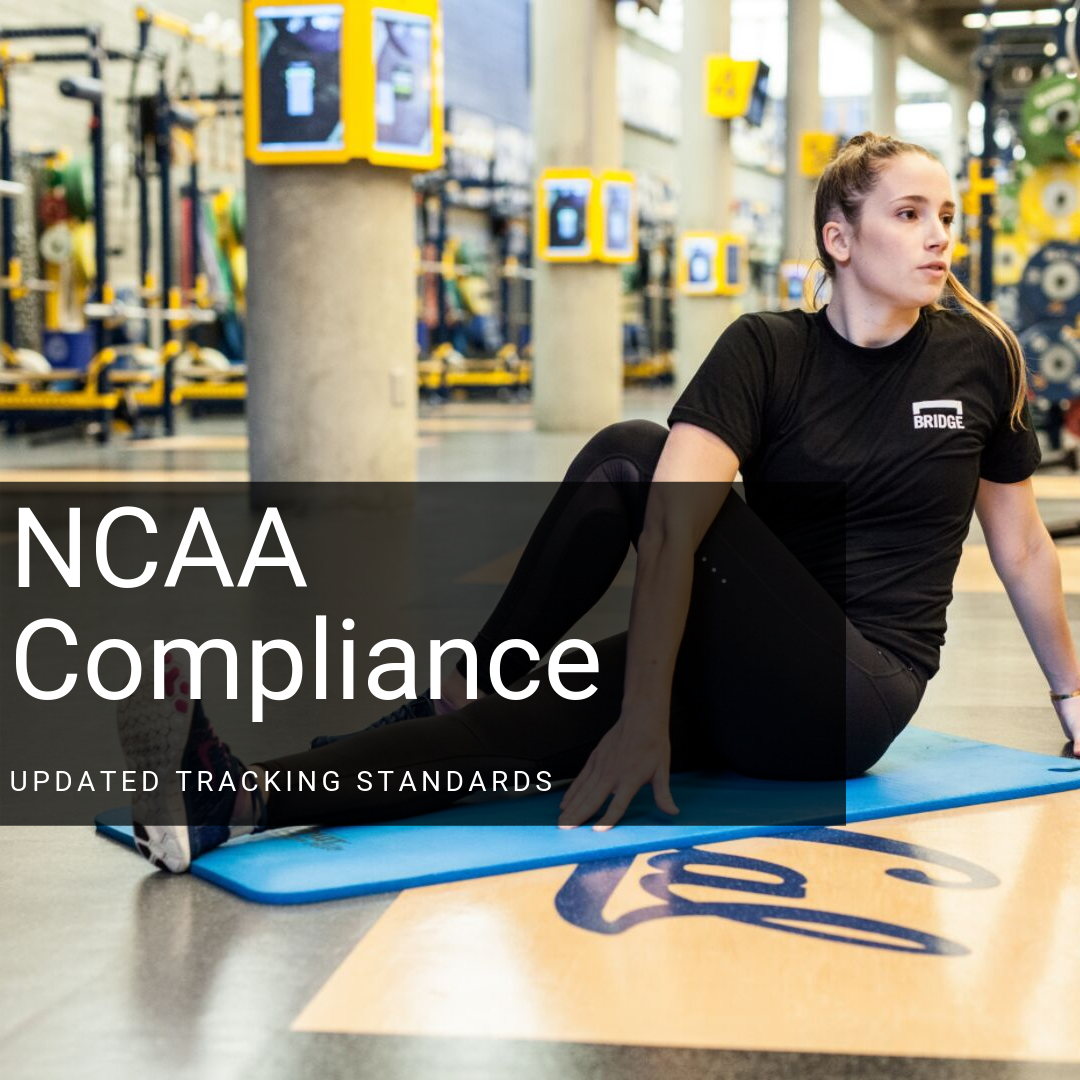 The NCAA guidelines are changing the way you communicate and track athletes. Want to ensure you're...