In our latest episode of Powering Performance, we are joined by Molly Binetti, Head Strength and Conditioning Coach for the University of South Carolina Women's Basketball. Tune in to hear about creating an athlete-centric environment, establishing athlete accountability, and some advice for other female strength coaches.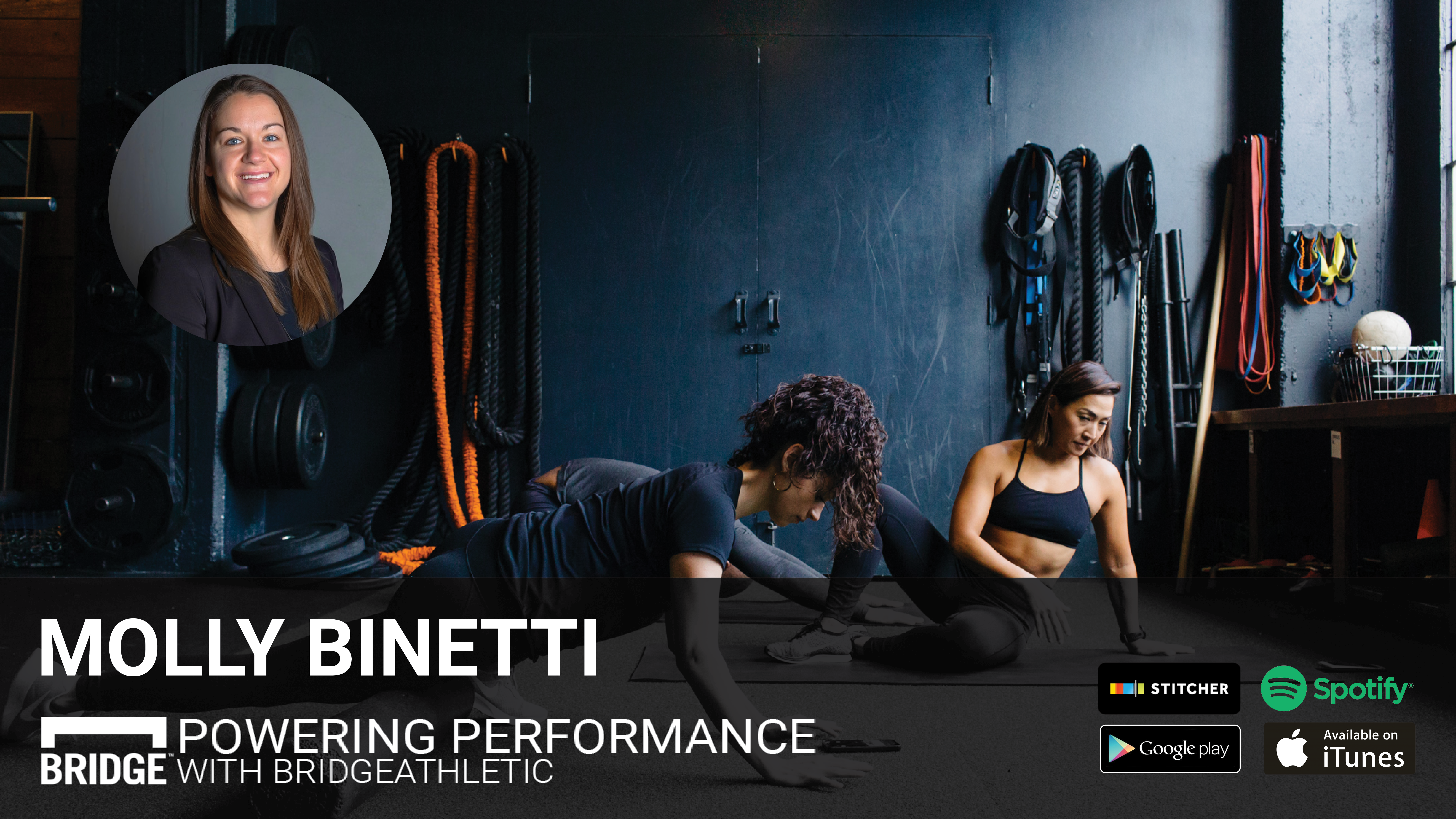 Ways to listen:
Check out these spoilers…
♦1:00- 3:30 Binetti shares her background in how she got involved in Strength and Conditioning, starting as a student with curiosity to an intern to where she is now.
"I love people more than anything, so I really wanted to be in a profession where I was helping people."
♦5:45 - 8:10 Binetti explains how she relates to her athletes. She believes the connected needs to be on a deeper and individual level, there isn't a blanket way to connect with someone.
"Everything that I do, I try to speak in a language that makes sense and relates to them and what they're going through."
♦8:10 - 10:15 Binetti provides some tips on how to create a genuine coach- athletes relationship and how through this relationship a coach can better understand how to motivate and keep athletes accountable.
"If they tell us where they want to go and what they want to achieve, then everything that we do becomes about alignment to that end point."
♦10:30 - 13:21 Binetti's strongly believes in athlete partnership and she incorporates this into her training philosophy as a way to help her athletes grow.
"One of the most valuable things we can give to our athletes is the ability to think for themselves; to be able to learn, to be able to process and to be able to come up with solutions."
♦13:30 - 15:50 Binetti speaks to some of her processes in the weight room and how she tailors training based on athlete experience. She believes it's important to involve the athlete in the process so she can continue to teach them along the way.
♦16:00 - 18:50 Binetti shares how she made adjustments to her training and communication in light of COVID-19. Since she already was involving her athletes in the training process she feels they are more accountable for their own development as they are training remotely.
♦19:50 - 33:00 Binetti speaks to her experience being a female coach and some of the labels her and fellow female coaches are fighting against. She believes it is important for her team to see women in the strength and conditioning field so they have examples of other females that are having success at it.
"Whatever opportunities and doors open don't be afraid to walk through them because you never know who that's going to lead you to or where thats going to lead."
Connect with Molly Binetti
Instagram: @mbinetti22
Twitter: coachbinetti
Thanks to Molly Binetti for joining us!
Topics: Sports Technology, Powering Performance, News