In our latest episode of Powering Performance, we are joined by Dr. Erik Korem, Senior Associate Athletic Director for Student-Athlete High Performance at William and Mary. Tune in to hear about how Korem is integrating data modeling in training programs, creating cross-department collaboration at William and Mary as well as some tips on how to better brand yourself.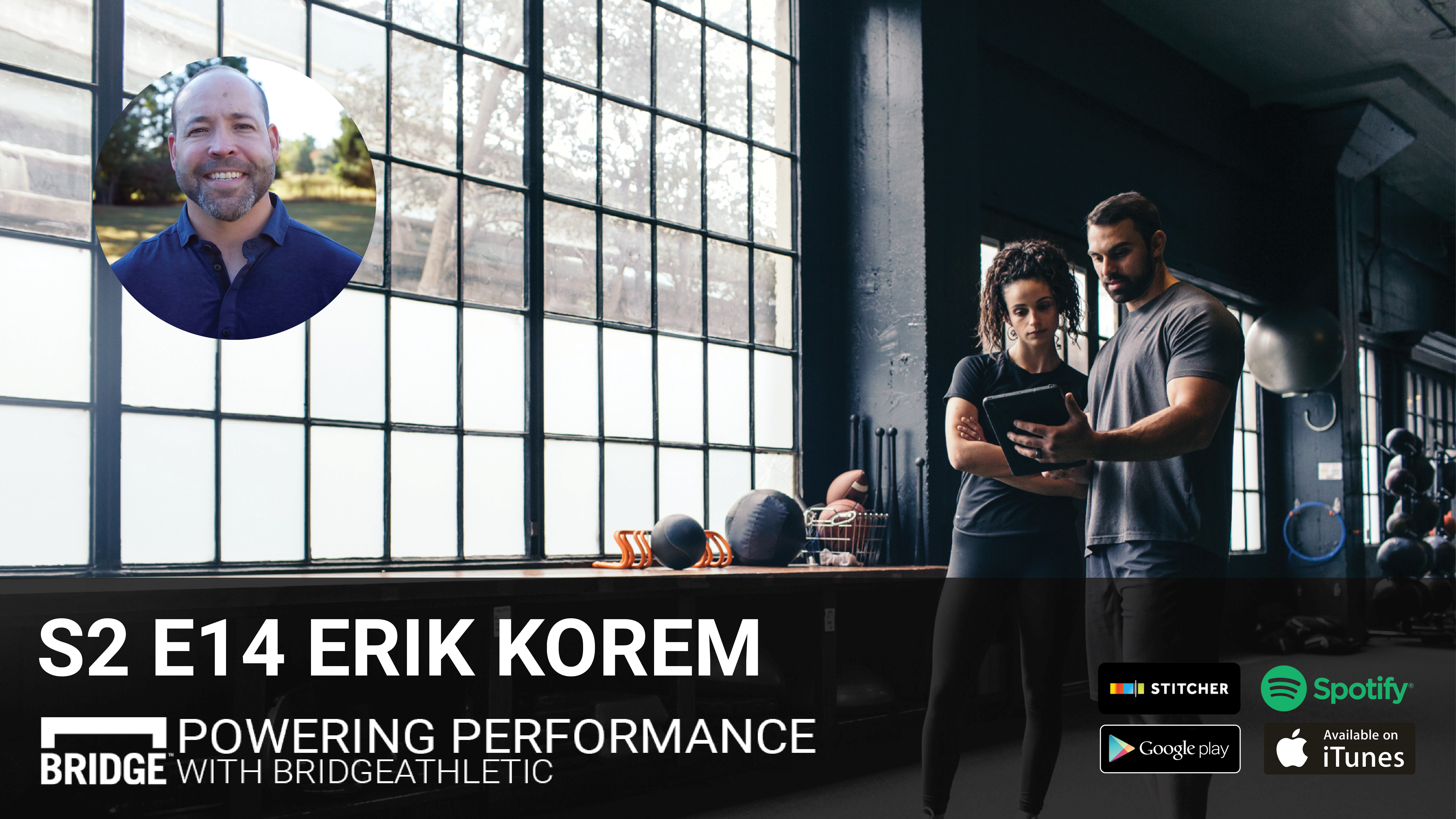 Ways to listen:
Check out these spoilers…
♦:23-7:37 Korem shares his background on how he got involved in Strength and Conditioning and how he introduced athlete tracking to American football at FSU.
"We literally introduced athlete tracking to American football. First team to ever use it, and it created shockwaves"
♦ 7:40 - 10:30 At William and Mary, within the staff they created "Pods". Pods includes the athletic trainer, the athletics performance coach, the sport coach and all the people that support them. This group meets on a weekly basis so they can speak to the different trends they are seeing with their athletes and the goal of what needs to get done.
"Everybody is looking at the same information and we're all anchored on the same outcome; it's a pod driven solution."
♦10: 45 - 15:40 By combining athlete data with computer science, William and Mary was able to put together a model demonstrating what aspects in a training program lead to winning for Lacrosse. Korem shares that this validates their high low model.
"When you have this wavelike approach, you can train harder with less injuries. This modeling that they ran actually showed that we need to have higher high days and lower low days. The potentiation days before games, needed to be a little lower and that affected the outcomes of the game."
♦15:50 - 19:50 Erik shares some suggestions on how other coaches and trainers can begin to have conversation around implementing data to drive their strength and conditioning programs. The first place to start is to have an expert in the room or else this will continue to just be an idea.
"When they talk you're going to listen, because they have expertise."
♦19:20 - 24:07 Korem speaks to how the athletic department at William and Mary is taking this time to continue to learn and refine their processes.
"This has given me time to slow down and figure out what I'm doing well and what I'm not doing well."
♦25:50 - 27:05 Right now many professionals in the space are taking the time to reflect on how they can improve moving forward. Korem expresses his opinion by saying,
"We need to be better thinkers and problem solvers. Your legacy does not need to be that you won three championships. Your legacy needs to be your relationships, your family, the things that you invest in other people. Now, maybe your legacy is that you made an impact on the lives of the people that you were with. I think that our relationship should become richer after this."
♦28:50 - 35:40 Four things that any professional needs, regardless of profession.
1. You need to a brand
2. You need to have expertise
3. You have to have a plan
4. You need to have a platform
♦36:30 - 40:00 Korem and his family opened a Brazalian Jujitsu company called BJJ Prep to provide injury prevention and performance resources to these athletes. Korem shares his experience with BJJ athletes and the difference he is seeing a business standpoint compared to working with athletes in the collegiate setting.
♦45:00 - end Rapid fire. Learn about who Korem's favorite athlete is, what book he is reading, what advice he would give to a his younger self and what he loves most about his job.
Connect with Erik Korem
Instagram: @Erikkorem and @BJJprep
Website: www. bjjprep.com
Thanks to Erik Korem for joining us!
Topics: Sports Technology, Powering Performance, News