October 18, 2018 By BridgeAthletic
Cultivating Relationships - Part II
As we discussed in Part I of this two part blog series, Ramsey Nijem has been able to drive his career with a passion for his work and a dedication to always learn more. As one of the youngest strength and conditioning coaches in the NBA, he has a refreshing perspective on communicating and learning from those he is surrounded by.
"It's your career, so own it. Don't be a passive bystander in the process. Engage in it and be a part of it."
The Age of Social Media
"If you can't beat them, join them, " would be Ramsey's mantra for social media & the methods of communication used to engage his players. As a young coach, he embraces the unique connection he's worked hard to foster amongst the team.
"Being young helps because I understand the things they like. I understand the music they listen to. I'm often the one that brings them the good music. I chat with my guys on Instagram and Twitter and so I'll play to social media."
Social media is a space where Ramsey can connect with his athlete about more than just basketball and training. Some coaches feel they need to put a barrier between them and their players, keep their communication in a more professional manner. Instead, Ramsey sees these interactions as outlets that allow him to better understand his players and cultivate trusting relationships. Ramsey explains, "I pride myself on just letting my guys know I'm in their corner at all times." He takes these relationships seriously and wants his players to know that, while life may be hectic with so much attention, he's there unconditionally, as a friend, a mentor and a coach. Ramsey advises combining the light, more impersonal conversations with real serious conversations. "I say the things that other people probably won't tell them and I think they respect and appreciate that. I check in about their families, and follow up." It's these small, but important connections that can make an immense difference in making a player feel valued.
"We have a player right now that's starting a non-profit and just learning those things are really cool. Everybody can play basketball in this league. But watching these guys evolve outside of basketball is always cool."
Always a Learning Process
Ramsey's passion for learning and curiosity drove him to where he is now, working as one of the youngest Head Strength Coaches in the NBA. His curiosity is contagious and extends to how he establishes athlete buy-in. Ramsey gives them a peak behind the curtain, encouraging them to be apart of the process and to understand why they are training so hard. He shows them the impact of their work everyday and explains the different metrics being measured. The players are taking on more responsibility for their own success and committing to the process.
"There are guys that don't buy in as much, and guys that buy in more, so I need to change my coaching style for those guys. I have to try to find how I am really going to get to this person. And then when you get to them, it's like, man, that was great to watch evolve."
Educating and being a part of the process is a two-way street for Ramsey and his players. Ramsey credits much of his success to those coaches and players who he has been able to learn from and now he is becoming that mentor for others.
"To me, mentors don't necessarily have to be people that are older than you or are more accomplished than you. I learn something new every day from someone. And if ultimately a mentor is just supposed to create learning opportunities for you, then I think you're going to find them anywhere."
So, if you take one thing away from Ramsey Nijem, let it be this; keep an open mind and walk into any situation with the expectation of learning from those you are interacting with, you never know what great new insight you will leave with.
About the Author
BridgeAthletic

At Bridge, we are all athletes and coaches first. As athletes, our team has experienced everything from riding the pine on JV, to winning NCAA championships, to competing in the Olympic Games. As coaches, we have helped countless athletes reach their full potential, winning everything from age group section championships to Olympic Gold Medals.
Related Posts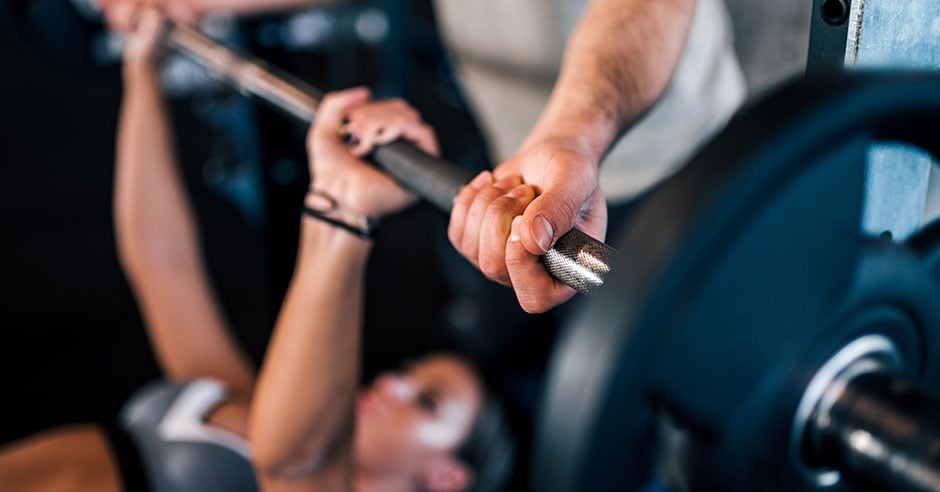 This post is part of our Coaches Corner series with Taylor Rimmer. Taylor is NSCA-CPT, StrongFirst...