Top EXOS specialist, Scott Piri, joined BridgeAthletic CEO, Michael Sharf, for an exclusive interview at the NSCA Trainer's Conference in Anaheim. The interview focused on Scott's recommendations for remote athlete tracking by utilizing Bridge's Performance Log and Post Workout form. Scott brings a variety of experience and expertise as a Performance Specialist having trained athletes in the NFL, NBA, MLB, MLS, Rugby, and many other organizations. Find Scott's full bio here.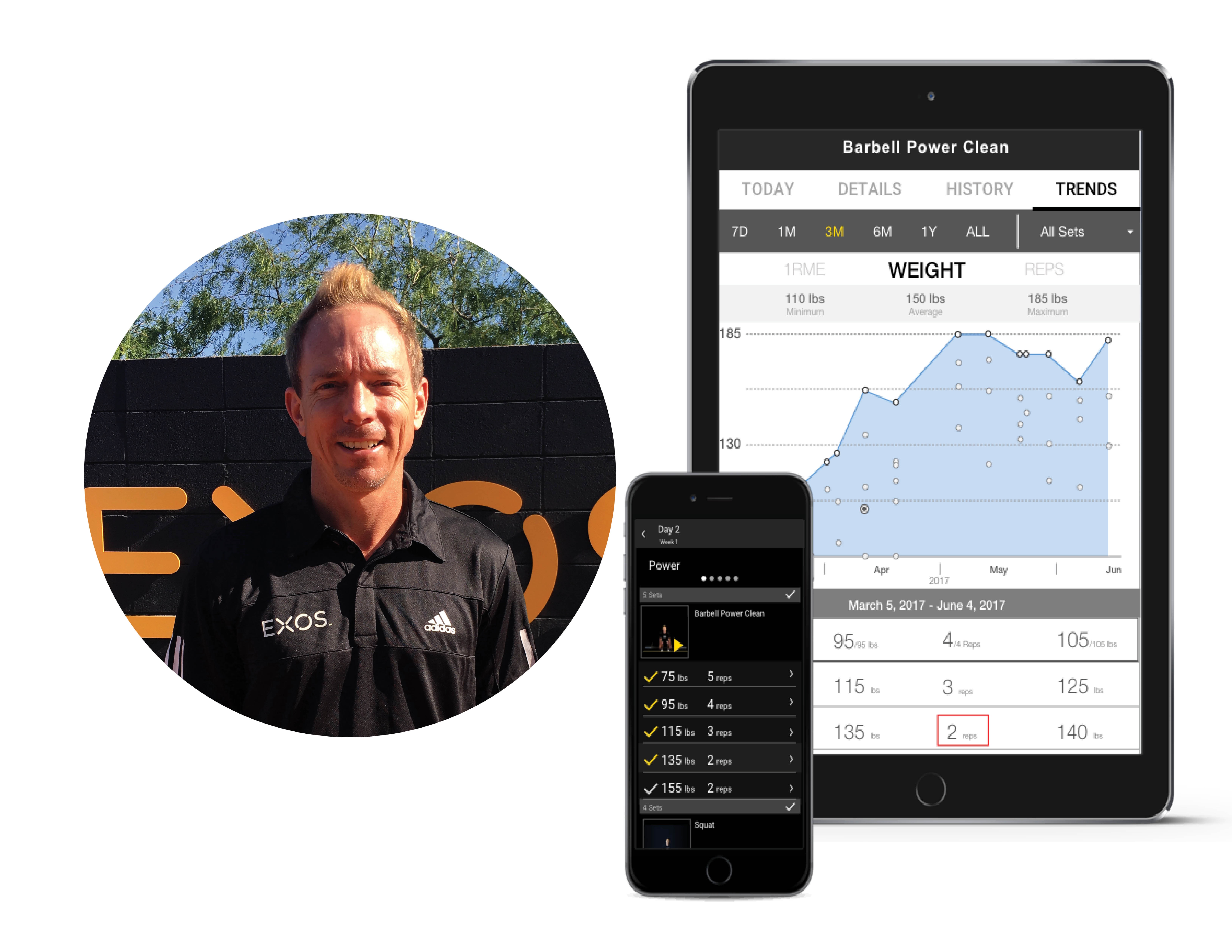 The Bridge platform incorporates the four pillars of the EXOS methodology : Mindset, Nutrition, Movement, and Recovery. The first pillar, Mindset, allows athletes to pick the right markers for the goals of an individual athletes. Markers are checkpoints that you can use to compare your progress over time. Scott emphasises, "having these markers within the programming for Bridge is important because whether it be a daily, weekly, or monthly thing, you can be able to come back and look at test sets and reps to see where you are at."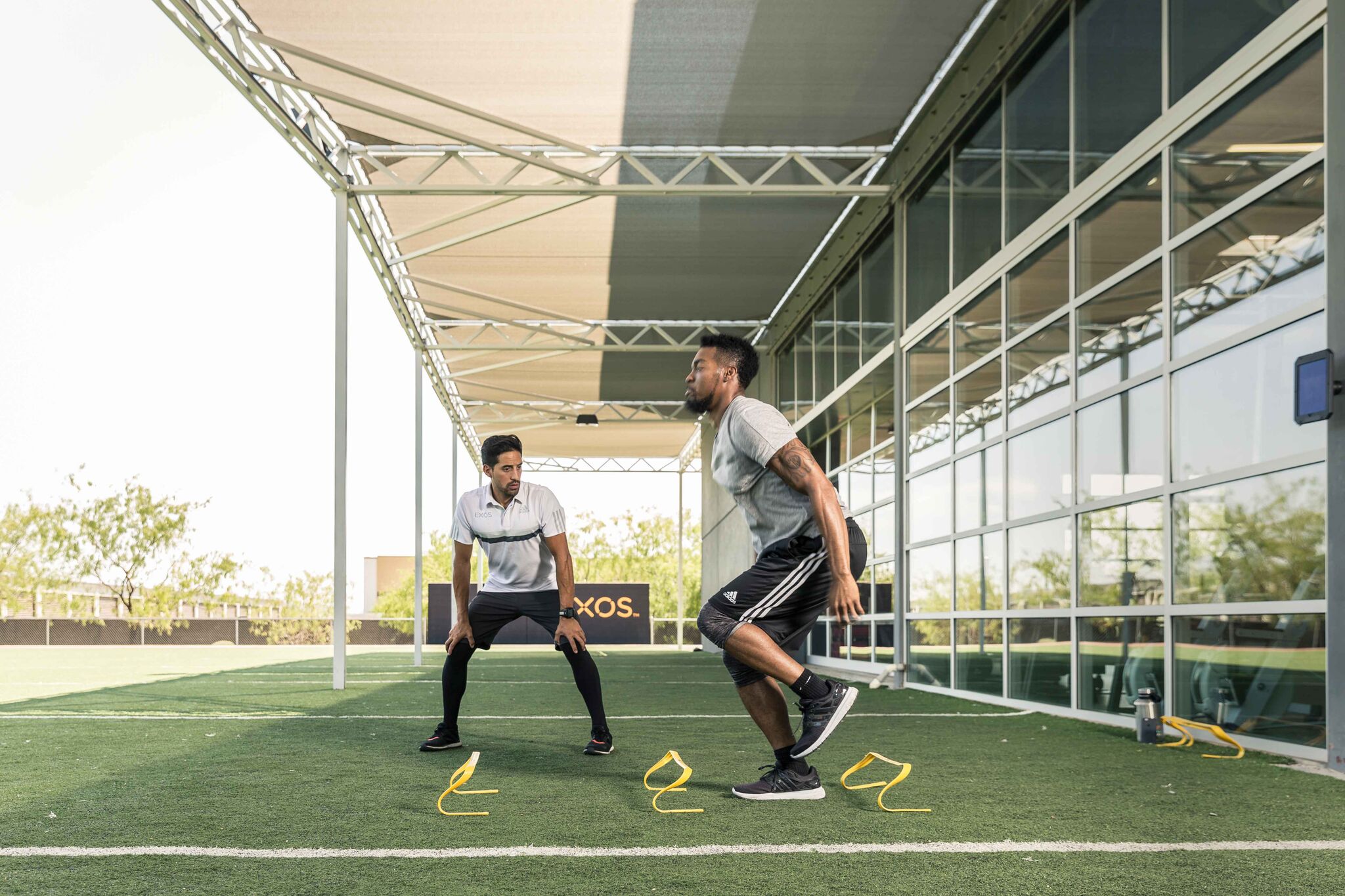 Scott utilizes Bridge's Performance Log to easily track information. The Performance Log gauges an athlete's readiness to train by tracking body weight, soreness of muscles, stress, sleep, nutrition, and hydration. This information allows you to visualize and address the many factors that impact performance outside of the weight room. Using Bridge's new Post Workout form allows athletes to evaluate the difficulty of their workout so you can adjust exercises, weights, and reps for the next session.
Scott recommends markers in order to avoid overloading athletes. When gauging how athletes feel at the start of each morning, he says he's looking for "The kind of quality of sleep they got, their overall mood, soreness, and fatigue." Scott can then adjust the workout for the day by asking himself, "Are there any elements where [he's] overloading them?" Overtraining athletes is counterproductive and markers help them stay healthy by preventing injury and creating a more durable athlete.
Employing nutritional markers for Scott is more than just hydration levels pre and post workout. Rather than basing hydration levels off the color of your urine, Scott recommends weighing yourself pre and post workout to determine how much water you lose during the workout. Scott explains that this allows you to track "how much [water] you need to take in during the rest of the day to make sure you're at the quality levels that you need to be at."
Regeneration markers can include the hours of sleep and quality of sleep you had. Strength and conditioning markers could include the quality, sets, reps, volume, and intensity of exercises such as a front squat. And on a weekly basis or monthly basis, Scott suggests athletes and trainers alike should "come back and look at these test sets and markers to see progress," throughout the training program.
Scott advises, "you can easily create these markers within the Bridge platform and be able to come back and analyze them on their own each cycle, each phase, and see how you progress." Bridge's Tracked & Required Sets make it easy for trainers like Scott to create these markers directly in the daily training plan. Using markers allows athletes to identify what they need to do to achieve results and how you intend to work with them to meet challenges along the way.
Review
From pre-training forms, in-training logging, and recovery reports, you'll be able to track all aspects of your approach to human performance. Bridge's interactive platform allows you to engage clients and athletes differently. You can use the tracking features to help them visualize their progress over time. The inherent remote training capabilities also encourages them to stay connected to your training even when they're away. The Bridge platform enables you to bridge that gap where you can communicate with your athletes.
Topics: Sports Technology