Posted by Hudl on Aug 28, 2017 8:00:00 AM
Clearly communicating your vision and getting everyone on the same page are important steps for every new head coach. Here are four ways to establish a strong culture in your program.
With 11 years as an assistant football coach at Lincoln Christian (Neb.) under his belt, Kurt Earl finally got his chance last year–the Crusaders turned to Earl after going a combined 6-12 in 2014 and 2015.
But Earl, also the school's track coach, knew that before anything improved on the field, there needed to be a team-wide mindset shift. He views culture as one of the most important pillars of a team, and the Crusaders couldn't reach their potential without a few changes.
"I think one of the hardest things for me, actually, was letting our players know that there were going to be some changes," Earl said. "I inherited a program that was very healthy in many ways. But I had to let people know that things were going to be a little different, even in just the little ways that I communicated in the early emails to parents, and the types of standards I tried to very quickly get the guys to own and embrace.
"That set me apart as the head coach, that even though I was a familiar face, there were going to be some new things and I had my own ideas and my own identity as a head coach."
Here are the four main areas Earl focused on to build the structure of his program and get Lincoln Christian back on track.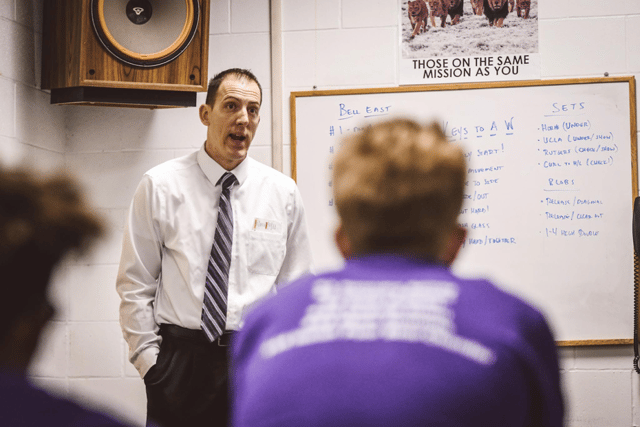 Define Success
It's not often that a coach will walk into a winning situation. Most coaches are hired to help turn around struggling teams, and overnight fixes are few and far between.
But wins aren't the only way to define success. Even if your team experiences some early stumbles, you should be able to see your culture start to take hold.
"It's more than just a scoreboard," Earl said. "The culture is what makes that happen. It's, 'What are you doing to create a situation where you're driving behaviors that lead to your definition of success?' It's foundational. It's the first thing you've got to do.
"I think we can all agree that football is a great place to learn a lot of skills and character traits that you need in life, whether it be teamwork or understanding how to play your role, whether you're thrilled with it or not."
Once you identify your parameters for success, communicate those very clearly. Earl thought this got lost in the previous few seasons at Lincoln Christian. The team had a mission statement and goals, but he wanted to make sure every player and coach was on the same page with what the Crusaders wanted to accomplish.
"For us, it has to do with pursuing our God-given potential and becoming like Christ in the process and building young men that are ready to go out and be ambassadors in the world," Earl said. "I wanted to define success more clearly so those things were easier to communicate with one another, and kind of carry that banner and operate underneath that banner more than we did before."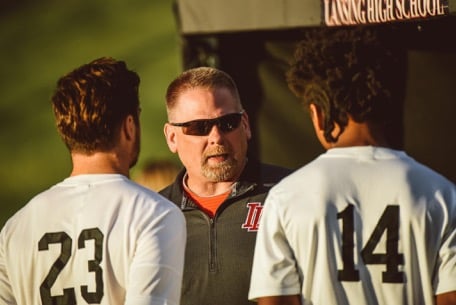 Identify the Influencers
No matter how sound your idea of culture, it won't make a lick of difference if the players don't buy in. That's why it's crucial to figure out who the influencers are and get them on the same page early on.
Earl admits he didn't focus on this enough going into his first season as the head coach. So after the season, he sat down with his staff and tried to identify the players that were directing the team, regardless of age or position. After about 30 minutes, the staff had come up with eight names best positioned to lead the team.
Those eight players come over to Earl's house once a week for culture training, to get on the same page and speak in one voice as much as possible.
"I'm not trying to kill their uniqueness and their personality, but we want to speak as one voice and build strong momentum in one direction," Earl said.
The selected athletes are also included in a group text message with Earl. He relies on them to communicate with the players in their unit or circle of influence and report back if there are any issues.
It's important to toe the line between giving players ownership and letting them run the ship. Earl stresses the coach is the culture. If your message is communicated clearly with your influencers, it will trickle down in their own unique ways.
"Getting them to own it is selling it to them and helping them understand why these things are this way and why this is best," Earl said. "The thing you should be doing is giving them opportunities to participate in leading the direction you have set as the head coach."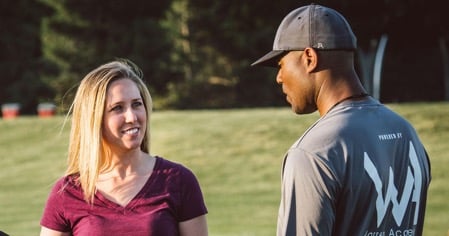 Impress the Parents
Earl readily acknowledges some parents don't necessarily agree with his vision and how he goes about things. Getting 100 percent buy-in is nearly impossible. There are always going to be parents who think their child isn't playing enough or take on the role of armchair quarterback, believing their thoughts are stronger.
But the more parents you can win over, the easier it is to influence the players. It's critical to communicate your vision for the team and where it's headed first.
"In some ways, in today's society, the parents are your primary customer," Earl said. "You can fight that and you can get grumpy about that, or you can embrace it and communicate clearly to them first.
"Generally speaking, I got really good feedback from the parents, and I think that goes a long way. Those dinner table conversations sound a lot different if mom and dad believe in you as the head coach. You're much more likely to preserve what buy-in you have from their son if those conversations are being led by parents that think you're doing a good job."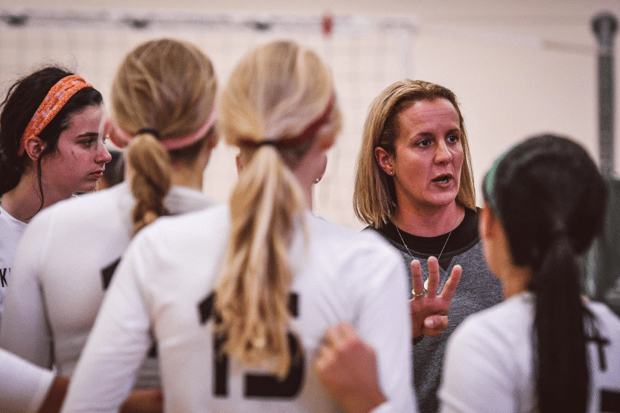 Be Patient
For all the work Earl put into establishing a strong culture, he was taking over a struggling team. Any expectations that things were going to turn around overnight were likely a pipe dream.
Indeed, the Crusaders started 1-5, and the team's effort led to some tough Monday meetings. But Lincoln Christian experienced a breakthrough by handily beating rival Ashland-Greenwood, then won their final two games to finish the year on a hot streak.
Earl knew that preaching his message through the losses would be difficult, but he challenged his players to match the standard he requested. If they did that and the losing persisted, then and only then would he change his tune.
"It's saying, 'OK, I'm saying this, but did we really lose because we did everything exactly the way I said and we came up short?'" Earl said. "'Or can you guys do more to buy in? Is it a combination of me needing to get better as a head coach and you needing to follow me better?'"
Creating a strong culture for your team drives player development and affinity for your program. Learn how Hudl can help your team reach its goals.
Note, this blog is provided by our partners at Hudl who are also working to empower coaches & athletes to achieve better outcomes in sports, health, and life.

About Hudl: Hudl Is the Global Leader in Video Analysis Software. We build performance analysis software for teams at all levels around the world. We provide over 3.5 million coaches and athletes–from over 130,000 teams–the insight they need to win. With Hudl, you can efficiently analyze video, track stats, manage feedback and create highlights to showcase your team's success, all in one easy-to-use online platform. Check out Hudl.com to stay updated on all things video.
Topics: Sports Technology, Coaching Tips