In our latest episode of Powering Performance, we are joined by Max Lankheit, Head of Development Performance for the Seattle Sounders, the current MLS Champions. Tune in to hear about how the Sounders are adapting to remote training, implementing technology into their workflow, and how Lankheit is keeping athletes motivated during this shutdown.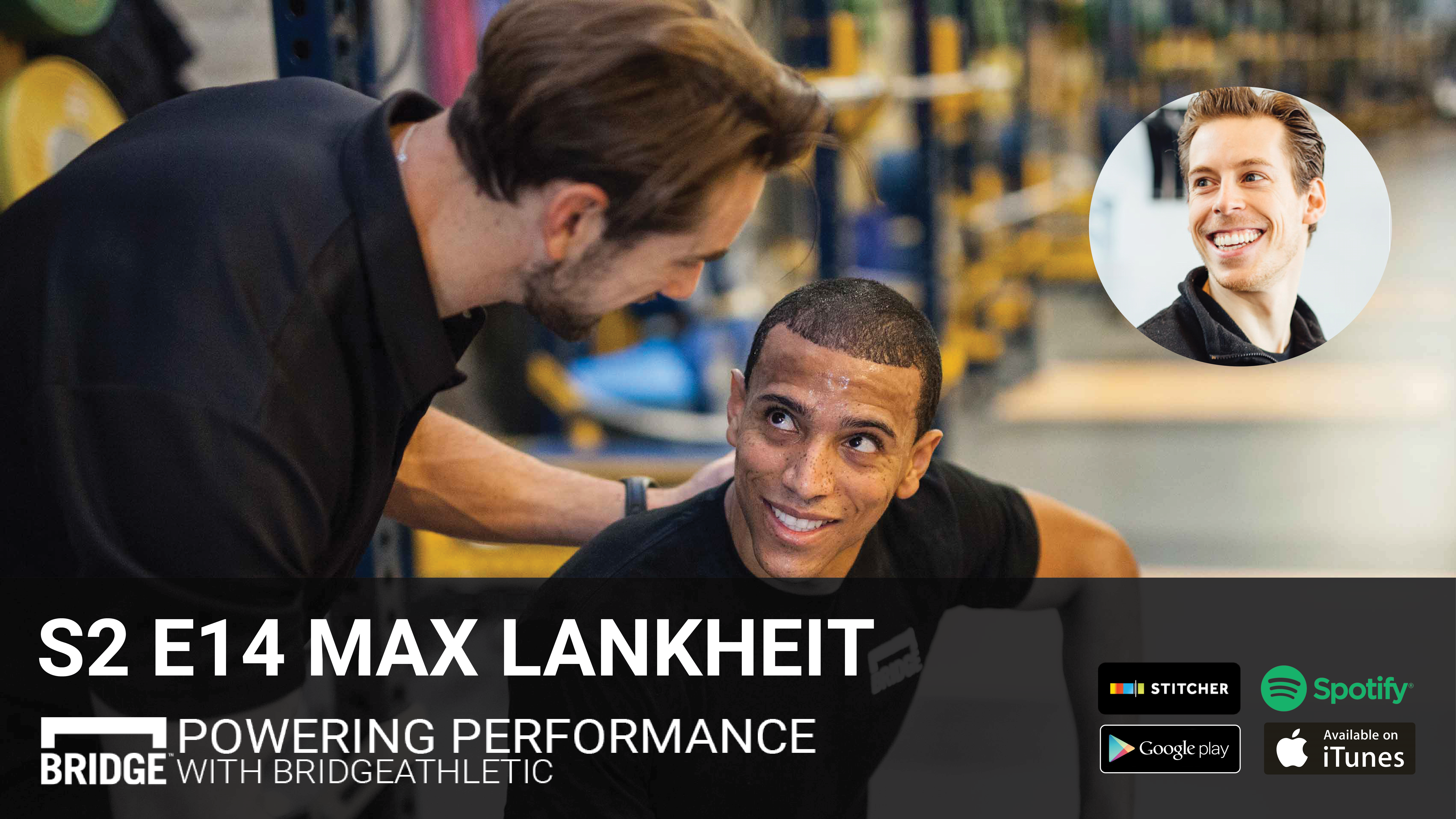 Ways to listen:
Check out these spoilers…
♦3:00-4:55 Lankheit takes us through his coaching career path and how he transitioned from opening his own Sports Performance Facility to working in Major League Baseball to where he is now with the Seattle Sounders.
"When the Sounders called, it was almost a no brainer for me because I love the sport so much."
♦ 6:55 - 10:00 Lankheit shares how the Sounders staff is adjusting to remote training in light of the pandemic. Some keys changes he highlights are completing strength training session as a team through video calls, as well as individual check-ins with his athletes whether it through text or hopping on a call.
"Let's take advantage of the time as much as we can because we have the resources and we have the support. So, let's try to do as much as we can as a team instead individually, so we can still maintain that feeling of... yes, we are a team. "
♦11:50 - 14:46 The Sounders modified training for each team based on the teams goals and how to best prepare them for next season. The coaching staff had to make decisions regarding both performance and athlete motivation, such as dropping conditioning because athletes can't keep peak performance for 12 weeks.
"For professionals, we work backwards but there was no point that we could work backwards from. So that was a bit of a challenge."
♦15:00 - 18:40 The Sounders implemented BridgeAthletic to deliver remote training to their athletes. Lankheit explains their process for delivering remote training from programming to athlete compliance.
♦19:00 - 23:00 Lankheit explains how he has been communicating with athletes to help keep them motivated during this time. Specifically, he is encouraging his players to take this time to find what makes them happy and what motivates them outside of soccer.
"The only thing they have is soccer, and now there is a huge gap. For some of these guys, I say, listen, this is a great time now to deal with the moment when your career is over. Even if you have the longest career, if all you define yourself with is your sport then you will fall into that hole in that moment in time. So now, you can prepare yourself for that time and space. "
♦23:20 - 27:50 The Sounders staff is taking this time to work on internal development and to help each other grow in a variety of areas by having discussion on different topics they are seeing on social media, in papers and in webinars.
"We are having discussion that we wouldn't usually have due to time issues because someone is always busy with something, so now we find a time slot several times a week where we are all on a call together because we aren't all caught up in the day to day business."
♦28:00 - 30:00 Lankheit shares some advice to other coaches to help keep their athletes motivated during this time:
1. It's okay to not have all of the answers.
2. Try to find motivation for your athletes. Find individual ways to motivate the players because not everyone works and thinks the same.
3. Be adaptive. Have a plan in mind, but be able to adjust.
Connect with Max Lankheit
Instagram: Maxlstrength
Twitter: Maxlstrength
Thanks to Max Lankheit for joining us!
Topics: Sports Technology, Powering Performance, News