"Everyone's an athlete in our mind. We are machines and that's the way we have to approach it." - Tracy Axel
Walk in and train like a pro - even if you aren't one. That's just the way it works at Sports Academy. With their state-of-the-art facility and cutting edge technology, Sports Academy is a training mecca. But what separates Sports Academy from other training centers is more than just the physical environment they have created. It is the environment for success they have established. Through their community, communication, testing process, and methodology, athletes come in ready to excel. Tracy Axel, Manager of Sports Performance & Research Analytics, speaks to this, "The moments you step through the doors here you just get a feel for that environment. It just inspires you." With the motto of, "Everyone's an athlete" their environment exudes energy driving anyone and everyone to gear up, athlete style.
At Sports Academy, they are changing the constructs of what qualifies you as an athlete, and expanding how we think of training for wherever life takes us. Weather you're training just to stay in shape, for a Masters swim meet, High School Volleyball tryouts or the NFL combine, you are an athlete and will be trained like one. Though, with an array of athletes training, Sports Academy's methods for tracking and communicating must stay at their best. And it does. Due to their efficient workflow and vast knowledge of all things sports. "The level of expertise within our training staff has done a phenomenal job adapting to the ebbs and flows of a startup environment."
So, join us as we break down how Sports Academy is able to create this performance centric environment.
The SA Community
On SA's 'campus' you might often see a future D1 power forward, an LA Ram, or maybe even your dad training for a marathon. Regardless of who's there, SA athletes and staff are working in unison, contributing to their environment and striving to be better. Hard work is contagious, and you will definitely catch it at this facility. Tracy gives the athletes credit here as, "they are just really wholesome in how they want to contribute to the environment and just really want to excel." While the community is a key factor to this high intensity power house, the athlete-centric environment they've created will get anyone eager to hop off the bleachers and put in the work. With personalized attention from their trainers, testing and tracking to properly understand everyone's unique needs, not to mention the plethora of equipment and training stations, everyone who walks in the door knows they will find exactly what they are looking for.
Constant communication across departments ensures nothing falls through the cracks. Tracy describes communication as "the glue to their sports performance." She recommends your own organization should always have daily check-ins to stay on top of an athlete's performance, even if it's just a quick walk by on the floor. Ensuring everyone is on the same page and is aware of what's going on is vital to a productive workflow.
To encourage communication, they have office space that overlooks the courts so the directors and trainers can have a birds eye view of everything happening on the floor. Their workflow and communication translate directly to looping the athletes in on the process. An athlete needs to be a part of understanding what it takes, outside of training, to reach optimal performance. This starts with education. Teach your athletes about your methodology to create buy-in. It's a key to success.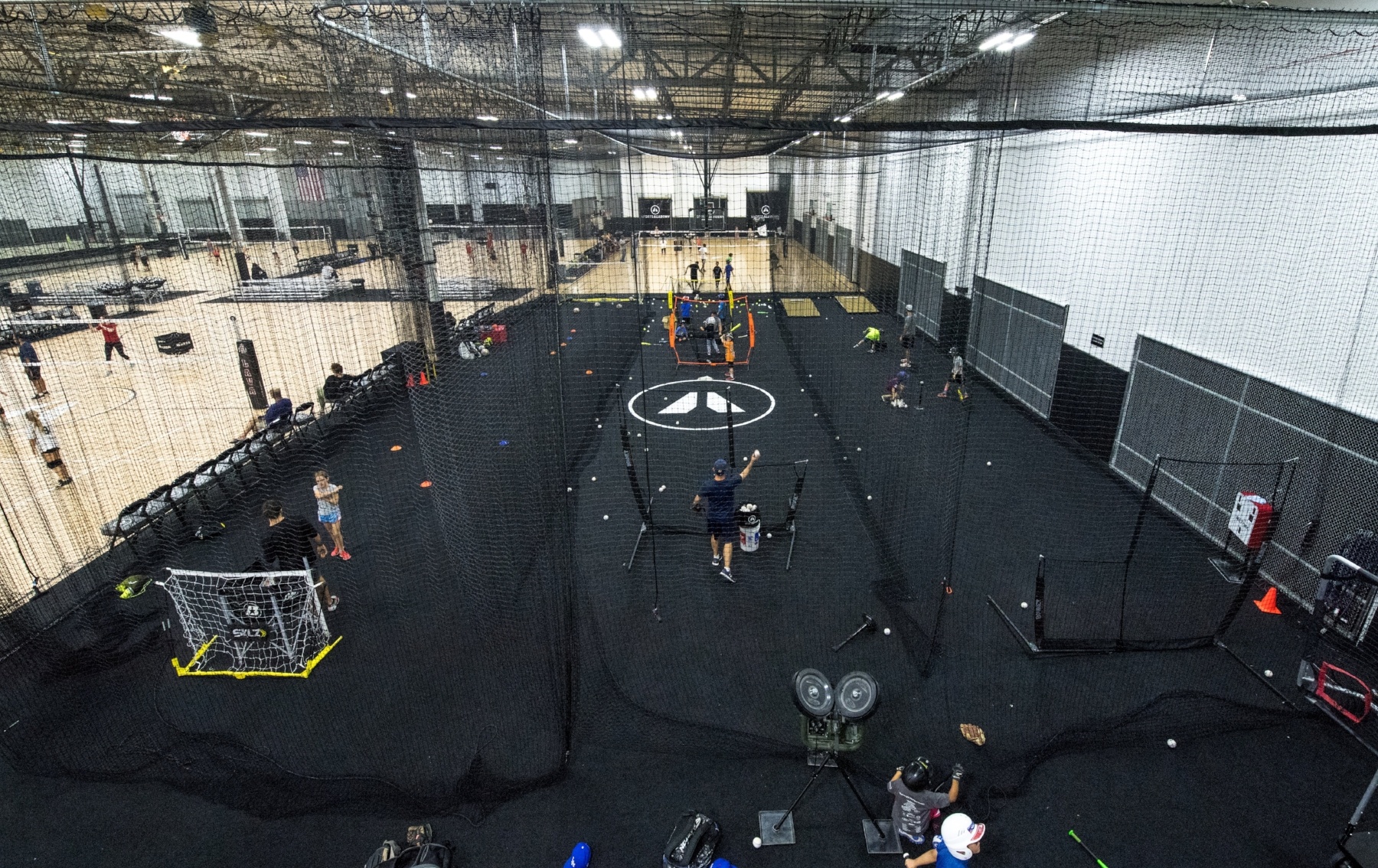 Listen To The Body, Everyday
At Sports Academy, daily testing (more specifically subjective testing) is huge. Capturing how an athlete feels provides crucial insights that other tests may not otherwise detect. Wellness questionnaires are waiting for athletes in the morning when they wake up, delivered directly to their phone or email. This teaches the athlete the value of body awareness from the moment they wake up. They are prompted with questions about their alertness, motivation, sleep, and hydration (via everyone's favorite topic- the color of their urine). Not only will their coach now be better equipped to take them through the session, but it also keeps them accountable and focused on their progress.
Now, communicate the value of this consistent tracking...
First, make sure both the athlete and trainer understand the purpose of the test. Discuss the value of the measurement and how it relates to their performance.
Second, properly communicate this information in a language your athlete understands. You could have great data supporting a player's development, but if this vital info isn't being communicated both to your athlete and across to other staff members, it's not being leveraged effectively.
Educating your athletes up front allows them to go in for body composition screens, nutrition assessments or biomechanical evaluations with the knowledge that each component helps them perform better. As Tracy says,
"An athlete can then effectively communicate with the right person, a trainer, dietitian, sport scientist - whoever it may be, to make needed adjustments. A nutritionist can work with that athlete and after they go through their bod com we know if they are dehydrated, what their fat mass is compared to their lean mass - same approach of the holistic view."
This communication immediately transforms the facility to a smarter, more confident one where athletes feel valued and prepared to excel.
For more insights from Tracy Axel check out our podcast where we are lucky enough to sit down with her to learn about her different methodologies, tech in the gym and how she is able to grow Sports Academy as a start up. Keep a look out for Part II of this blog post where we dive in on what drives Sports Academy to be an innovative, performance powerhouse.
Topics: Sports Technology, Coaching Tips, Powering Performance