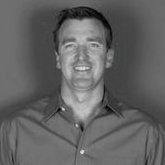 With an authentically warm, "Sanbonani", as we say in South Africa, I welcome you all to the new gold standard of Strength and Conditioning - BridgeAthletic. As the brainchild of elite athletes and fitness experts, BridgeAthletic has arrived as a tangible means to help you achieve your goals.
The cookie-cutter approach to strength and conditioning, specifically for elite, collegiate, and high-school level athletes, leaves much to be desired. Frustrated with this, Michael and I met to collaborate and invest our passion for sport and strength and conditioning to bring you the custom-optimized, data-driven workout and training system of the pros.
Growing up in South Africa, I was expected to be proficient in all sports and from an early age: rugby, cricket, swimming, tennis and field hockey all took the center stage. I played sports year-round with no particular specialty. Looking back, I realized that each sport acted as conditioning for the other as we changed seasons, and as a very welcome mental refresher. This structure allowed each season to be welcomed with excitement, without ever feeling the common "burnout" many athletes struggle with. As I honed my skills over the years, cricket, rugby and swimming took precedence. Swimming acted as the cardiovascular and recovery components to my field sports, which, in turn, served to increase my athletic acumen in swimming - something a lot of swimmers lack.
In South Africa back then, if you went to a local gym to get a strength program, you were given a cookie-cutter plan for rugby or cricket. As swimming became my priority, my frustrations began to grow. Not only was I getting a workout that was not individualized for me (I was a gangly, unstable, late-bloomer), but it was a generic plan geared toward land sports. Our funding did not allow for a personal trainer, so I was batting in the dark with my lifting technique. Additionally, there was no way to track my very slow progress, other than with a pencil and a notebook--something very difficult for the hyperactive, teenager in me to keep track of!
Upon moving to the US on a collegiate swimming scholarship, I assumed that all my frustrations would be a thing of the past--surely the US colleges would have swimming-specific weight workouts and tracking systems. You can imagine my extreme disappointment in realizing that this was not the case. Just as rugby was the driving force and revenue-generator behind all sports science in South Africa, football drives the majority of content being used by US strength coaches in the college system. The majority of these folks are hired based on their football expertise and background, and subsequently assigned a non-revenue or Olympic sport to fill their daily schedules. This was absolutely mind-blowing given the dominance of the US Swimming team on the World and Olympic stage.
This frustration sparked the genesis of my own swim-specific strength & conditioning system. The system I developed throughout my collegiate and professional swimming career culminated in the 2000 Sydney Olympic Games, in addition to World Championships and Commonwealth Games meets. Since retiring from swimming, I have added a graduate degree in Kinesiology, and further developed/polished my system. As result, athletes who I have trained have combined to earn 22 Olympic medals, over 50 Olympic athletes and multiple World Championship medals, both long- and short-course.
I love helping athletes reach their full potential. There is something very raw in witnessing the pure, unbridled joy of an athlete or team achieving their goals, be it season or lifetime, or merely overcome a hurdle they felt unsurpassable. As former elite athletes, Michael and I have strived to cut through the clutter and jargon of the fitness app space to bring you something we both yearned for during our competitive days: the simplicity of cutting-edge technology and a tracking system to help you, the coach and athlete, understand the data derived from each workout and phase, and not confuse you in the process.
We have harnessed the training systems of elite athletes via the BridgeAthletic app in the hope that you too, regardless of age, gender, body type, athletic ability or workload, may experience what few have been privy to. Apart from the accessible nature of the product, the most important element of Bridge is that workouts are customized specifically for you and your level--not the rest of your team or the general population.
After all, you and your team are one of a kind; allow our app and training system to treat you as such.
Let BridgeAthletic be a bridge to the new, stronger you. We believe in your potential.
Cheers,

Nick