December 22, 2020 By BridgeAthletic
Powering Performance 2020 Reading List
This year, we had some amazing guests on our podcast, Powering Performance. Along with great conversation and industry knowledge, they also shared the books they are currently reading. Check out the list below to find some new books to add to your reading list.
Check out our Powering Performance wherever you listen to your podcasts!
Mike Potenza -
Strength and Conditioning Coach for the San Jose Sharks
Podcast Episode: Strength and Conditioning in the NHL with Mike Potenza
Book: Breath: The New Science of a Lost Art by James Nestor
Book: Performance Assessment in Strength and Conditioning by Paul Comfort, Paul A. Jones, John McMahon
Jenny Noiles -

EXOS Performance Director at the Mayo Clinic in Rochester, MN
Podcast Episode: Communication and Training with Jenny Noiles
Book: Atomic Habits by James Clear
Lala duncan -

Head Trainer at Dogpound NYC
Podcast Episode: From Fashion to Fitness with Lala Duncan
Book: The Barbell Prescription by Jonathan Sullivan and Andy Baker
Book: Dare to Lead by Brenee Brown
Book: Going Right by Logan Gelbrich
Andrew Stuart

-

Head Strength and Conditioning coach at US Speed Skating

Podcast Episode: Advanced Training Strategies with Andrew Stuart

Book: Practical Programming by Mark Rippitoe
Joel Raether

-

2020 NSCA practitioner of the year Joel Raether, of Fast Performance

Podcast Episode: Physical Preparedness with Joel Raether

Book: The Wimhoff Method by Wim Hoff

Book: Can't Hurt Me: Master Your Mind and Defy the Odds by David Goggins

Book: On Combat by Dave Grossman
Steve Gisselman

-

Sport Science Consultant for VX Sport

Podcast Episode: Sports Science and Technology with Steve Gisselman

Book: Creative Calling by Chase Jarvis

Book: Essentialism by Greg McKeown

Book: Artist Journey by Steven Pressfield
Eric McMahon

-

Coaching Program Manager at the National Strength and Conditioning Association

Podcast Episode: The Continuing Evolution of Sports Science with Eric McMahon

Book: Essentials of Strength and Conditioning

Book: Conscious Coaching by Brett Bartholomew

Book: The Language of Coaching: The Art and Science of Teaching Movement by Nick Winkleman

Book: NSCA Sports Science Textbook
Dan Perlmutter

-

Associate Director of Sports Performance and Head Olympic Sports Performance Coach at Duke University

Podcast Episode: Return to Play for College Athletics with Dan Perlmutter

Book: Chop Wood Carry Water by Josh Metcalf
Rob Skinner

-

Senior Sports Dietician at the United States Olympic Committee

Podcast Episode: Fueling Athletes with Rob Skinner

Book: Mamba Mentality: How I Play by Kobe Bryant

Book: Team of Rivals: The Political Genius of Abraham Lincoln by Doris Kearns Goodwin
Bill Burniston

-

Head Strength and Conditioning Coach for the Carolina Hurricanes

Podcast Episode: The Benefits of Communication and Accountability with Bill Burniston

Book: Legacy by James Kerr

Book: The Performance Cortex by Zach Schonbrun

Book: Peak by Mark Bubbs
Pat Ivey

-

Associate Athletic Director of Student Athlete Health and Performance at the University of Louisville

Podcast Episode: Understanding Athlete Motivation with Dr. Pat Ivey

Book: The Table: What are you leaving on the Table by Pat Ivey
Annette Zapp

-

Firesqfitness Strength and Conditioning Coach

Podcast Episode: Coaching Firefighters with Annette Zapp

Book: The Beauty of a Darker Soul: Overcoming Trauma Through the Power of Human Connection by Joshua Mantz
Mike Curtis

-

Head Strength and Conditioning coach for The University of Virginia Men's Basketball

Podcast Episode: The Pursuit of Information with Mike Curtis

Book: Science and Practice of Strength Training by Yuri Verkhoshansky

Book: Transfer of Training in Sports Vol 3 by Anatolly Bondarchuk

Book: Give and Take: Why Helping Others Drives Our Success by Adam Grant
Erik Korem

-

Senior Associate Athletic Director for Student-Athlete High Performance at William and Mary

Podcast Episode: Creating a Data Driven Strength and Conditioning Program with Dr. Erik Korem

Book: Moonwalking with Einstein by Joshua Foer
Daniel Jahn

-

Owner and Director of Training and Education at Maximum Sport Conditioning

Podcast Episode: Diversity and Inclusion with Daniel Jahn

Book: Supertraining by Yuri Verkhoshansky
NIck Lambe

-

the online sleep coach

Podcast Episode: Behave: The Biology of Humans at our Best and Worst by Robert Sapolski

Book: The Infinite Game by Simon Sinek
Matthew Zanis

-

movement expert and owner of Rooted in MVMNT

Podcast Episode: The Connection Between Feet and Performance with Dr. Matthew Zanis

Book: The Story of the Human Body: Evolution, Health, and Disease by Daniel Lieberman

Book: Move Your DNA: Restore Your Health Through Natural Movement by Katy Bowman

Book: Influence by Robert Cialdini
Molly Binetti

-

Head Strength and Conditioning Coach for the University of South Carolina Women's Basketball

Podcast Episode: Creating an Athlete-Centric Environment with Molly Binetti

Book: Sleep Smarter: 21 Essential Strategies to Sleep Your Way to a Better Body, Better Health, and Bigger Success

Book: The Language of Coaching by Nick Winkelman
Trey Free

-

Assessment and Selection Specialist

Podcast Episode: Creating a Cohesive Group with Trey Free

Book: It's Time to Choose, Your Ego or You: Unraveling Humanity's Biggest Secret by Trey Free

Book: Coming to Our senses by Jon Kabat-Zinn

We hope you enjoying checking out this great selection of books!
About the Author
BridgeAthletic

At Bridge, we are all athletes and coaches first. As athletes, our team has experienced everything from riding the pine on JV, to winning NCAA championships, to competing in the Olympic Games. As coaches, we have helped countless athletes reach their full potential, winning everything from age group section championships to Olympic Gold Medals.
Related Posts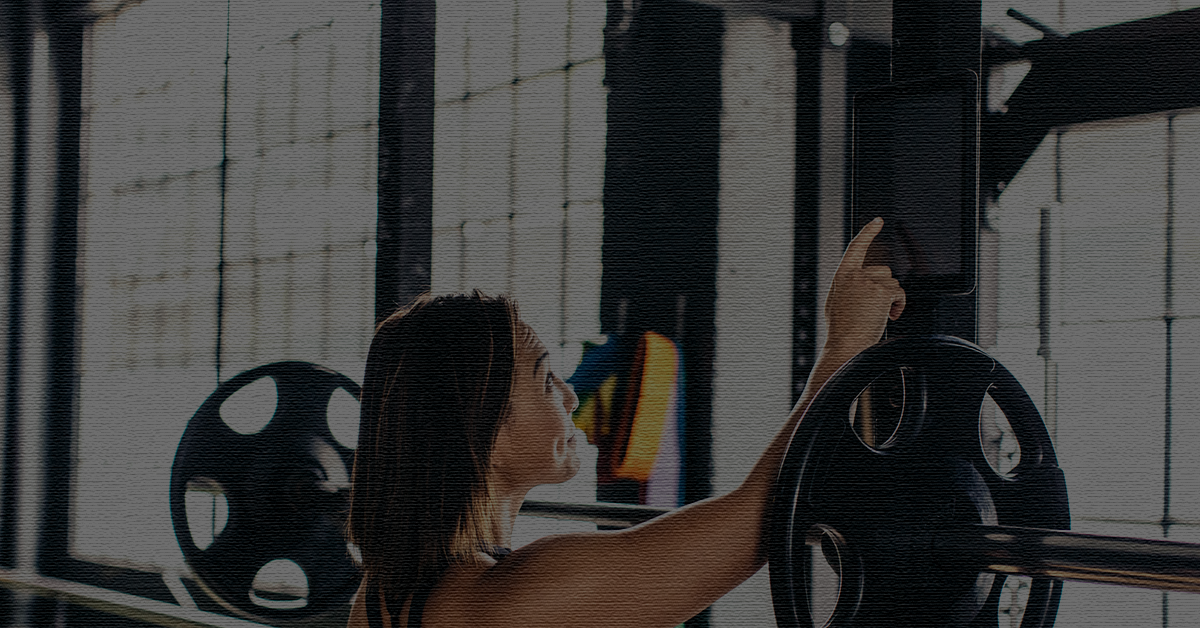 What strength and conditioning coaches should consider when choosing a program design software...
...